Microsoft Teams vs Zoom: Which is Better?
October 24th, 2022 | 3 min. read
By Jordan Pioth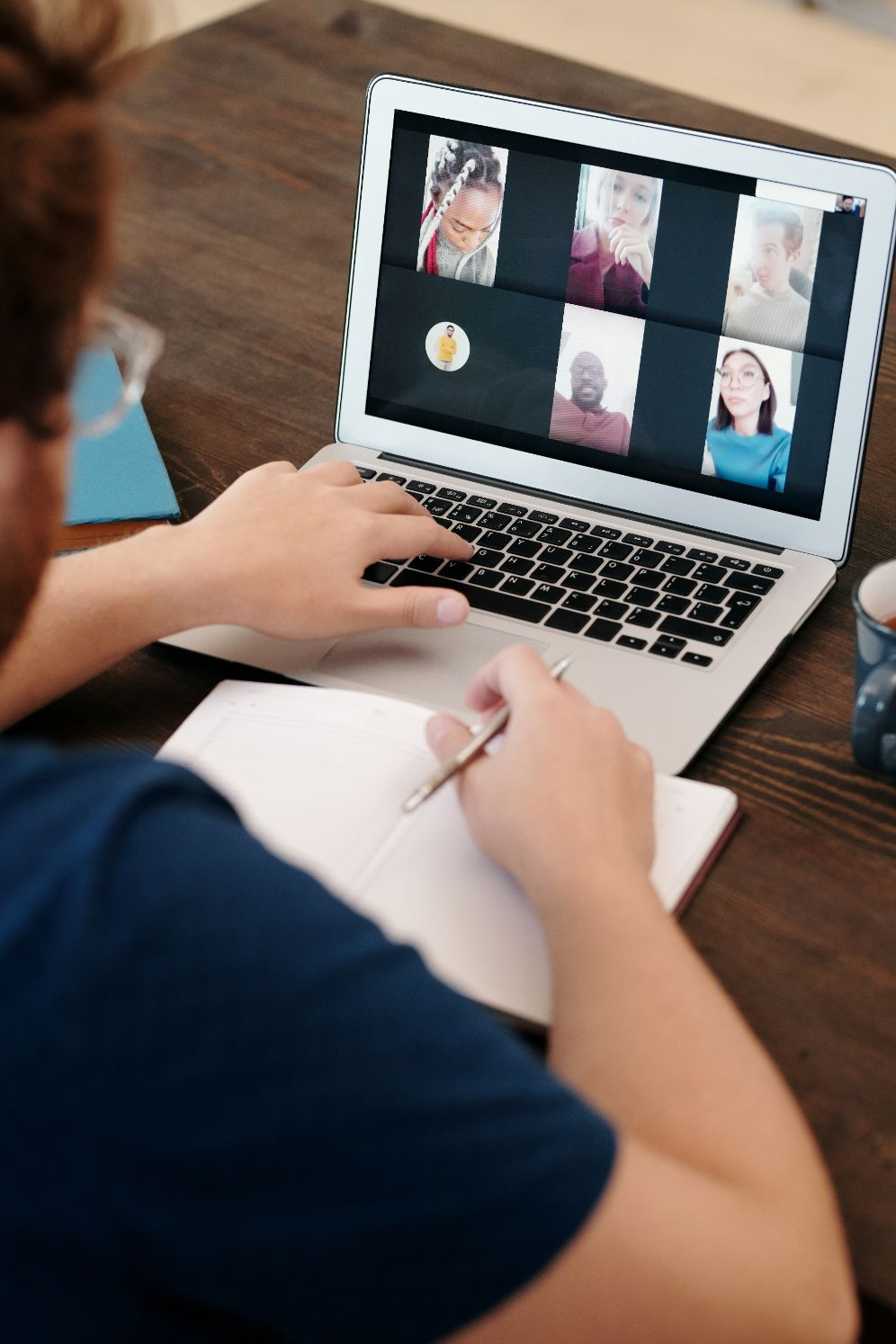 With the changing work environment, many organizations are relying on a new form of communication through video conferencing.
However, there are two very popular platforms on the market but which one should you purchase?
Both Microsoft Teams and Zoom have very similar features. Finding out which one works better for you is important so you don't suffer from the feeling of buyer's remorse.
Coeo has sold thousands of UCaaS services and knows just how important it is to find the perfect solution for you.
We want to make sure your UCaaS investment is catered to your organization's needs and will benefit your company.
In this article, you will learn what UCaaS is and what the features and costs of Microsoft Teams and Zoom are.
What is UCaaS?
Unified communications as a service (UCaaS) is a cloud-based phone system that provides an all-in-one communications package to clients.
As a whole, it gives the ability to have the collaboration of communication in the business world.
While businesses used to have to use separate entities such as phones, desktops, and laptops that specialize in different tasks, merging these technologies into one platform is part of what makes UCaaS so easy to use.
Depending on the level of service or what provider you have, you can have voice calling, video conferencing, and messaging all in one service.
This makes using these services very convenient while simultaneously giving you a more reliable service.
Both Microsoft Teams and Zoom are at the top of the industry when it comes to UCaaS platforms so knowing the differences between the two is important before purchasing a UCaaS solution.
What is Microsoft Teams?
Microsoft Teams is a cloud-based collaboration software offered by Microsoft as part of the Office 365 Suite of applications.
Microsoft Teams is an all-in-one platform that includes a lot of the main unified communication tools.
Microsoft Teams Features
A couple of the Microsoft Teams features that are included in the solution include Microsoft Office 365 product integration and accessibility across all of your devices.
Microsoft Office 365 product integration
Since Microsoft Teams is a Microsoft product, it integrates nicely with the rest of Microsoft's products and services. This helps your company work more efficiently.
Services that your company probably uses daily such as Word, Excel, Powerpoint, and Outlook are fully integrated with Teams allowing you to use all of these services and access them on one platform.
Accessibility on all devices
Not only can you use the web interface on your desktop and laptop but you can also access Teams through mobile phones.
This allows you to collaborate with employees or customers on the go when you're away from your computer.
With the remote work environment becoming increasingly popular, the Microsoft Teams application is also becoming more popular. With the mobile app and desktop, you can work from any device and any location.
Cost of Microsoft Teams
Microsoft Teams costs anywhere from $12-$23 per month per user. Depending on the different plans that are offered by Microsoft for their Teams platform will determine the cost of the service.
Microsoft 365 Business Standard
The only difference between the Business Basic and Business Standard plans is the standard plan costs $12.50/ month per user and allows for up to 300 participants per meeting.
Microsoft Office 365 E3
The only difference between this plan and the Business Standard plan is that the E3 plan costs $23/month per user and allows for up to 500 participants per meeting with unlimited data included.
What is Zoom?
Like Microsoft Teams, Zoom is a cloud-based UCaaS service. Zoom specializes in mostly video conferencing and communication.
Zoom Features
Zoom holds a lot of the same features that Microsoft Teams and other UCaaS platforms have but some features that make it stand out are its engaging connection tools.
Connection tools
With some of the connection tools that are offered by Zoom, it brings an extra form of personality to video meetings. These tools include background filters, reactions, and polls.
Cost of Zoom
The cost of Zoom ranges anywhere from $0-$199.90/year. The features that are included in your Zoom service depend on the plan that you choose.
Zoom Basic
The basic plan is free to use with a 40-minute maximum group meeting duration and up to 100 participants per meeting.
Zoom Pro
This option is a step up from the basic option and costs $149.90/year per user. This option allows you to have a maximum meeting time of 30 hours and 100 participants.
Zoom Business
The Zoom Business option costs $199.90/year per user and includes up to 300 participants for up to 30 hours.
Next steps to choosing the right UCaaS service for you
Now you know what Microsoft Teams and Zoom are and the differences between them and their costs.
This article will let you educate yourself on the differences between Microsoft Teams and Zoom so that you can choose the right one for your business.
Microsoft Teams and Zoom are very similar so figuring out the differences and which is right for you is important before making a purchase.
In this way, you will be able to make an educated decision on the best service for your organization.
Coeo has sold thousands of UCaaS services and knows just how important a Unified Communications platform is for an organization in the remote work environment.
We want to give you all of the information you need on UCaaS so you can make the best decision for your company.
If you would like to speak with our team to learn more about Microsoft Teams and Zoom or ask any questions you may have you can schedule an appointment.
Now you know the differences between Microsoft Teams and Zoom. Read this article to learn what MaX UC is and how it can utilize Zoom:
When he's not creating content for Coeo, Jordan loves to watch sports, hang out with friends and family, and anything sneaker-related.