Network Monitoring
Your Business Performance Relies on Your Network Performance
Your network performance directly impacts the success of your business. Network monitoring allows you to monitor your network performance while optimizing your business results.
An Unreliable Network Can Lead to Productivity Issues
If you are not monitoring your network performance, you may be experiencing a poor performing network that includes latency, outages and quality issues. If you have a poor performing network, it may be hard for your core applications to run effectively, which leads to poor employee performance and frustration.
Application Performance Issues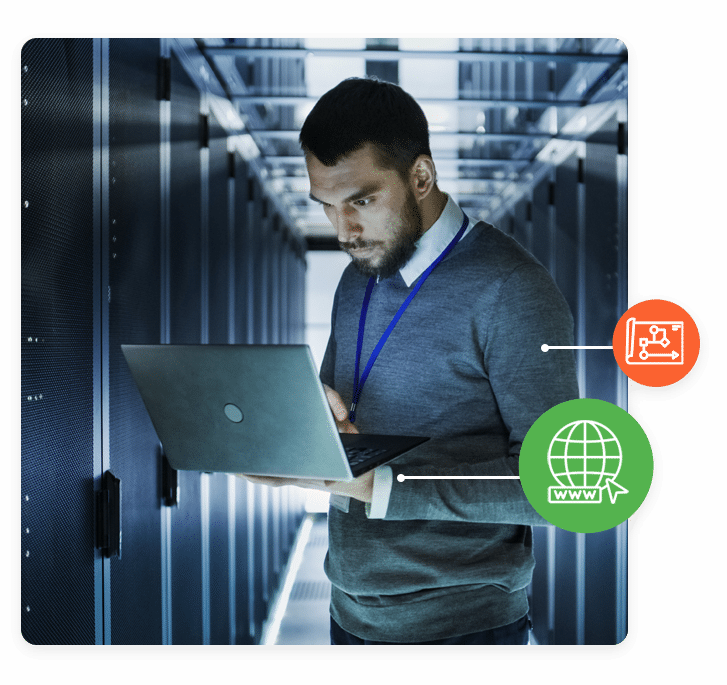 10-Step Continuity Plan
How's Your Business Continuity Plan?
Within five days after a disaster and with limited ability to talk and serve your customers, studies have shown that your company could stand to lose half its revenue.

Download this free 10-step plan to get the best practice network and communications continuity plan.
FAQ
Network Monitoring Frequently Asked Questions
Check out this section to learn about the three most frequently asked questions about network monitoring to educate yourself further on the product.
What is network monitoring?
What are best practices for network monitoring?
Why would I be interested in network monitoring?
Get In Touch With Your Expert
Talk to our experts to learn more about network monitoring and ask any questions you may have about the service.