Network Security
Improve Your Ability to Protect and Withstand a Cyberattack
Upgrade your network security and stop worrying about being held by ransom to regain control over your network.
Don't be a Victim of a Cyberattack
No one wants to be a victim of a cyberattack and pay thousands of dollars to repair their network. With network security, you can avoid these possibilities and keep your organization running safely without stress.
Become a victim of a cyberattack
Have a vulnerable network without knowing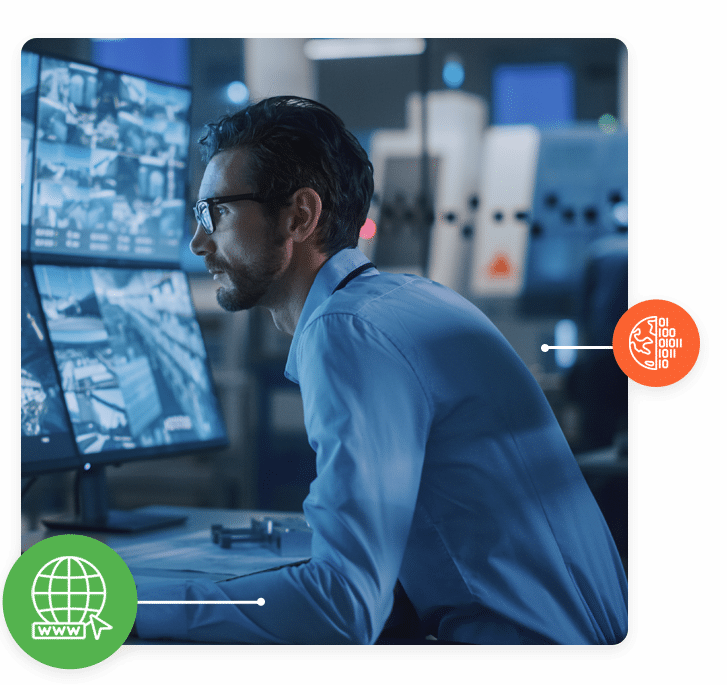 10-Step Continuity Plan
Do You Have a Business Continuity Plan?
Within five days after a disaster and with limited ability to talk and serve your customers, studies have shown that your company could stand to lose half its revenue.

Download this free 10-step plan to get the best practice network and communications continuity plan.
FAQ
Network Security Frequently Asked Questions
Check out the most frequently asked questions to learn more about network security.
How do I know if my network is not secure?
What is a managed security service?
Do mobile devices present security risks?
Are You Ready to Improve Network Security?
Talk to one of our experts to learn how you can get started with building a secure network. Never worry about cyberattacks again with an improved network security plan.