Cloud Phone Systems
Let UCaaS Combine Your Communication Tools More Efficiently
Trouble communicating with remote workers, distributed locations and wanting to move to the cloud? UCaaS can be your answer to better collaborate with employees and customers.
Your Phone System Should Never Fail You
If you do not have an effective cloud phone system, your employees will work less efficiently and negatively impact your relationships with customers. Poor phone systems often lead to less productivity and tarnished relationships with customers.
No Business Continuity Plan
Call Queues that are ineffective
No Mobility, SMS or Video Capability
Frustrated Customers and Users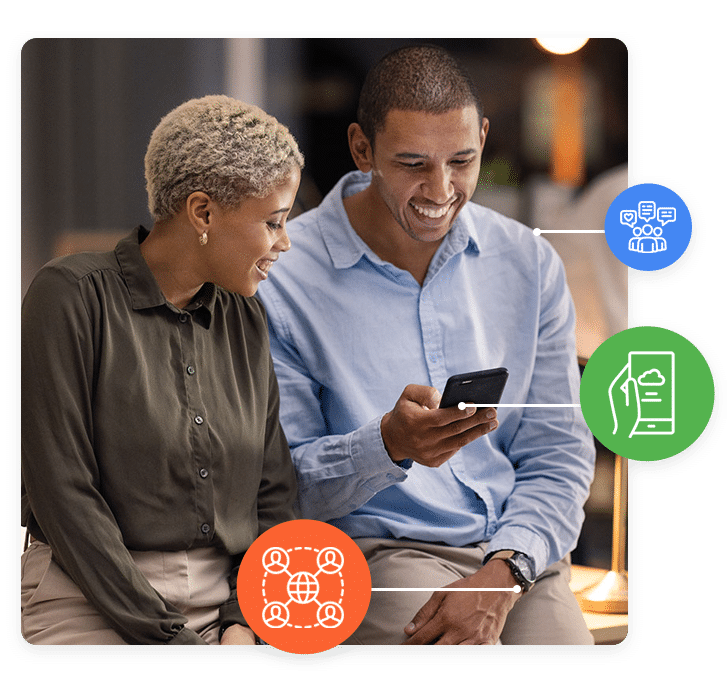 10-Step Continuity Plan
How's Your Business Continuity Plan?
Within five days after a disaster and with limited ability to talk and serve your customers, studies have shown that your company could stand to lose half its revenue.
Download this free 10-step plan to get the best practice network and communications continuity plan.
UCaaS Frequently Asked Questions
In order to learn more about UCaaS, check out the FAQs to get more information about the service
What brands of phones do you use?
Does your UCaaS offer desktop and mobile applications?
What UCaaS platform do you use?
How much do your UCaaS seats cost?
Are You Ready to Finally Have a Reliable Phone System
It's time to lose the daily management, monitoring, maintenance and performance headaches of a phone system and let us do it for you!