SD-WAN
Improve Your Network Uptime and Peace of Mind With SD-WAN
Eliminate network downtime, protect against Cyber Security Threats and increase performance while decreasing unnecessary telecommunication expenses.
Is Poor Network Performance Hurting Your Business?
Without real-time communications, security, and network availability, your organization can't stay securely connected during a crisis. Can your network handle natural disasters, such as power outages, fiber cuts, or compromised buildings? If not, you might experience...
Application Inefficiencies
Poor Application Performance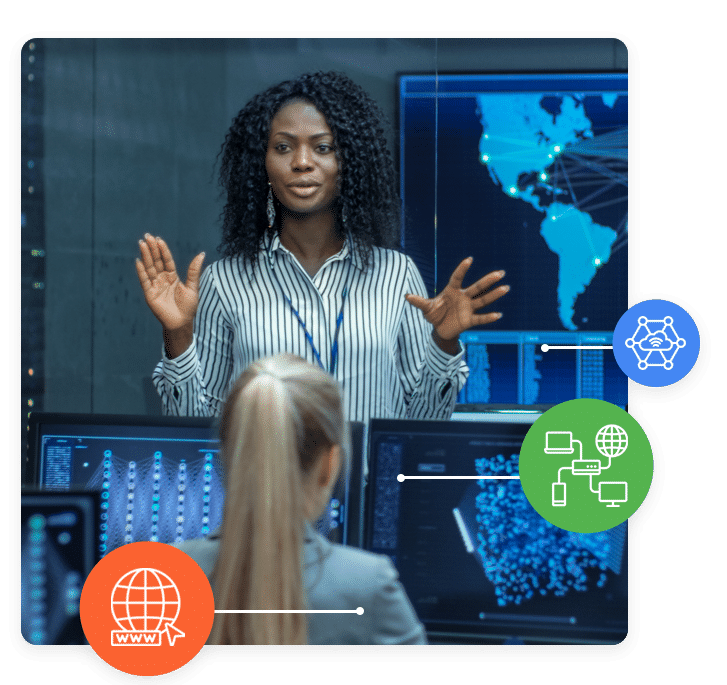 SD-WAN Buyer's Guide
Read our buyer's guide to learn how SD-WAN can help your company
If you are considering an SD-WAN solution to support your network you may want to do more research to learn about the product and if it is a good or bad fit for your company. Reading this guide will help you learn more about SD-WAN and allow you to make a better buying decision for your company.
FAQ
SD-WAN Frequently Asked Questions
Check out the three most frequently asked questions about SD-WAN to give yourself more information on the solution.
How much does SD-WAN cost?
Why would I be interested in SD-WAN?
How can I use SD-WAN to secure my infrastructure?
Are You Ready for a Truly Reliable Network?
Stop spending time managing telecom, losing customers, money and credibility and start spending more time on scaling and growing your business.