Contact Center as a Service
Improve Your Customers' Experience, Engagement and Retention
Treat your customers with the communication experience they deserve. Give your agents the platform and tools needed to retain and support customers.
Poor Customer Support Can Lead to Lost Opportunities and Customers
90% of prospects use customer service as a key decision factor during vendor selection. Agents not having the right tools to manage your customer base can lead to poor company performance, retention and NPS scores. Don't get stuck with these problems:
Low Customer Satisfaction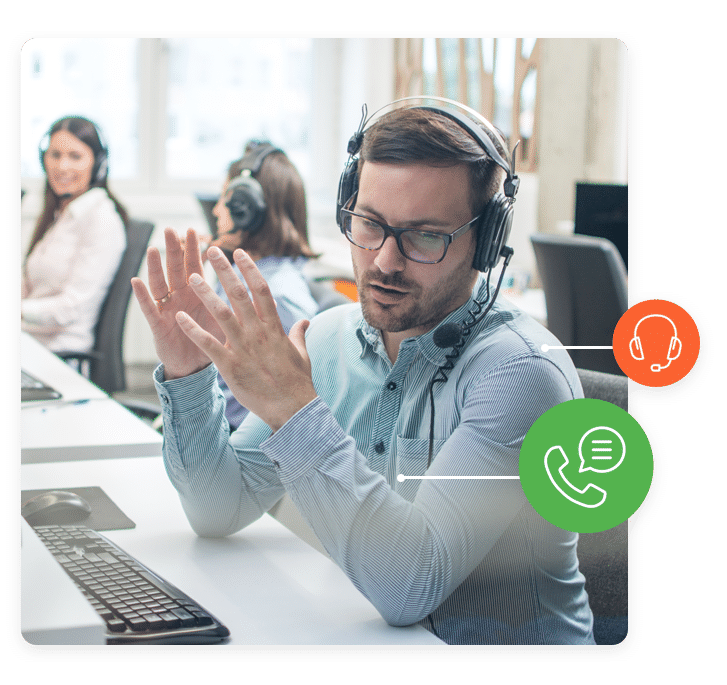 10 Step Continuity Plan
How's Your Business Continuity Plan?
Within five days after a disaster and with limited ability to talk and serve your customers, studies have shown that your company could stand to lose half its revenue.
Download this free 10-step plan to get the best practice network and communications continuity plan.
CCaaS Frequently Asked Questions
Check out the five most frequently asked questions about Contact Center as a Service to give yourself more information on the solution
Is the tool able to integrate with other CRM platforms?
Does the tool support advanced call center features?
Why should we use the cloud for our call center?
Can the tool help me improve agent performance?
Are You Ready to Give Your Customers Better Support?
68% of consumers say they are willing to pay more for products and services from a company that offers a great customer experience. Are you ready to upgrade your contact center service model and improve your bottom line?