Internet Access
One Stop for All Your Fiber, Broadband, and Wireless Internet Needs
Struggling with finding a nationwide internet carrier to manage all your locations? Experience a nationwide IP network with carrier bandwidth aggregation.
Locating and Managing National Internet Service Becoming a Challenge For You?
If you have a big application or SD-WAN deployment that needs bandwidth at multiple locations, remotely managing dozens of vendors can cause you anxiety. Here's what often happens:
Inconsistent carrier support
Left managing multiple vendors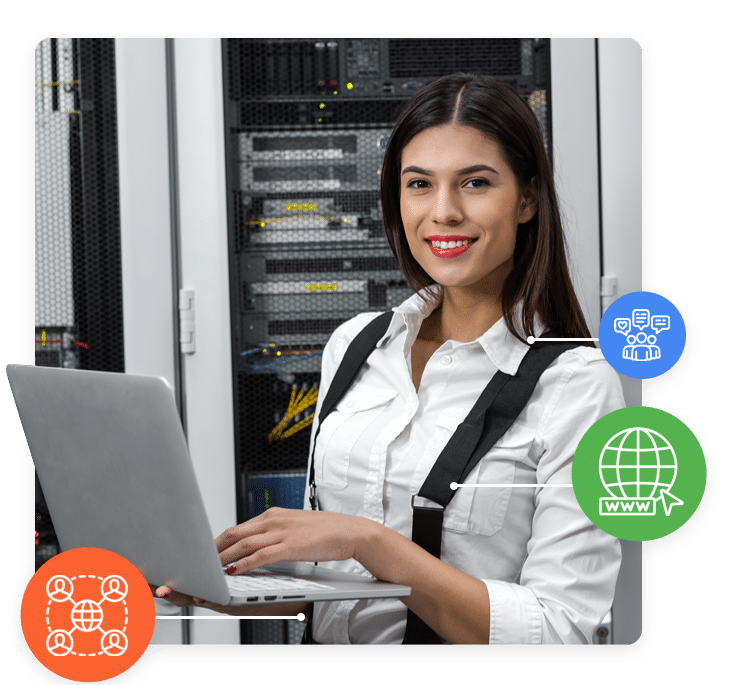 Free Business Continuity Plan
Does Your Internet Continuity Plan Have Holes in it?
Did you know 75% of companies without a business continuity plan fail within three years after a disaster strikes? Download this free 10 Step Plan.
FAQ
Internet Access Frequently Asked Questions
Before you make a decision on your Internet Access Provider we want to answer as many questions that you may have.
How many IP Addresses can I receive?
Can you supply pricing and service across the United States?
How fast can you install service and are there construction fees?
How many bills will I receive?
Who manages the circuits?
Are you ready for Better Performance and a Single Source Carrier?
If you have questions about how our services can produce maximum uptime and supply services nationwide, schedule a call. If you aren't ready to talk and would like to learn more about our services, check out our Learning Center.