4 UCaaS seats at Coeo (Pricing and Features)
October 5th, 2022 | 4 min. read
By Jordan Pioth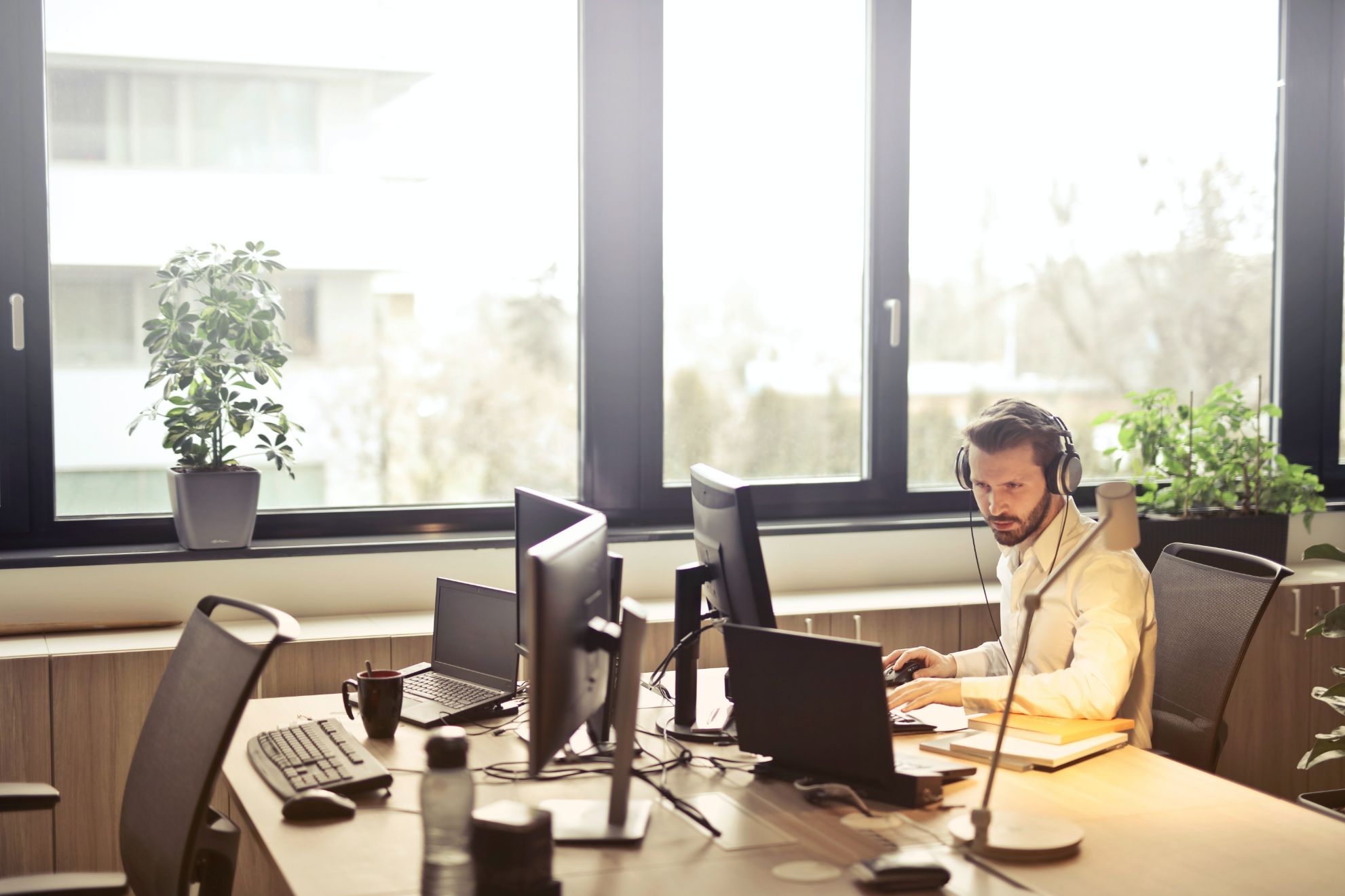 If you are looking for a UCaaS solution, finding the provider might be hard enough. However, some providers have different seats that you can choose from and if you aren't sure which seat to go with, you may end up making the wrong purchase for your organization.
If you don't know the different features or costs for each UCaaS seat that Coeo offers, you may pay for a service that is not the right fit for your organization. This can cost you valuable time and money with no benefit if you purchase a service you can't use.
Additionally, if you're overpaying for a service it can cost you more money than it needs to. When you pay for a service and don't use half of the features that are included, you can lose out on money.
Coeo has sold thousands of UCaaS services to customers and knows just how important it is to purchase the right seat for your company.
We want to make sure you have all of the information you need to make an educated decision on the right UCaaS seat for your company.
By the end of this article, you will know more about what UCaaS is, the UCaaS platform that Coeo offers, the different seats Coeo offers, and the features of each seat.
What is UCaaS?
Unified communications as a service (UCaaS) is a cloud-based phone system that provides an all-in-one communications package to clients. It provides the ability to have the collaboration of communication in the business world.
Unified communication means the integration of multiple communication tools such as voice calling, video conferencing, instant messaging (IM), and content sharing into a single, streamlined service to improve user experience and productivity.
While businesses used to have to use separate entities such as phones, desktops, and laptops that specialize in different tasks, merging these technologies to one platform is part of what makes UCaaS so easy to use.
What UCaaS platform does Coeo use?
Coeo uses MaX UC, a platform offered by Metaswitch, as its UCaaS service. Metaswitch is a vendor partner of Coeo's, meaning that Metaswitch supplies our UCaaS software program and communication services.
With the MaX UC platform, there is a lot of flexibility in the choices you have. There are a lot of features and options that you can choose from to personalize your platform and meet the needs of your organization without paying for what you don't need.
The 4 seats of Coeo's UCaaS
The MaX UC platform that Coeo offers to its customers contains four different seats. The four seats that are offered are:
Basic
Standard
MaX UC
Premium
Basic seat features
The basic seat is the least costly of the four services with a subscription price of $15/month without the phone and $18/month with the phone per number. It is also the service with the least amount of features, just about everything you would expect from a basic seat.
Some of the major features of the basic seat include:
Caller ID
With the basic seat, one of the major features is having Caller ID. You can see where an incoming call is coming from as well as who is calling with the caller ID feature.
Speed Dial
Speed dialing ultimately allows you to make calls faster. This will help you work more efficiently and make more calls throughout the day.
Standard seat features
The standard seat is the middle ground when it comes to the three seats offered.
With a subscription price of $19/month without the phone and $22/month with the phone per number, it is not the cheapest seat but also not the most expensive.
The standard seat has all of the features that the basic seat has and some additional features. It has more features than the basic seat and still has a reasonable price.
Some of the features the standard seat has to offer include:
Voicemail to email
With this feature, your voicemails can be translated and sent to you via email. If you are unable to listen to your voicemail at a certain time, you can still see what the message says by reading the email.
Do Not Disturb
This feature gives you the option to not alert you when you are receiving a call. This is convenient if you are on a call or a meeting already, you can turn on Do Not Disturb and you will not be disturbed while on a call.
MaX UC seat features
MaX UC is the application that Coeo uses for its UCaaS service. The MaX UC application costs $20/month without the phone and $23/month with the phone per number.
The MaX UC application has the same features that the standard seat offers only it has a few additional features.
Mobile apps
The MaX UC seat unlocks a mobile app that you can download to any device. Not only can you have the application on your laptop or desktop, but with the mobile app, you can transfer your work to your phone or tablet.
This allows you to work more efficiently and be more flexible. You can work on any device from just about everywhere.
Video chat
In today's remote working environment, video chat is an essential tool that most people rely on. Without video chat, your meetings can be inefficient.
Whether you're meeting with a client, a potential customer, or have an internal meeting with a co-worker who works in another location, video chat is a convenient tool that allows for more efficient meetings.
Premium seat features
The premium seat is the most expensive of the three seats and also has the most features. This seat is the "full package" when it comes to UCaaS.
The premium seat costs $25/month without phones and $28/month with phones per number and has all of the features that the MaX UC application offers.
Additional attendants
The only feature that the premium seat offers aside from the MaX UC application features is the ability to add 10 video attendants to the video conferencing.
Next steps to purchasing UCaaS from Coeo
Now you know the prices and features of the four main UCaaS seats offered by Coeo. This will help you determine which seat is right for your business.
Before purchasing UCaaS it is good to know all about the service so that you know if it is a good fit for your business.
In the case of Coeo's UCaaS, there are different seats and you have to determine, based on the information in this article, which seat will benefit your business the most.
If your organization only needs the basic regular calling features of UCaaS or your company is on a budget for what you can spend, the basic seat might be best for you. If you want a few more features for just a small jump in price, maybe the standard seat is the right fit for you.
However, if some of the premium features like mobile apps and video chat are important for you, then the premium seat might be best for your company.
Determining the right seat for your company is important and this article can help identify that decision.
Coeo has sold thousands of UCaaS seats and knows just how important it is to pick the right seat for you. We want to give you all the information you need to make sure you make the right decision for your company.
If you would like to speak with our team to learn more about UCaaS or ask any questions you may have you can schedule an appointment.
Read these articles below to learn more about Coeos UCaaS solution:
When he's not creating content for Coeo, Jordan loves to watch sports, hang out with friends and family, and anything sneaker-related.