What is MaX UC and How Will it Help Me?
October 19th, 2022 | 4 min. read
By Jordan Pioth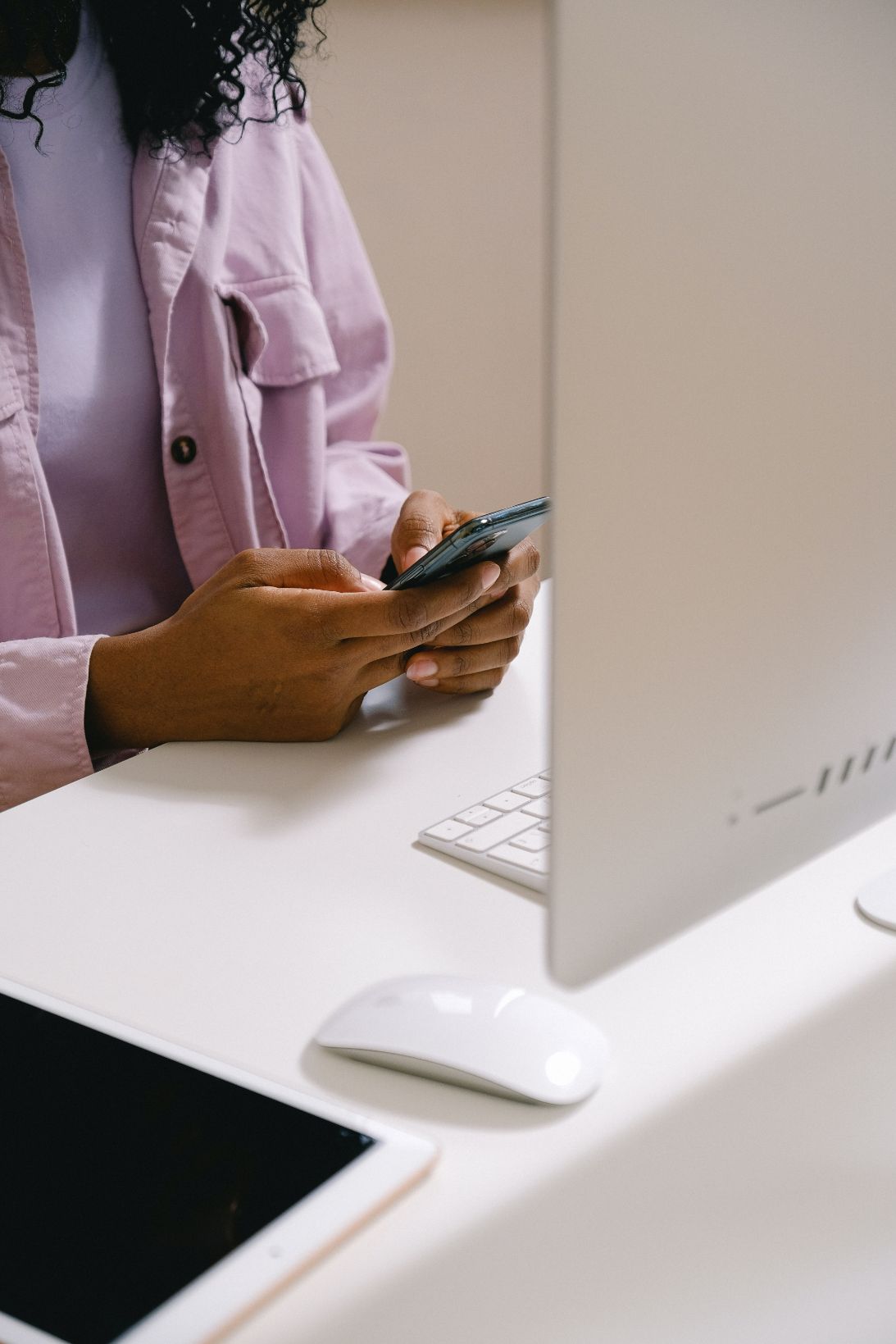 Phone services are very important to organizations to not only communicate internally with each other but to also communicate with customers.
If you have poor phone service, it can halt your organization's ability to communicate internally and externally.
If your organization's way of phone services is outdated or inefficient, it could be time for you to make a change to something more advanced and fit for your organization.
With the changing work environment to a more remote or hybrid remote work environment, a unified communications solution could help benefit your company.
Coeo has helped thousands of customers implement their UCaaS services and sells the MaX UC application to customers as part of their UCaaS services.
We know how important good phone service is to an organization and want to give you all of the information on MaX UC so you can make a better purchasing decision.
By the end of this article, you will learn a little bit about UCaaS, Coeo's UCaaS service, what MaX UC is, and how it will help your organization.
What is MaX UC?
MaX UC is a UCaaS application for mobile or desktop that is offered by Metaswitch and allows you to use a variety of different communication tools all in one platform.
This application allows you to work anywhere from any device.
The MaX UC platform allows you to message, voice call, and have a video conference bridge all on one application.
This is something that is much needed in today's workforce with the popularity of the remote or hybrid remote environment.
You can continue to communicate internally with your co-workers or externally with your customers from whatever location safely.
Additionally, the video call option will allow you to see the person you are calling face to face for your convenience even with the difference in locations.
How MaX UC will help your business
MaX UC will help your business in a few different ways. Some of the ways that MaX UC can help your business are by improving communication, implementing voice security, and improving efficiency.
Improve communication
If you are struggling to have a strong calling connection whether it be an internal or external call, it can hurt your business.
When calls continue to get dropped, whether it be an internal or external call, you may miss important information or opportunities.
For example, if you have a meeting internally and your call gets dropped you may miss information that could be valuable to your workday. Without this information, you may not be able to efficiently work.
In addition, dropped calls with customers could lead to lost business down the road. All of these reasons add up to why it is important to have a strong service and improve communication for your company.
Implement voice security
A regular phone service is not as secure as a UCaaS connection. UCaaS will prevent toll fraud attacks.
Toll fraud attacks can wreak havoc on your network and cost you hundreds of thousands of dollars.
Organizations spent over $9 billion in 2021 due to toll fraud losses so securing your voice so you don't become a victim is very important.
In addition, a Session Border Controller (SBC) will help you secure your voice even further. An SBC can serve as a purpose-built firewall.
A Session Border Controller (SBC) is a dedicated software or hardware device that controls how phone calls are initiated, conducted, and terminated on a voice-over-Internet Protocol (VoIP) network.
Improve efficiency
The ability to instant message, voice call, and video call on one platform, can improve efficiency within the workplace.
Since these tools are on one platform, you don't have to worry about jumping from application to application.
The video conferencing tool specifically can improve efficiency for conference calls among employees working in different locations.
This tool can also allow you to share your screen on your video conference so everyone attending can see your screen.
This can help for tutorials or presentations when working remotely or in different branch offices. The content-sharing tool offered by MaX UC can help with these remote presentations.
The content-sharing tool allows you to share your screen live during a meeting.
This tool allows you to show co-workers or customers on the call important information that can't otherwise be explained such as demos of a product or service.
A little bit about UCaaS
Unified Communications as a Service (UCaaS) is a cloud-based phone system that provides an all-in-one communications package to clients.
As a whole, it provides the ability to have the collaboration of communication in the business world.
MaX UC is a type of UCaaS service and is an application that can be downloaded on mobile or desktop. This allows you to access the platform from all kinds of different devices.
While businesses used to have to use separate entities such as phones, desktops, and laptops that specialize in different tasks, merging these technologies into one platform is part of what makes UCaaS so easy to use.
Depending on the level of service or what provider you have, you can have voice calling, video conferencing, and messaging all in one service.
This makes using these services very convenient while simultaneously giving you a more reliable service.
Coeo's UCaaS service
MaX UC is offered as an application through the UCaaS service that Coeo offers.
When it comes to Coeo's UCaaS service, there are 4 different seats that you can choose from: the basic, standard, MaX UC, and premium seats.
Of course, every seat above the basic seat is provided with upgrades that can enhance your UCaaS experience and allow you to customize it to your liking.
You can make your UCaaS service as expensive or cheap as you want it or be as basic or advanced as you want it. With this flexibility, Coeo allows you to customize your service to your organization's needs and budget.
Not only is the solution flexible and easy to customize but it is also secure and able to combat cyber attacks like toll fraud.
Toll fraud is an often overlooked kind of cyber-attack when a cybercriminal gains access to your phone system to make artificially generated calls.
With a secure and managed connection from your managed provider, you can ensure that your voice will be as secure as possible without being a victim of toll fraud.
Next steps for purchasing UCaaS
Now you know a little bit about UCaaS, Coeo's UCaaS, as well as what MaX UC is and how it can help your business.
This will help you determine if MaX UC is a good option for you if you are planning to implement a UCaaS service.
To remain effective, your organization must have secure and reliable phone service.
Without good phone service, your organization could have some serious communication issues which could cause problems internally and externally.
Coeo has sold thousands of UCaaS services and sells MaX UC to its customers.
We know how important it is to have a UCaaS platform in today's work environment and want to give you all of the information you need on MaX UC.
If you would like to speak with our team to learn more about MaX UC or ask any questions you may have you can schedule an appointment.
Now you know what MaX UC is and how it can benefit your organization, read this article to learn the different UCaaS seats offered by Coeo:
When he's not creating content for Coeo, Jordan loves to watch sports, hang out with friends and family, and anything sneaker-related.