Benefits of Combining an SD-WAN and UCaaS Solution
May 22nd, 2023 | 4 min. read
By Jordan Pioth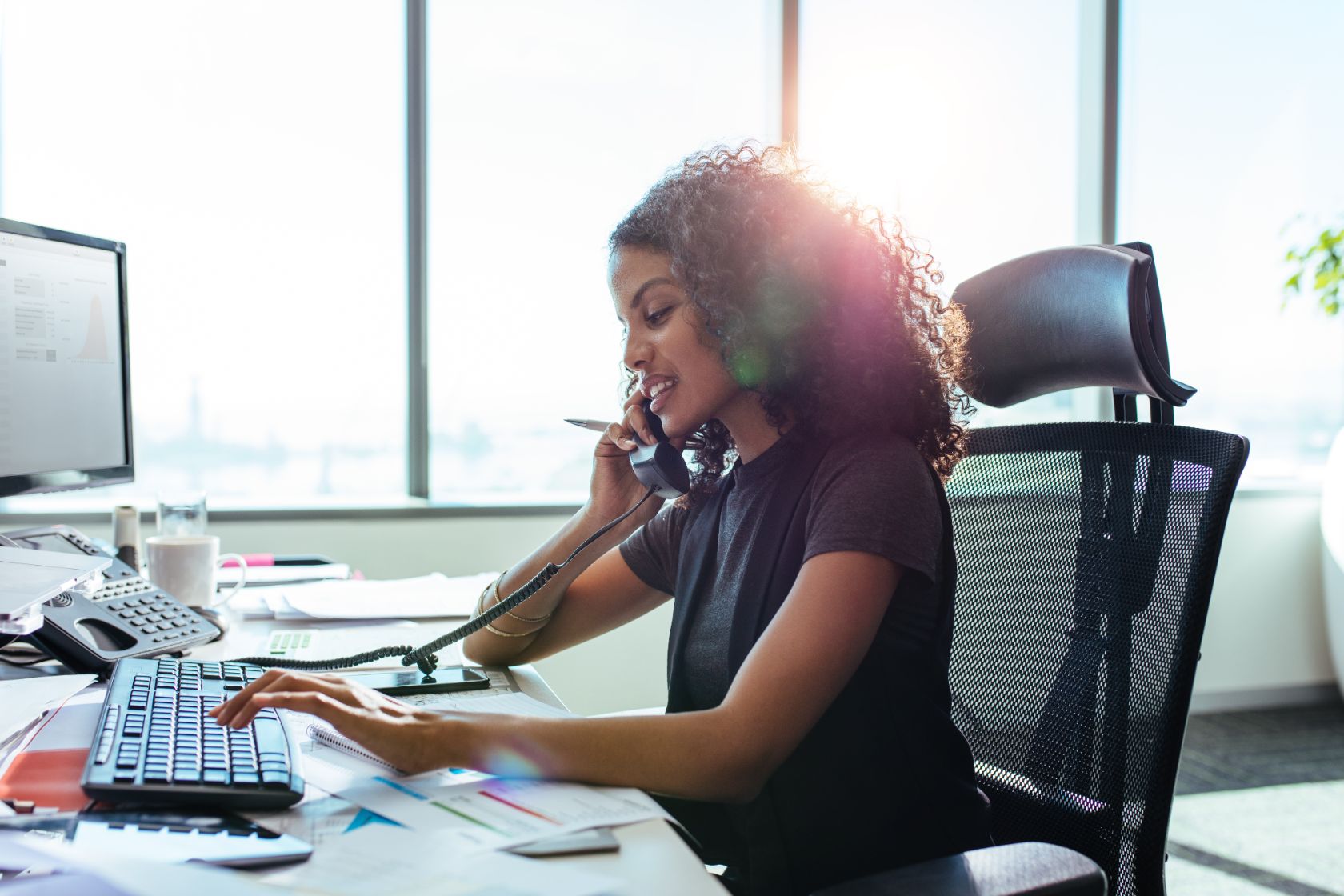 If your organization is looking to improve its phone service by utilizing a cloud-based phone system, it may be beneficial to also upgrade your network reliability and security.
If you do not have a reliable network connection it may be difficult for your cloud-based phone system to operate properly without a reliable network connection.
In addition, if you lack proper network security, your phone system could be vulnerable to a cyberattack.
Coeo knows how important a reliable network and phone service are to an organization and has helped improve the networks and phone services for thousands of customers.
We want you to understand the benefits of combining SD-WAN and UCaaS solutions so you can determine if combining SD-WAN and UCaaS will enhance your organization's telecom solution.
By the end of this article, you will know what SD-WAN is, what UCaaS is, and the benefits of combining the two solutions into your network.
What is SD-WAN?
Software Defined Wide-Area-Network (SD-WAN) is an overlay network built on top of underlying network connections. SD-WAN allows you to connect using fiber, LTE, or broadband connections.
The solution is carrier agnostic meaning you can use any internet service provider for your internet even if it is delivered by a different provider than your SD-WAN provider.
SD-WAN is applied as a software network of SD-WAN appliances, connected by encrypted tunnels. Because SD-WAN uses encrypted tunnels to send and receive data, it ensures that data being sent and received through these tunnels is always secure.
SD-WAN failover also ensures 100% uptime. SD-WAN failover is a technique that enables users to connect to multiple tunnels at the same time thereby keeping your network up and running.
Having multiple connections allows your network to scan different paths and select the one that provides the best security and the quickest response time.
Data traffic is classified based on application and sent over the best connection for the specific data, ensuring it is delivered over the fastest, most reliable tunnel.
If you would like to learn more about SD-WAN feel free to check out our SD-WAN Buyer's Guide:
What is UCaaS?
Unified Communications as a Service (UCaaS) is a cloud-based phone system that provides an all-in-one communications package to clients. This solution provides the ability to collaborate with employees and customers in various ways on a single platform.
Unified communication means the integration of multiple communication tools such as voice calling, video conferencing, instant messaging (IM), and content sharing into a single, streamlined service to improve user experience and productivity.
While businesses historically used separate tools such as phones, desktops, and laptops that specialize in different tasks, merging these technologies into one platform enables you to utilize one device to accomplish all of these tasks.
This integration is what makes UCaaS so easy to use.
Depending on the level of service or provider you have, you can integrate voice calling, video conferencing, and messaging all into one service. This makes using these services very convenient while simultaneously giving you a more reliable solution.
UCaaS has become very beneficial for companies operating in a remote or hybrid work environment or employees working in separate branch locations enabling employees to communicate efficiently on one platform.
Additionally, it allows for greater flexibility and reliability when communicating with a potential or current customer. Dropped customer calls can cause friction in the customer relationship.
Benefits of combing SD-WAN and UCaaS
When it comes to improving your network and your phone service, they typically are related. There are some key benefits to combining an SD-WAN and UCaaS solution which include:
● Increased network and phone service performance
One of the main benefits of combining an SD-WAN and UCaaS solution is the increase in network performance and security as well as an increase in your phone service.
SD-WAN increases network performance and security allowing you to have a better connection to the internet while also keeping data secure. This will improve your network but it can also improve your cloud-based phone service.
UCaaS is different from traditional phone services in that it relies on an internet connection to make and receive calls. This means that you must have a reliable network to connect to the internet.
Without a reliable internet connection, your UCaaS solution may break up or drop calls or not be able to send and receive messages.
SD-WAN will ensure your organization has a reliable network and will enable you to have a reliable phone service as a result.
● Cost savings
Another benefit of combining SD-WAN and UCaaS is the cost savings your organization can experience. Since both solutions require little to no hardware, there is no additional cost for the hardware and installation.
In addition, you can typically purchase both solutions through the same provider often enabling organizations to realize both cost savings and operational efficiencies.
● Increased security
SD-WAN improves network security. With SD-WAN security, your data and network will be safe from malicious actors helping you avoid being a victim of a cyberattack.
In addition, you can also install a SASE solution to enhance the security of your SD-WAN technology.
If you have a UCaaS solution or any other cloud-based phone system that uses the public internet, you are at risk of a voice network cyberattack.
Toll fraud is a cyberattack that takes place on your voice network when a cybercriminal gains access to your phone system to make artificially generated calls. An SD-WAN solution will improve network security so these attacks do not happen.
Next steps to combining SD-WAN and UCaaS solutions
Now you know what SD-WAN is, what UCaaS is, and the benefits of combining the two solutions into your network. This will help you determine if you should combine the two solutions for greater results.
No one wants to have a poor-performing phone system and network because if you do, it may result in poor production for your employees.
This poor production will be driven by an inability to connect to the network, and access the internet or communicate clearly via phone.
Combining SD-WAN and UCaaS solutions will improve both your network and phone system. Having both solutions integrated into one network will allow the solutions to enhance each other.
Coeo has delivered thousands of SD-WAN and UCaaS solutions to improve our customer's operations. We want you to know the benefits of combining the two solutions so you can determine if it can improve your business.
If you would like to speak with our team to learn more about SD-WAN or UCaaS or ask any questions you may have you can schedule an appointment.
Read these articles below to learn more about SD-WAN and UCaaS:
When he's not creating content for Coeo, Jordan loves to watch sports, hang out with friends and family, and anything sneaker-related.