Top Challenges UCaaS Can Solve For Your Organization
April 19th, 2023 | 3 min. read
By Jordan Pioth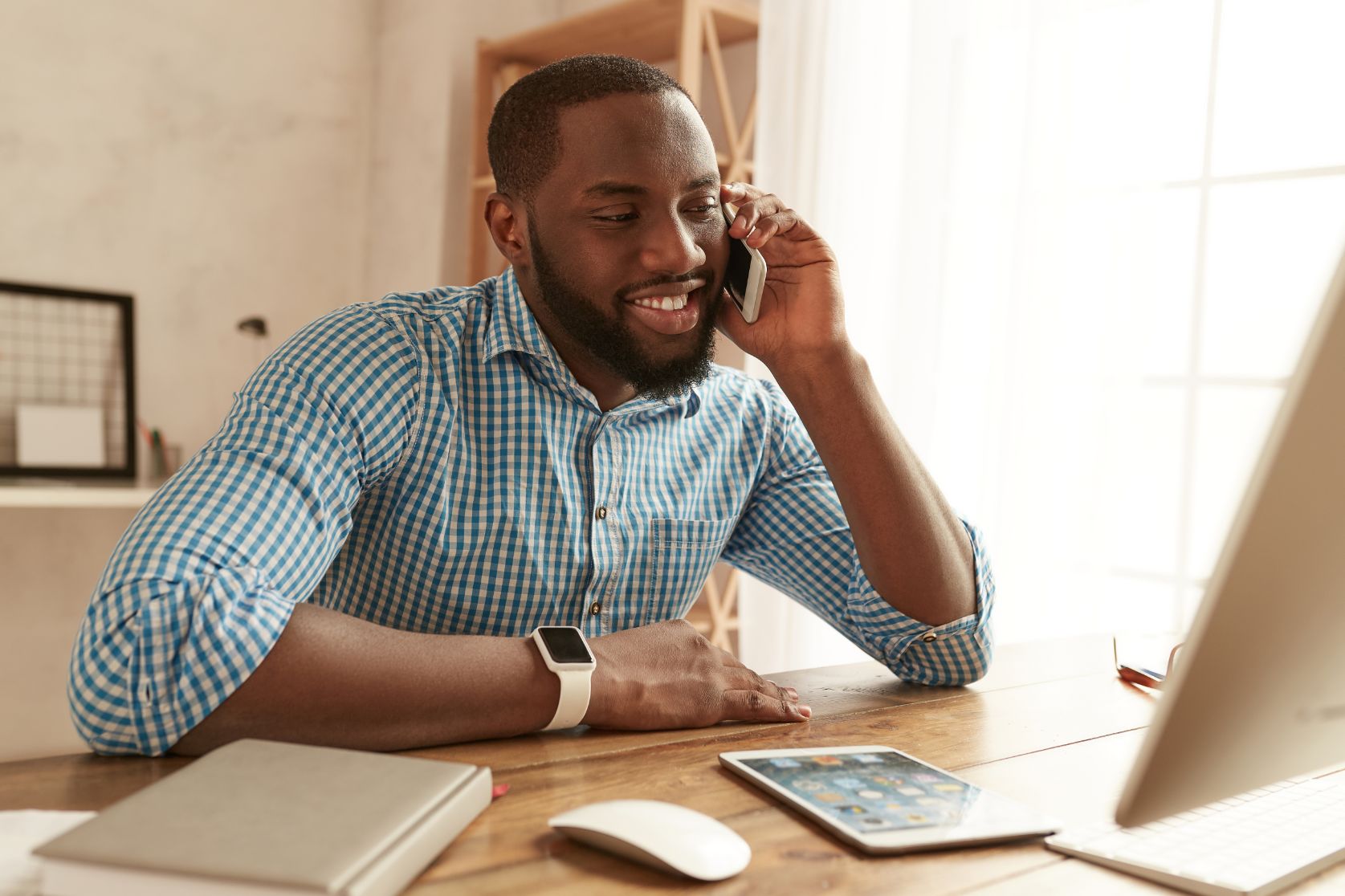 If your organization has communication challenges but is unfamiliar with UCaaS, you may not know how UCaaS can help solve those challenges.
It's critically important to have a high-performing telecommunications solution because poor communication and collaboration can be detrimental to the success of your organization.
Without knowing the challenges that UCaaS addresses, you won't know how it can benefit your organization and help your employees be more productive with better communication.
Coeo has helped thousands of customers with their communication challenges by delivering UCaaS solutions for them.
We want to inform you of the challenges UCaaS can address so you can determine if it is a good fit for your organization.
By the end of this article, you will know what UCaaS is and the challenges it can solve for your organization.
What is UCaaS?
Unified Communications as a Service (UCaaS) is a cloud-based phone system that provides an all-in-one communications solution to clients.
In summary, it incorporates a full range of communication tools into one service improving collaboration and communication.
More specifically, Unified Communications is the integration of multiple communication tools such as voice calling, video conferencing, and instant messaging (IM), into a single, streamlined service.
Historically, businesses used separate entities such as phones, desktops, and laptops to perform various tasks.
Your organization's ability to merge these technologies into one platform is part of what makes UCaaS so effective to use.
Depending on the level of service and the provider you have, you can incorporate voice calling, video conferencing, and messaging all into one solution.
This makes using these services very convenient while simultaneously giving you a more reliable solution.
UCaaS has become very beneficial for companies operating in a remote or hybrid work environment as a way for employees and customers to communicate with each other efficiently on a single platform.
Additionally, it allows for more flexibility and reliability when communicating with a potential or current customer.
Dropped customer calls or confusion over what platform or service is being used to execute a call could cause friction in the customer relationship.
Top challenges UCaaS solves
UCaaS can benefit many organizations looking to improve their communication. Some of the top challenges UCaaS solves include:
Poor collaboration and productivity
One of the biggest challenges UCaaS solves for an organization is poor collaboration.
Without proper communication capabilities, it can be difficult for an organization to collaborate on a project decreasing productivity.
UCaaS enables organizations to collaborate more effectively regardless of location because of improved communication technology.
As a result, employees will increase their productivity with the ability to communicate with each other in real-time and collaborate more efficiently.
Inability to scale and grow
Another big challenge an organization may face is the inability to grow or scale their business.
With traditional communication services such as analog or PBX phone systems, it can be difficult to add phones because of the amount of hardware and installation required.
UCaaS solutions are highly scalable which ensures your UCaaS solution will easily adjust to your business needs as it grows or changes.
Businesses can easily manage their communication needs with UCaaS without having to worry about the significant expenses traditional phone services require.
This enables you to add phones or other communication tools, whenever necessary.
High communication costs
Traditional phone services often require hardware and labor expenses which add to the cost of the service.
Additionally, the cost to maintain and replace the hardware of an old PBX phone service can be expensive because of the scarcity of parts available for an out-of-date solution.
UCaaS solutions, on the other hand, require little to no hardware installation which results in a significant reduction in costs.
Most UCaaS solutions only require a modest upfront cost followed by monthly recurring expenses based on the number of lines being used.
Poor support and maintenance of communication systems
If you have a traditional phone system, chances are it is difficult to maintain and keep up-to-date.
Since most organizations are moving away from traditional phone services and toward cloud communication, it will be difficult to find a managed service provider who will provide support for legacy phone services that are being eliminated by many organizations.
Most UCaaS solutions include a range of support and maintenance services to ensure your organization's phone system is constantly updated to the latest version resulting in a more reliable and secure solution.
Inability to integrate additional devices
With most traditional phone systems, there is no ability to integrate additional devices outside of the desk phone. This can be difficult in a remote work environment.
Traditional PBX phones are typically connected physically through a wire. In a remote work environment, this is not possible.
A UCaaS solution enables an organization to integrate multiple devices such as laptops, desktops, and mobile phones into their solution.
This allows your employees to utilize more devices to improve productivity even when employees are working from home away from their desk phones.
If you would like to know more about UCaaS, check out our UCaaS Buyer's Guide for more information:
Next steps to purchasing a UCaaS solution
Now you know what UCaaS is and the challenges a UCaaS solution can solve. This will allow you to make a better-educated decision on UCaaS and determine if it is a good fit for your organization.
Collaboration and communication challenges are detrimental to the success of any organization.
UCaaS can solve many communication challenges and help your organization collaborate better internally while also improving important communication with customers.
Coeo has delivered thousands of UCaaS solutions to customers and knows how important good communication is in the workplace.
We want to make sure you know the challenges UCaaS solves so you can determine if it is a good fit for your organization.
If you would like to speak with our team to learn more about UCaaS or ask any questions you may have you can schedule an appointment.
Now you know the challenges that UCaaS solves for your organization.
Read this article below to learn about the best UCaaS providers so you can determine which one is best for your organization:
When he's not creating content for Coeo, Jordan loves to watch sports, hang out with friends and family, and anything sneaker-related.