The best UCaaS providers for 2022
November 9th, 2022 | 5 min. read
By Jordan Pioth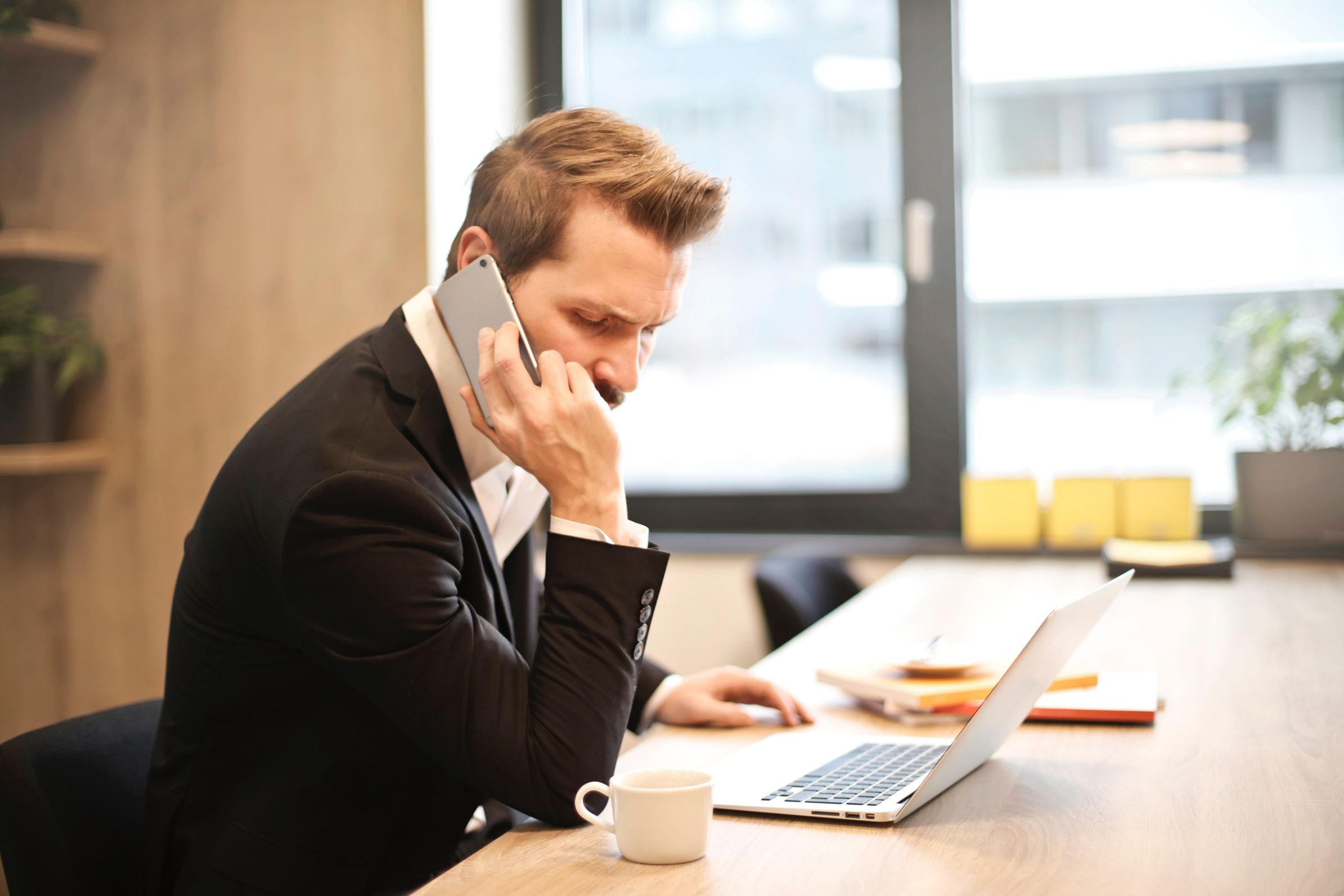 If you are looking for a reliable UCaaS solution, it can be hard to find the right one because there are so many providers on the market.
If you don't find the right platform or provider that caters to your needs you could end up purchasing UCaaS and feeling buyer's remorse.

Finding out what the best UCaaS providers for 2022 are could help you find the right platform for your business. Finding out the best of the best will help you decide on a quality UCaaS service.

Coeo has sold thousands of UCaaS services and knows just how vital a good UCaaS service is to an organization. We want to give you all of the information you need on the best UCaaS providers so you can make the best buying decision for your company.

By the end of this article you will know what UCaaS is, the best UCaaS platforms of 2022, and which platform is best for your organization.
What is UCaaS?
Unified communications as a service (UCaaS) is a cloud-based phone system that provides an all-in-one communications package to clients. As a whole, it provides the ability to have the collaboration of communication in the business world.

Unified communication means integrating multiple communication tools such as voice calling, video conferencing, instant messaging (IM), and content sharing into a single, streamlined service to improve user experience and productivity.

While businesses used to have to use separate entities such as phones, desktops, and laptops that specialize in different tasks, merging these technologies into one platform is part of what makes UCaaS so easy to use.
The best UCaaS providers
With the rapid emergence of UCaaS, there have been plenty of UCaaS providers making their way onto the market. However, the three best UCaaS providers you can buy in 2022 are Microsoft, RingCentral, and 8x8.
Microsoft
Microsoft has one of the most popular UCaaS platforms on the market Microsoft Teams. Microsoft Teams is a cloud-based collaboration software offered by Microsoft as part of the Office 365 Suite of applications.
Microsoft Teams Features
Some Microsoft Teams features that are included in the solution include Microsoft Office 365 product integration and accessibility across all of your devices.
Microsoft Office 365 product integration
Other Microsoft services that your company might use daily such as Word, Excel, Powerpoint, and Outlook are fully integrated with Teams allowing you to use these services and access them on one platform.
Accessibility on all devices
Not only can you use the web interface on your desktop and laptop but you can also access Teams through mobile phones. This allows you to collaborate with employees or customers on the go when you're away from your computer.
Cost of Microsoft Teams
Microsoft Teams costs anywhere from $12.50-$23 per month per user. Depending on the different plans that are offered by Microsoft for their Teams platform will determine the cost of the service.
Microsoft 365 Business Standard

The only difference between the Business Basic and Business Standard plans is

the standard plan costs $12.50/ month per user and allows for up to 300 participants per meeting.





Microsoft Office 365 E3

The only difference between this plan and the Business Standard plan is that

the E3 plan costs $23/month per user and allows for up to 500 participants per meeting with unlimited data included.
Microsoft Metaswitch Features
Microsoft's Metaswitch platform is the platform Coeo uses and is an entity separate from Microsoft Teams.
While Microsoft Teams has a focus on video chat and conferencing, Metaswitch is more of a unified communications service that does not focus on one communications tool.
● Personalization
Metaswitch has different levels of seats that you can purchase, allowing you to save money by investing in all of the different features you need without the ones you don't.
Not only can you personalize what you want out of your UCaaS solution by picking the different seats depending on the features you need, but you can also pick the cost your organization can afford.

There are four seats your company can choose from Basic, Standard, and Premium which provide different features and prices.
● Security
With a secure and managed connection from your managed provider, you can ensure that your voice will be as secure as possible without being a victim of toll fraud.

Toll fraud is an often overlooked kind of cyber-attack when a cybercriminal gains access to your phone system to make artificially generated calls.

These calls are then purposely made to expensive rate numbers and a part of the revenue is then given to the cybercriminal. Organizations spent over $9 billion in 2021 due to toll fraud losses.

Metaswitch is an end-to-end, secure, and reliable solution. Your service provider delivers a high-speed reliable connection over a secure and managed network.
Cost of Microsoft Metaswitch
The cost of Microsoft Metaswitch depends on the seat that you choose.
Basic Seat features
The basic seat is the least costly of the four services with a subscription price of $15/month without the phone and $18/month with the phone per number. It is also the service with the least amount of features, just about everything you would expect from a basic seat.
Standard seat features
The standard seat is the middle ground when it comes to the three seats offered. With a subscription price of $19/month without the phone and $22/month with the phone per number, it is not the cheapest seat but also not the most expensive.
MaX UC seat features
MaX UC is the application that Coeo uses for its UCaaS service. The MaX UC application costs $20/month without the phone and $23/month with the phone per number.
Premium seat features
The premium seat is the most expensive of the three seats and also has the most features. The premium seat costs $25/month without phones and $28/month with phones per number and has all of the features that the MaX UC application offers.
RingCentral
RingCentral is a UCaaS provider that includes video chat, phone calls, and messages. There are two main RingCentral solutions: MVP Premium is more suited for small and mid-sized businesses while MVP Ultimate is more for larger corporations.
RingCentral Features
Some of the main features that RingCentral offers include an unlimited number of users and the ability to integrate hundreds of applications and services.
● Unlimited Users
RingCentral allows organizations to have as many users as they want. This means that any organization no matter the company size can have RingCentral licenses for each employee.
● Ability to integrate applications and services
RingCentral allows for the ability to integrate applications and services like Microsoft 365, Google Workspace, and Slack. This will enable you to use multiple tools at the same time and can improve efficiency in the workplace.
Cost of RingCentral
RingCentral's MVP Premium costs $34.99/ month per user while the RingCentral MVP Ultimate $49.99/month per user.
8x8
8x8's X Series platform is a cloud-unified communications solution that offers features like video chat and instant messaging. This platform can also integrate with 35 different applications.
8x8 features
The X Series offers AI insights and can integrate with a bunch of different applications and services.
● AI insights
The X Series gives insights to identify employee and customer trends. These AI-driven trends can give you accurate data on these trends so you can make key business decisions.
● Integration
Microsoft Teams, Salesforce, and Google Workspace are all applications and services that can be integrated with your X Series. If you use these applications frequently, then you may be benefited from the X Series.
Cost of 8x8 X Series
The X Series costs $44/month per user.
Next steps to purchasing a UCaaS service
Now you know three of the best UCaaS providers currently on the market. This will help you make your decision on a quality UCaaS provider and platform that caters to your needs.
No one wants to feel buyer's remorse so educating yourself and researching UCaaS before purchasing will help you determine the right fit for you and avoid that feeling.
Coeo has sold thousands of UCaaS services and wants to make sure you are educated enough to make the best decision possible when it comes to purchasing a UCaaS service.
If you would like to speak with our team to learn more about 5G technology or ask any questions you may have you can schedule an appointment.
Read these articles below to learn more about 5G technology:
When he's not creating content for Coeo, Jordan loves to watch sports, hang out with friends and family, and anything sneaker-related.