Top Challenges SIP Trunking Solves for Your Organization
May 1st, 2023 | 3 min. read
By Jordan Pioth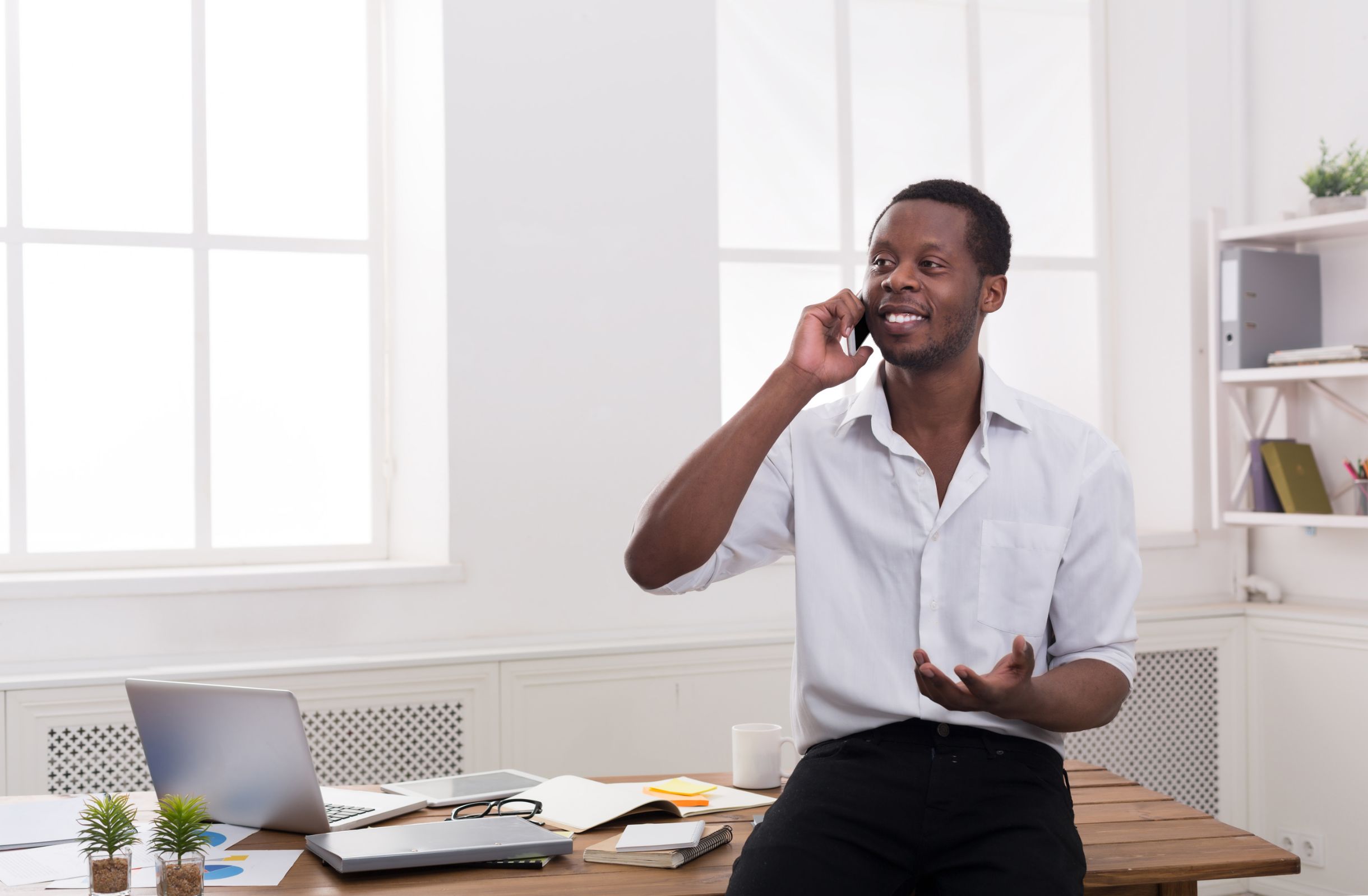 If your organization has communication challenges or problems with its current phone service, you may not be aware of how SIP Trunking can solve them.
Using a poor-performing phone service may hinder your employees' ability to communicate effectively resulting in poor productivity.
These communication challenges may be addressed by using SIP Trunking. Knowing the challenges SIP Trunking solves can help you determine if it is the right fit for your organization.
Coeo has helped thousands of customers with their phone services by delivering SIP Trunking solutions.
We understand how important a high-performing phone service is to an organization and want to provide you with information that will demonstrate how this technology enhances your phone service.
By the end of this article, you will know what SIP Trunking is and the challenges it can solve for your organization.
What is SIP Trunking?
Session Initiation Protocol (SIP) is an application layer protocol that allows you to connect your phone system over the internet rather than a traditional phone line.
Trunking serves as the backbone of phone lines utilized by many users who connect to a telephone network.
The main objective of SIP Trunking is to bring a standard PBX phone system to the cloud. This allows you to achieve lower costs and better scalability because it is connected to the cloud while utilizing your existing PBX phone system.
A Private Branch Exchange (PBX) phone system is a private phone system connected to a physical line that enables internal and external communication through that physical connection.
This phone system is made up of hardware and software that connects to hubs, switches, and routers. Because of the additional hardware and maintenance, PBX systems are often more expensive than a cloud-based phone system like SIP Trunking.
SIP Trunking is provided to you by a SIP provider just like any other phone service provider. SIP may also be used as part of your unified communications allowing you to synchronize your communication channels improving productivity and efficiency.
Top challenges SIP Trunking solves
SIP Trunking delivers many benefits to an organization. The top challenges that SIP Trunking solves include:
● Inability to scale and grow
One challenge that SIP Trunking solves for an organization is the inability to grow or scale its business.
Traditional communication services such as analog or PBX phone systems can be difficult to add phones because of the amount of hardware and installation required.
A SIP Trunking solution is highly scalable which ensures your phone system can easily adjust to your business needs as it grows or changes.
This ensures your organization can connect additional phones to your system without the hassle of integrating the hardware that is needed for traditional phone lines.
This enables you to add phones or other communication tools, whenever necessary with minimal costs.
● High cost of traditional phone services
Traditional phone systems are expensive due to the required hardware costs, hardware installation, and maintenance costs.
SIP Trunking can cut the cost of your traditional phone system in half. With SIP Trunking, there is little to no hardware required eliminating that expense and little to no installation and maintenance costs.
Since there is little to no hardware involved it results in a less complex service. Most times, SIP Trunking can be implemented and installed internally by your IT team because it is a less complex service resulting in little to no installation costs.
● Lack of Disaster Recovery
With traditional phone systems, when the system goes down due to poor weather it typically requires a maintenance team to travel to your organization's location and turn your system back up.
However, SIP Trunking enables organizations to reroute calls to other locations and use other devices for Disaster Recovery.
SIP Trunking routes phone calls using the internet resulting in better flexibility by allowing calls to be made from anywhere with a strong internet connection.
● High security risk
You may be a little hesitant about moving your phone system to the cloud due to security risks. If your phone system is connected to the cloud making and receiving calls over the internet, it can expose your voice network to malicious actors.
The internet is a public network accessed by millions of people every day. Once your network accesses the internet via a device, you run the risk of being a victim of a cyberattack if not properly secured.
Once your phone system is connected to the internet, it is important to have proper security to avoid voice network attacks such as toll fraud. Toll fraud is when a cybercriminal gains access to your phone system to make artificially generated calls.
These calls are then purposely made to expensive rate numbers and a part of the revenue is given to the cybercriminal. Organizations spent over $9 billion in 2021 due to toll fraud losses.
SIP Trunking is a solution that keeps your voice data secure. In addition to a secure SIP Trunking solution, you can integrate SBCs into your network for additional security.
An SBC serves as a purpose-built firewall specifically for voice, protecting your voice network from cyber-attacks. SBCs can also secure your calling paths which will protect you from toll fraud attacks.
Next steps to purchasing SIP Trunking
Now you know what SIP Trunking is and the challenges it solves. This allows you to determine if SIP Trunking is right for your organization.
No one wants to experience a poor-performing phone service resulting in communication challenges and poor productivity. Knowing the challenges SIP Trunking solves can help you determine if your organization needs a SIP Trunking solution.
Coeo has delivered thousands of SIP Trunking solutions to customers to improve their phone services. We want you to know information about SIP Trunking so you know how it can improve your phone service.
If you would like to speak with our team to learn more about SIP Trunking or ask any questions you may have you can schedule an appointment.
Read these articles below to learn more about SIP Trunking:
When he's not creating content for Coeo, Jordan loves to watch sports, hang out with friends and family, and anything sneaker-related.