Pros and Cons of Using UCaaS Phone Systems
April 7th, 2023 | 4 min. read
By Jordan Pioth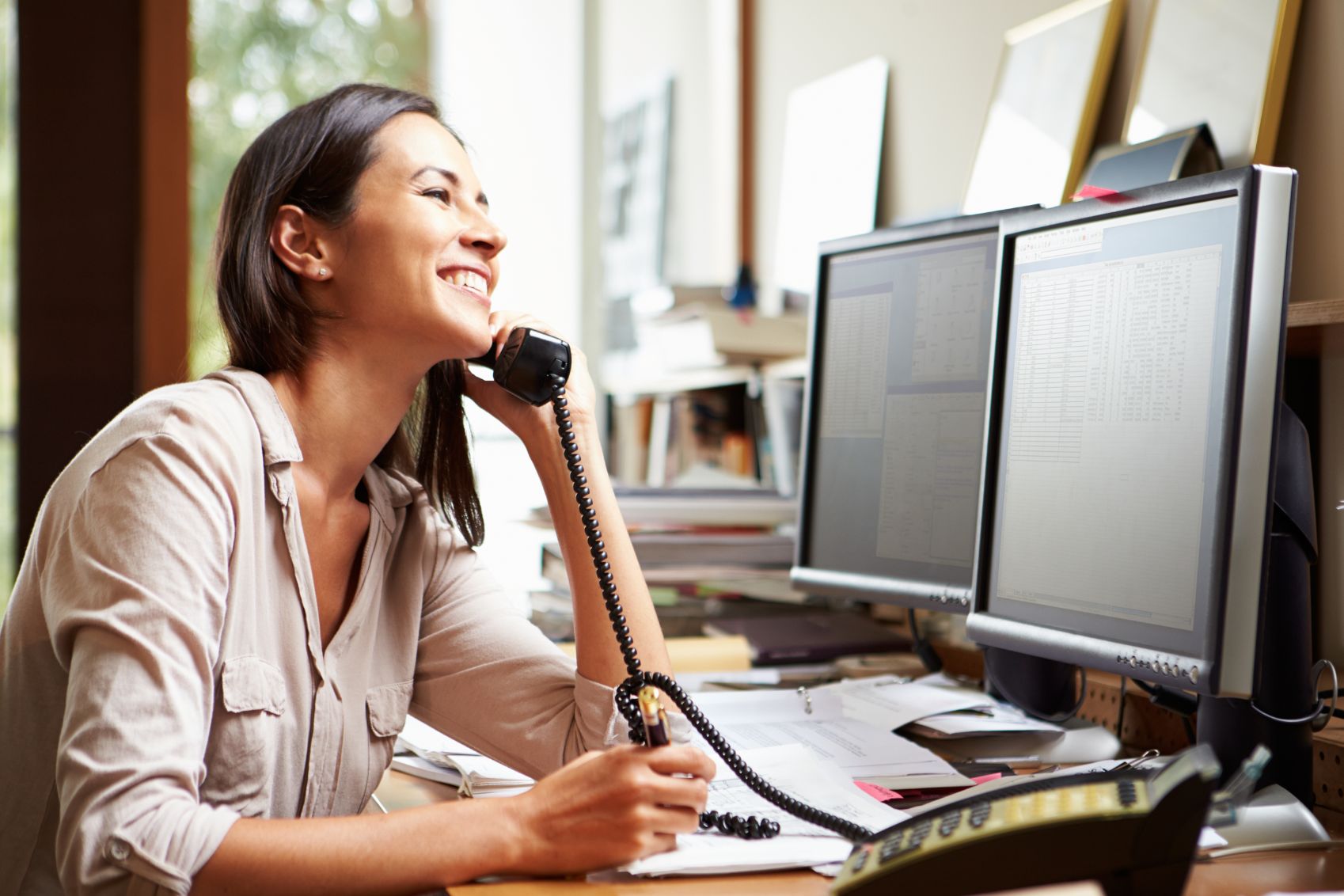 If you are looking for a new phone service, it's important to select the right one for your organization.
Understanding all of the alternatives will allow you to compare and contrast the services so you purchase the one that best meets your needs.
A poor performing phone service can lead to a loss in productivity and efficiency among employees and poor communication with customers.
No one wants to deal with a poor performing phone service so it is important to find one that is right for your organization.
Coeo has helped thousands of customers with their phone service and knows how important the right phone service is to an organization.
We want to provide you with information on the pros and cons of UCaaS so you can make a well-educated decision on whether it's the right fit for your organization.
By the end of this article, you will know what UCaaS is, its pros, and its cons.
What is UCaaS?
Unified communications as a service (UCaaS) is a cloud-based phone system that provides an all-in-one communications package to users.
In a nutshell, it enables employees to communicate in multiple ways effectively supporting their business.
Unified communication incorporates multiple communication tools such as voice calling, video conferencing, instant messaging (IM), and content sharing into a single, streamlined service to improve user experience and productivity.
While businesses used to have separate devices such as phones, desktops, and laptops that specialized in different tasks, merging these technologies into one platform is part of what makes UCaaS so effective.
Depending on the level of service or the provider you have, UCaaS allows you to experience voice calling, video conferencing, and messaging all in one service.
This makes using these services very efficient while simultaneously giving you a more reliable service.
UCaaS has become very beneficial for many companies transitioning to a remote or hybrid work environment because it enables co-workers to continue communicating with each other and with customers efficiently on one platform.
It has also made it easier for co-workers to communicate with each other while working at branch locations within the same company.
Pros and cons of using UCaaS
There are advantages and disadvantages to having UCaaS as your phone service. Knowing the pros and cons will help you determine if the service is right for your organization.
Pros of using UCaaS
UCaaS brings many benefits to an organization. These benefits include:
Greater flexibility
UCaaS is flexible because it enables you to use multiple services on one platform while allowing you to access the service on just about any device from just about any location with an internet connection.
You can access UCaaS from anywhere making it much easier for remote workers and workers in different branch locations to communicate.
Additionally, this flexibility allows you to take your work and move it to any location.
If your internet goes down at your home or office, you can take your work to a coffee shop and use your phone or laptop application to continue to work securely.
Depending on the provider and service you've selected, you can also download the software on just about any device.
This enables you to use your UCaaS service on your laptop, desktop, or phone providing you with greater flexibility.
Greater scalability
UCaaS solutions are typically highly scalable and can easily incorporate new features as your organization grows. These features can be added on a per-user basis allowing you to only pay for what you need.
Cost
A traditional phone system can be very expensive and can also take months to set up and be ready for use. UCaaS costs less and has faster setup times.
A standard voice service requires a large capital expenditure. With UCaaS, you pay a monthly subscription fee for the service that is managed by the service provider, allowing you to focus on running your business.
With UCaaS, no additional hardware or software is needed to be purchased since it is a cloud-based solution. You can also eliminate the ongoing maintenance costs of traditional PBX systems.
Cons of using UCaaS
While there are many advantages to using UCaaS that can benefit your organization, there may also be some downsides to using the service as well. The cons of using UCaaS include:
Dependence on a strong Internet connection
One of the biggest advantages of UCaaS may also be one of its biggest disadvantages.
While a phone system that is connected to the internet can improve scalability and flexibility, it can also shut down a business when there is no reliable internet.
If you are on a call with a co-worker or customer and your internet goes down or breaks up, chances are your call will break up or drop as well.
Whether you are in an office, working from home, or at a coffee shop, if you have a poor internet connection, you may not be able to use your phone service.
Poor vendor support
Another disadvantage of UCaaS is poor vendor support. Because UCaaS can only perform as good as the vendor it is supported by, if your vendor has poor support for its UCaaS service, you may have a poor experience using UCaaS.
If you would like to know more about UCaaS, check out our UCaaS Buyer's Guide for more information:
Next steps to purchasing a new phone service
Now you know what UCaaS is, what the pros are, and what the cons of the service are.
If you are looking for a new phone service, it is important to gather information about all of the different options available on the market.
Learning the pros and cons of UCaaS will allow you to make the best purchase decision on the service and if it is right for your organization.
This will help you make a decision and upgrade your phone service to have a better-performing service.
Coeo has helped thousands of customers improve their phone systems and knows how important reliable phone service is to an organization.
We want to provide you with information on the pros and cons of UCaaS so you know if it is a good fit for your organization.
If you would like to speak with our team to learn more about UCaaS or ask any questions you may have you can schedule an appointment.
Now you know the pros and cons of using a UCaaS phone system. Read this article to learn the factors that affect the cost of UCaaS:
When he's not creating content for Coeo, Jordan loves to watch sports, hang out with friends and family, and anything sneaker-related.