6 Ways to Prevent a Cyberattack
July 21st, 2023 | 4 min. read
By Jordan Pioth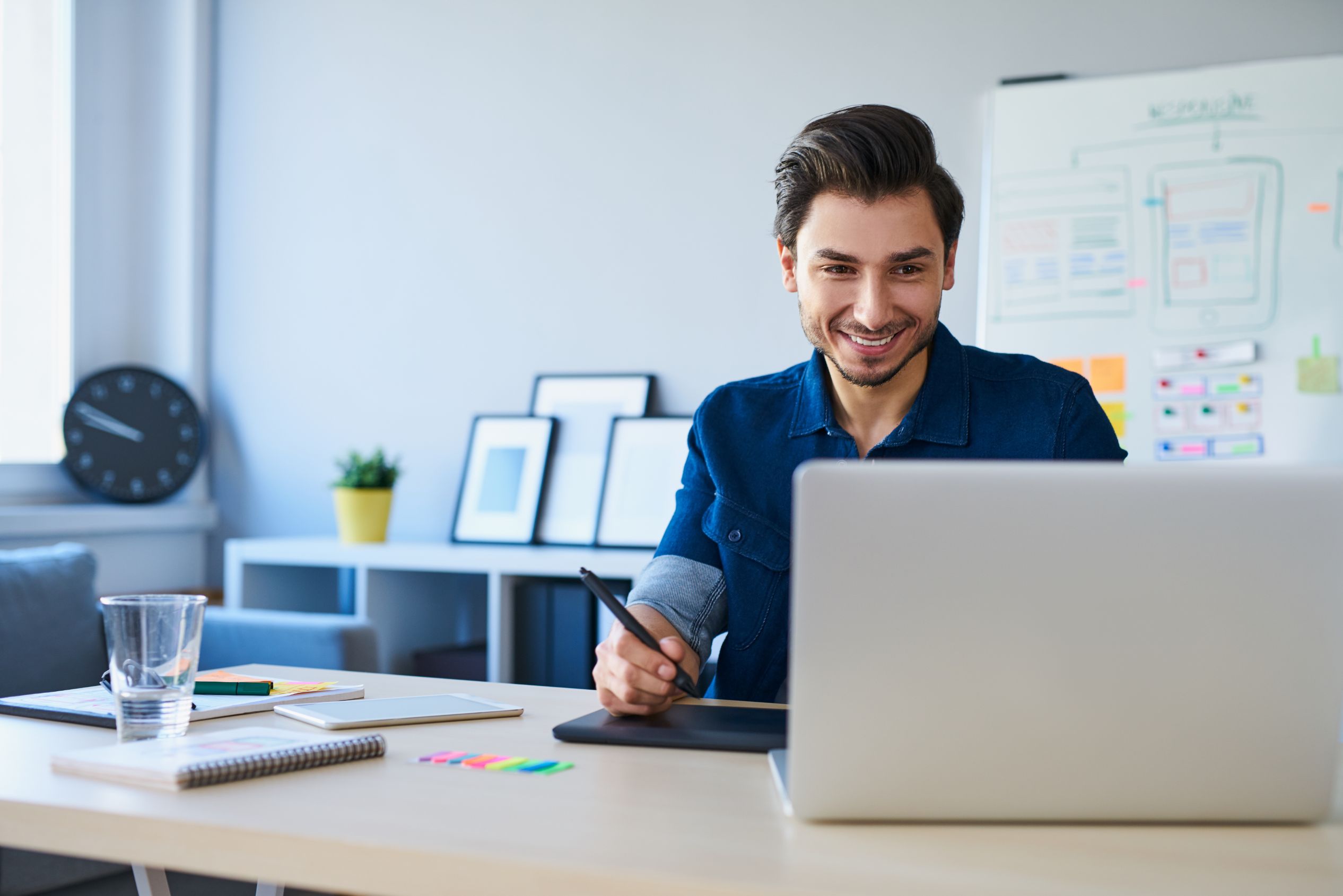 If your organization has a vulnerable network, you may fall victim to a cyberattack.
Understanding the ways to prevent a cyberattack will enable your organization to operate its business safely and without the risks and costs that adversely affect so many entities.
A single cyberattack can cost an organization hundreds of thousands if not millions of dollars to restore your network.
If you are not prepared to prevent a cyberattack, your organization may incur these types of expenses if your network is attacked.
Coeo knows how important network security is and has helped thousands of organizations prevent cyberattacks.
We want you to understand the ways to prevent these so you can secure your network from malicious sources and cyberattacks.
By the end of this article, you will know what a cyberattack is and six ways to prevent a cyberattack.
What is a cyberattack?
A cyberattack is a malicious attack by an individual or an organization intended to steal information or data from another individual or organization.
The attacker typically seeks some type of monetary or financial benefit from the attack.
Most attackers are looking for ransom as a result of the attack. 53 percent of cyberattacks result in damages of $500,000 or more.
Cyberattacks happen very frequently with thousands of them occurring each day. Because of the high volume of attacks occurring daily, it is important your organization improve its network security to avoid them.
6 ways to avoid a cyberattack
Because of the many different types of cyberattacks, there are various ways to avoid them since each attack is different. Some of the ways your organization can prevent a cyberattack include:
● Use strong passwords
Without strong passwords, hackers are much more likely to break into your network and steal data.
It is important that you and your employees use strong passwords that are unique, long, and contain numbers and symbols that are not easy to guess.
The easier a password is to guess, the more likely your organization will be a victim of a cyberattack. It is also important to keep your passwords unique across all platforms.
If your network is penetrated on one platform, chances are the same password will be attempted on other platforms.
It is important to use different passwords for every platform so you can avoid other platforms being hacked with that same password.
Additionally, you should change your passwords at least annually to make sure your passwords remain secure.
● Use two-factor authentication
Not all platforms and applications use two-factor authentication but it is beneficial to use it wherever possible.
Two-factor authentication adds an additional layer of security to ensure it is the person associated with the password who is logging into that account.
An example of this would be verifying or typing in a code sent to your phone in addition to logging in using your username and password.
This ensures each login attempt is the verified user thus preventing a cyberattack.
● Update software and hardware
Another way to avoid a cyberattack is to continuously update your software and devices whenever updates are available.
This will not only fix software bugs but will also give you the most up-to-date security software.
● Avoid falling for phishing attempts
Unsolicited emails, phone calls, or messages may trick employees into providing information or data that ultimately leads to a cyberattack.
Some phishing attempts look like they were sent from an internal email address but a reply to that message will go directly to the hacker.
Educate your team to avoid clicking on links from suspicious email addresses even if the sender's name on that email is a person you're familiar with.
● Perform regular data backups
If your organization regularly backs up its data, it will likely result in greater security. Backing up data happens when you create copies of your data regularly.
While regularly backing up your data won't necessarily prevent a cyberattack from happening, it will enable you to recover your data if a cyberattack were to occur.
● Implement network security solutions
One of the more important ways to prevent a cyberattack is to implement a network security solution. There are many network security solutions you can implement into your network including:
● SD-WAN
SD-WAN is an overlay network built on top of underlying network connections, whether over fiber, LTE, or broadband.
SD-WAN provides traffic encryption, micro-segmentation, and threat intelligence as just a few of the ways an SD-WAN solution improves network security.
If you would like to learn more about SD-WAN, you can check out our SD-WAN Buyer's Guide:
● SASE
SASE is a complementary solution to SD-WAN that provides a greater focus on security.
It is a cybersecurity product that combines a WAN or wide area network and a security system into one cloud-based solution.
SASE is installed directly on devices instead of on the network to improve the security outside of the office allowing for better network security for remote workers.
● Zero Trust Network Area
ZTNA is a security method that requires verification from any user looking to access resources on a network.
This method fixes some of the shortcomings of the perimeter-based network security model that tools such as firewalls use.
With ZTNA, there is no trusted network because it takes the approach that all networks are untrusted.
● Demilitarized Zone
A DMZ network is a sub-network that contains and exposes an organization's services and information to a larger public network.
A DMZ adds additional security outside of your private network to protect you when using a public network. The demilitarized zone in war is a neutral zone that forbids military actions within a specific area.
Similarly, a network DMZ is not part of your private network or the public internet so it is a neutral zone that is still seen as secure.
This allows you to send data and other information through this zone to the public internet or other private networks outside of your own without having to worry about it being compromised.
Next steps to avoid a cyberattack
Now you know what a cyberattack is and six ways to avoid them. This will help your organization improve security and lower your chances of becoming a victim of a cyberattack.
No one wants to be a victim of a cyberattack and pay hundreds of thousands if not millions of dollars to repair your network.
If you understand the ways to avoid a cyberattack, you will be less likely to experience the consequences of one.
Coeo has improved the network security of thousands of customers to avoid cyberattacks and knows how important reliable network security is to an organization.
We want you to understand the ways you can avoid a cyberattack so you can lessen the chances of being a victim of one.
If you would like to speak with our team to learn more about network security or ask any questions you may have you can schedule an appointment.
Read these articles below to learn more about network security:
When he's not creating content for Coeo, Jordan loves to watch sports, hang out with friends and family, and anything sneaker-related.