Top Challenges SD-WAN Solves for Your Organization
April 21st, 2023 | 4 min. read
By Jordan Pioth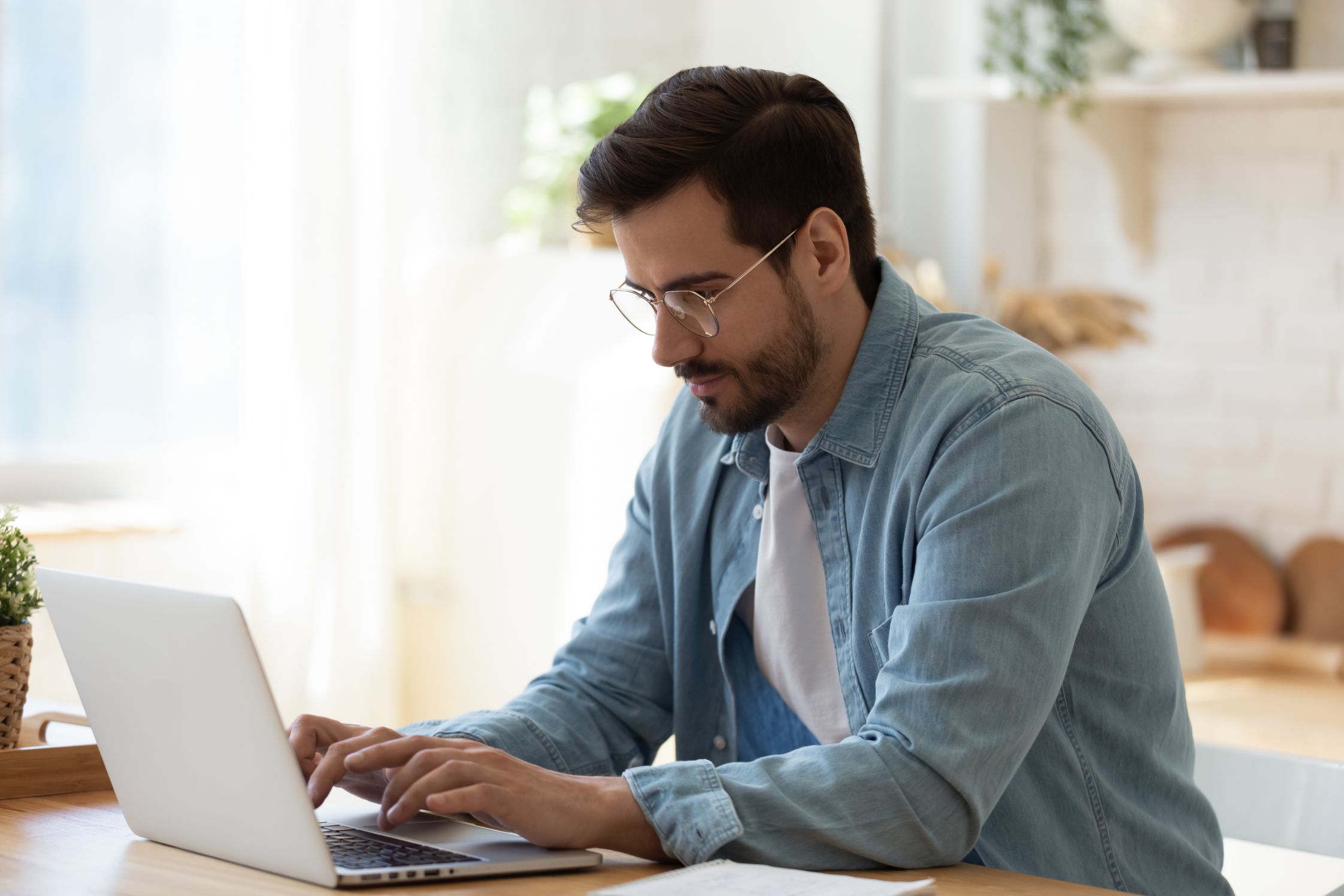 If you are unfamiliar with SD-WAN, you may not understand the challenges it can solve for your organization.
Without knowing the challenges SD-WAN solves, you may not know how SD-WAN can help your organization be more productive and conduct business more efficiently.
Organizations face many communication challenges. Learning how SD-WAN solves these challenges will allow you to determine if it is a good fit for your organization and can help your organization with its own challenges.
Coeo has helped thousands of organizations with their network challenges by delivering SD-WAN solutions.
We want to educate you on the challenges SD-WAN can solve so you can determine if an SD-WAN solution is a good fit for your organization.
By the end of this article, you will know what SD-WAN is and the challenges it solves.
What is SD-WAN?
Software Defined Wide-Area-Network (SD-WAN), is an overlay network that is built on top of underlying network connections. These connections can be delivered over fiber, LTE, or broadband.
The solution is carrier agnostic meaning it doesn't matter who your internet provider is; it can be leveraged using any number of underlying providers.
SD-WAN is applied as a software network of SD-WAN appliances, connected by encrypted tunnels.
Because these tunnels are encrypted, it ensures that data being sent and received over these tunnels is always secure.
SD-WAN appliances continuously monitor the availability and performance of each network service and choose the most efficient and secure network to send data over.
This allows your data to be received or sent as quickly and as securely as possible.
Top challenges SD-WAN solves
SD-WAN can provide many benefits for organizations and is a tool any organization can use to improve their network. The top challenges SD-WAN can solve for your organization include:
High network infrastructure costs
SD-WAN allows organizations to significantly reduce bandwidth costs. SD-WAN leverages internet connections which reduces the reliance on expensive MPLS circuits resulting in a more cost-effective solution.
In addition, older forms of WAN connectivity typically require more hardware than SD-WAN.
Since there is minimal hardware required for an SD-WAN solution, it is more cost-efficient because you will not have to pay for additional hardware to be installed.
The hardware of older, out-of-date solutions also requires ongoing maintenance from time to time that an SD-WAN solution otherwise does not need.
The cost to repair the hardware of an older WAN solution is typically expensive because of the scarcity of replacement parts available in the market for an older service.
No control over your network
One of the most frustrating challenges of an organization's network is the lack of control. With SD-WAN, your organization can have visibility and control over your network so you can optimize your network performance.
SD-WAN provides you with application-level visibility enabling you to control traffic by directing it over the best network based on the data and application requirements.
This allows you to prioritize certain traffic over others so you can send out the most important data over the most reliable high-performing network.
Poor network security
Network security is one of the most important aspects of an organization's network infrastructure.
In today's age of technology, network security is essential with cyberattacks costing companies hundreds of thousands and even millions of dollars.
With an SD-WAN solution, your network will be secure because of features like end-to-end encryption, firewall protection, and intrusion data protection systems.
These features will ensure data being sent and received is constantly secure.
Inability to scale
Another challenge that can be solved with an SD-WAN solution is the inability to scale your network infrastructure.
SD-WAN allows for easier and quicker deployment of new sites and applications since it offers a simpler network.
This enables you to connect all of your branch offices to each other and add new facilities to the network your growing organization continues to scale up.
Poor network connectivity
If your network is struggling with poor connectivity issues, it can be hard for your employees and organization to be productive and efficient.
With SD-WAN your network connectivity can be much more reliable because it resides in the cloud.
An SD-WAN network allows your organization to connect remote workers and their devices through cloud applications.
In addition to a more reliable network, SD-WAN also ensures better application performance. With quality-of-service controls, SD-WAN ensures high performance of critical applications on the network.
Network downtime
Another challenge SD-WAN solves is network downtime. Network downtime can severely hurt organizations in any industry and is especially problematic for certain industries like healthcare.
Network downtime is the inability to access part or all of a network due to the failure of a system, application, or entire network of a company.
Most organizations rely on network connectivity and a strong internet connection to be productive.
The average cost of a single hour of network downtime is roughly $300,000 in lost revenue, productivity, and remediation costs.
Not only can network downtime result in loss of revenue or productivity, but it can also tarnish a company's reputation.
Click the link below to use this free tool to learn how you stack up against your peers and learn how to stop poor network performance, reduce outages, and learn best practices for maintaining a resilient network.

Next steps to purchasing an SD-WAN solution
Now you know what SD-WAN is and the challenges it solves. This will help you make a better-educated decision on whether an SD-WAN solution is the best fit for your organization.
No one wants to experience network challenges that make work production and efficiency more difficult.
SD-WAN can solve these fears, worries, and problems and can create a more reliable and secure network environment so you don't have to worry.
Coeo has delivered thousands of SD-WAN solutions to customers and knows how important a reliable and secure network is to an organization.
We want to make sure you know the challenges SD-WAN can solve for your organization so you can determine if it is a good fit for your network.
If you would like to speak with our team to learn more about SD-WAN or network connectivity challenges or ask any questions you may have you can schedule an appointment.
Knowing you have a problem is the first step to solving an issue. Take our free Network Assessment to learn how your network compares to industry standards and learn best practice mitigation strategies:

When he's not creating content for Coeo, Jordan loves to watch sports, hang out with friends and family, and anything sneaker-related.