Factors That Affect the Implementation Process of Coeo's UCaaS Service
August 24th, 2022 | 5 min. read
By Jordan Pioth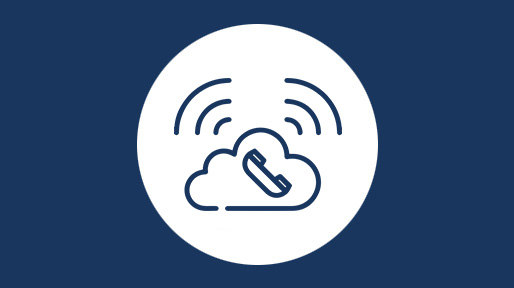 If you don't know the factors that affect the cost or timeline of the implementation process for Coeo's UCaaS service, you could be unprepared if you choose to purchase Coeo's UCaaS service.
It's also good to know these factors in general so you know what you're getting yourself into before purchasing.
Are you considering or have already purchased Coeo's UCaaS service and want to know the process after buying?
Coeo sells tons of UCaaS services and it is one of our top products. We take pride in giving you full transparency and providing all the information you need about all things Coeo, Coeo products, and telecommunications.
By the end of this article, you will know the factors that affect the implementation process of Coeo's UCaaS service so you can better prepare your company and know what you're getting yourself and your company into when purchasing Coeo's UCaaS.
In this article, we will talk about what UCaaS is as well the pricing and timing factors when it comes to Coeo's UCaaS.
This will help you prepare your organization and gather all of the information you need to make an accurate quote on pricing and timing.
What is UCaaS?
Unified Communication as a Service or UCaaS makes remote work easier by allowing you to connect to your team via numerous different communications tools from anywhere on one platform.
With the remote work environment, services like UCaaS have been more needed today.
UCaaS is a service that provides communication tools such as messaging and voicemail, as well as audio, video, and web conferencing all into one platform.
This helps you and your team to communicate more efficiently because all of these tools can be accessed from one application.
An example of a UCaaS service would be something like Zoom or Microsoft Teams. Coeo offers its own business UCaaS service in the form of Max UC.
Max UC is software offered by us at Coeo that gives you all of the same properties that something like Zoom or Microsoft Teams offers.
UCaaS is different than most services in the way that it provides many different communication tools into one platform whereas other services usually only host one communication channel.
This solution provides a turn-key Business Cloud Phone System including Call Center Solutions.
UCaaS can be accessed from just about any device with a mobile and desktop application. This allows for more flexibility and better accessibility allowing for an easier work environment.
Factors that go into the price and timeline of implementing UCaaS
Before purchasing a product, no matter what it is, knowing the price and time it takes to implement a product is one of the first pieces of information a buyer looks for.
However, when it comes to a service like UCaaS, there isn't a flat-out answer that can be given when it comes to the price or how long it will take to implement the software and set up the devices included.
Instead, there are a few factors that will determine the cost and timeline of the service including, the devices included in the service, the support and service, as well as the service you choose.
Devices
There are many different devices that you can get for your UCaaS service that will affect the cost. You can purchase anything from desk phones to conference phones and expansion modules.
Of course, depending on how many phones and what phones you order will determine if your cost will be cheaper or more costly. You could also use your old phones if they match our service.
Most Polycom phones match our software and can be used with our solution. Additionally, if your company doesn't need desk phones, you can just use your employee's mobile phones and laptops.
Support and service
When it comes to implementing UCaaS and the devices you want with it, the equipment that you order will be sent to your location to plug in.
The equipment and software is easy to set up and comes with directions but a technician can come out to your location to implement devices and set up the software for an extra charge if needed.
Depending on how far you are away from our Chicago or Denver locations, will determine how much it will cost and how long it will take for a technician to set up your devices.
User Features
When it comes to UCaaS, it is very customizable and can be catered to the needs of you as the customer.
There are many features that you can have on your UCaaS platform some of which include voicemail, a chat feature, and video calling.
These UCaaS features can be grouped into 3 different seats: basic, standard, and premium.
Basic seat
The basic seat integrates all of your different calling features including caller ID, speed dial, and automatic recall. These features and more come in a basic package starting at roughly $18 per month.
Standard seat
The standard seat features a shared line appearance, voicemail, and do not disturb as well as other features for around $22 per month.
Premium seat
The premium seat allows you to have access to mobile apps allowing you to download on your mobile devices and laptops. Additionally, this plan offers video chat, web conferencing, and more for $28 per month.
Aside from the factors that determine the price and timing of the implementation, there are also some factors that go into how we implement the service such as the different rules and requirements.
Call routing business rules
In order for Coeo to successfully be able to implement its UCaaS service, the customer is going to need to identify phone system needs such as call center requirements, ACD queues, and routing of phone and Toll-free numbers.
Call center requirements
The key to preparing for Coeo's UCaaS implementation is to follow the best practices. The network best practices we have lets customers know what has to be allowed to pass through their firewall on their network.
All of UCaaS is based on navigating the internet to get to the cloud so if your firewall is blocking calls, this would be a problem.
ACD queues
ACD or Automatic Call Distribution queues hold and distribute incoming calls efficiently among a group of employees or call representatives.
This allows for multiple callers to call at the same time and wait in a "waiting room."
If you have ever called a business and heard an automated voice saying something along the lines of "Your call is important to us, please hold for the next available representative," followed by music, this is an example of an ACD queue.
Routing of phone numbers
Routing phone numbers such as 1-800 and DID can be important to do if that is something your company may be interested in.
Businesses use toll-free 1-800 numbers for their customers to call them without paying any call charges.
DID or Direct Inward Dialing are local numbers that forward inbound calls to a business line. DID numbers use local numbers so potential customers are more likely to pick it up.
Next steps after learning about Coeo's UCaaS
After learning about Coeo's UCaaS service and the factors that go into the timeline and cost of the service, you will be better prepared when it comes to setting up a sales appointment down the road.
Now that you know all of the factors that go into the timeline and cost of Coeo's UCaaS service, you can better prepare yourself and your company for accurate numbers regarding cost and timeline for installation.
To prepare yourself, you should figure out all of the equipment your company needs as well as if you need to have a technician come out to your site to set up equipment.
Here at Coeo, we sell countless UCaaS services and it is one of our top products today.
We pride ourselves on being transparent with our future and current customers and giving you all of the information you need about all things Coeo and telecommunications-related.
If you would like to speak with our team to learn more about the implementation process of Coeo's UCaaS service or ask any questions you may have you can schedule an appointment.
Now you know the factors that affect the implementation process of Coeo's UCaaS. Read our Buyer's Guide to learn more about UCaaS:
When he's not creating content for Coeo, Jordan loves to watch sports, hang out with friends and family, and anything sneaker-related.