5 Problems with Not Aligning Telecom with Your Workforce Objectives
April 12th, 2023 | 3 min. read
By Jordan Pioth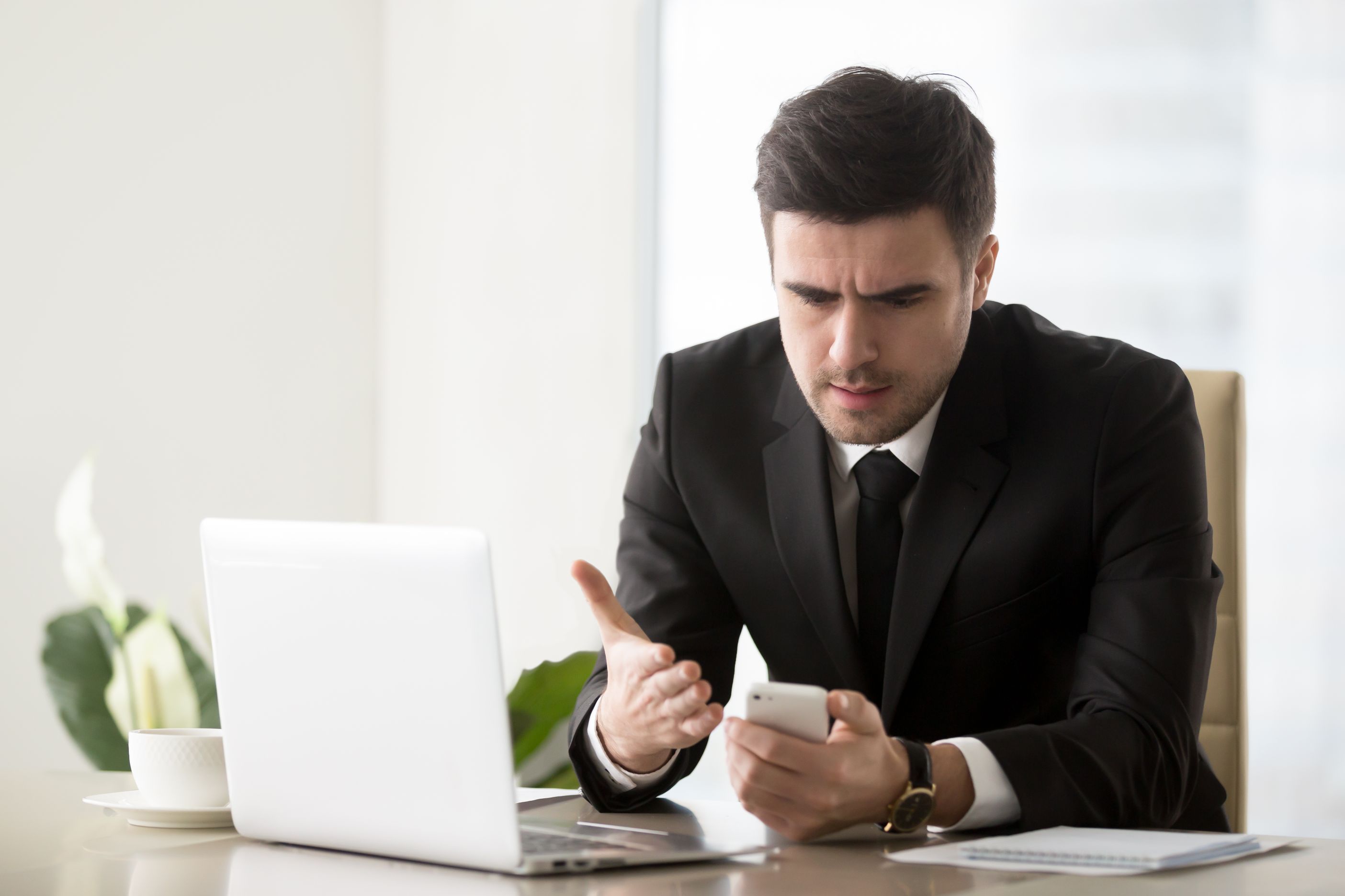 If you do not align your telecommunications strategy with your organization's workforce objectives, then your organization could struggle with communication issues.
No one wants to have poor communication between employees, suppliers, and customers.
Poor communication across an organization can result in reduced production or poor external communication that can result in lost customers and lost revenue.
Coeo has helped thousands of organizations with their telecommunication issues and knows how important good communication is to an organization.
We want to make sure you have all the information on the problems that can arise with poor communication so you can avoid these issues and improve communication across the workplace.
By the end of this article, you will know what telecommunications is and the five problems that can arise if telecommunications is not aligned properly with workforce culture.
What is telecommunications?
Telecommunications or telecom is a broad term that includes the secure exchange of information electronically across various devices in separate locations. Telecommunications includes both voice and data communication.
Technologies such as wired phones and mobile devices like cell phones, satellites, television, and radio broadcasts are all part of telecommunications.
Telecommunications is operated by a circuit that allows data to be sent and received electronically. A telecommunications circuit consists of two stations that are both equipped with a transmitter and a receiver.
These stations typically include a data center staffed by the managed service provider that provides the circuit, and the customer's main office and branch offices the circuits are designed for.
A transceiver is a device created by combining a transmitter and a receiver that is capable of sending and receiving data electronically. A transmission medium is also needed within the circuit to use as the path that data is sent through.
The transmission medium can be applied as a variety of different connection types including copper wire or optical fiber.
The different connection types that are available vary by data speeds and reliability with fiber being one of the strongest transmission mediums.
5 Problems with not aligning telecommunications with your workforce objectives
If your organization fails to prioritize all aspects of your telecommunications approach and does not properly align telecom capabilities with your workforce objectives, there could be major consequences that could negatively affect your organization. Some of these problems include:
Poor communication
Of course, the main problem with not aligning telecommunication strategy to your workforce is overall poor communication. Excellent communication is critical to business success.
Poor communication can lead to major consequences for organizations such as poor productivity and lost customers and revenue.
Poor productivity and efficiency
Without proper communication across an organization, there will be poor productivity and efficiency among employees.
If an organization is dealing with a poor telecom environment, tasks may not be communicated efficiently among employees which will result in poor productivity.
Poor collaboration
Without the proper alignment of a telecommunications structure, your organization may have poor collaboration as a result.
Without proper communication, it can be hard to collaborate with other employees on projects that need to be accomplished.
As a result, this can lead to poor productivity. If your employees are not communicating efficiently on a project they are working on, it will impact both the quality and the efficiency of the work.
Lag in communication technology
Another problem with not aligning telecommunications with your workforce is the likelihood that you'll fail to utilize newer, more appropriate telecommunication solutions.
If your organization is not prioritizing the most appropriate telecommunication solutions, your employees may be using out-of-date and poor-performing technology.
This can result in misinformation if your employees are trying to communicate about a project and experience call breakups or drops on a phone call or a message sent via email or instant message that is never received.
Poor customer service
Maybe the most important challenge with a poor telecom environment is the impact it can have on the organization's customer service. This issue is often driven by poor alignment between the telecom solution and workforce objectives.
Your organization's customers should be your main priority as they are more times than not the reason your business fails or is successful. If you provide poor customer service you will lose customers resulting in lost revenue.
Not only will poor customer service negatively impact your organization's revenue but it can also damage its reputation. Today's world is more public than ever.
Almost everything can be found online using search engines such as Google or social media. That means whatever is said about your organization, good or bad, can be found on the internet.
If your organization has poor customer service, your brand's name can be tarnished for the rest of its existence. It is important to prioritize your customers to ensure your organization keeps them happy and it starts with good communication with customers.
Next steps to improve communication in your organization
Now you know what telecommunications is and the five problems that can arise if your organization does not align telecommunications with your workforce objectives.
Knowing these problems will allow you to determine if your organization needs improvement with its communication tools.
Your organization may not prioritize telecommunications as an integral driver of business success.
As a result, what you may be doing is creating communication problems for your organization, employees, and customers unintentionally as a result.
Knowing the problems that can arise when you do not align telecommunications with your work objectives will help you determine if you need to improve your organization's communication technology.
Coeo has helped thousands of customers improve their communications. We know how important healthy communication is for an organization and want to give you information on the problems of poor communication so you can determine if your organization needs to invest in better telecommunication tools.
If you would like to speak with our team about communications solutions or ask any questions you may have you can schedule an appointment.
Read these articles below to learn more about communication tools and solutions and which one is best for your organization:
When he's not creating content for Coeo, Jordan loves to watch sports, hang out with friends and family, and anything sneaker-related.