The Benefits of Partnering With Coeo as a Telecom Provider
August 16th, 2023 | 3 min. read
By Jordan Pioth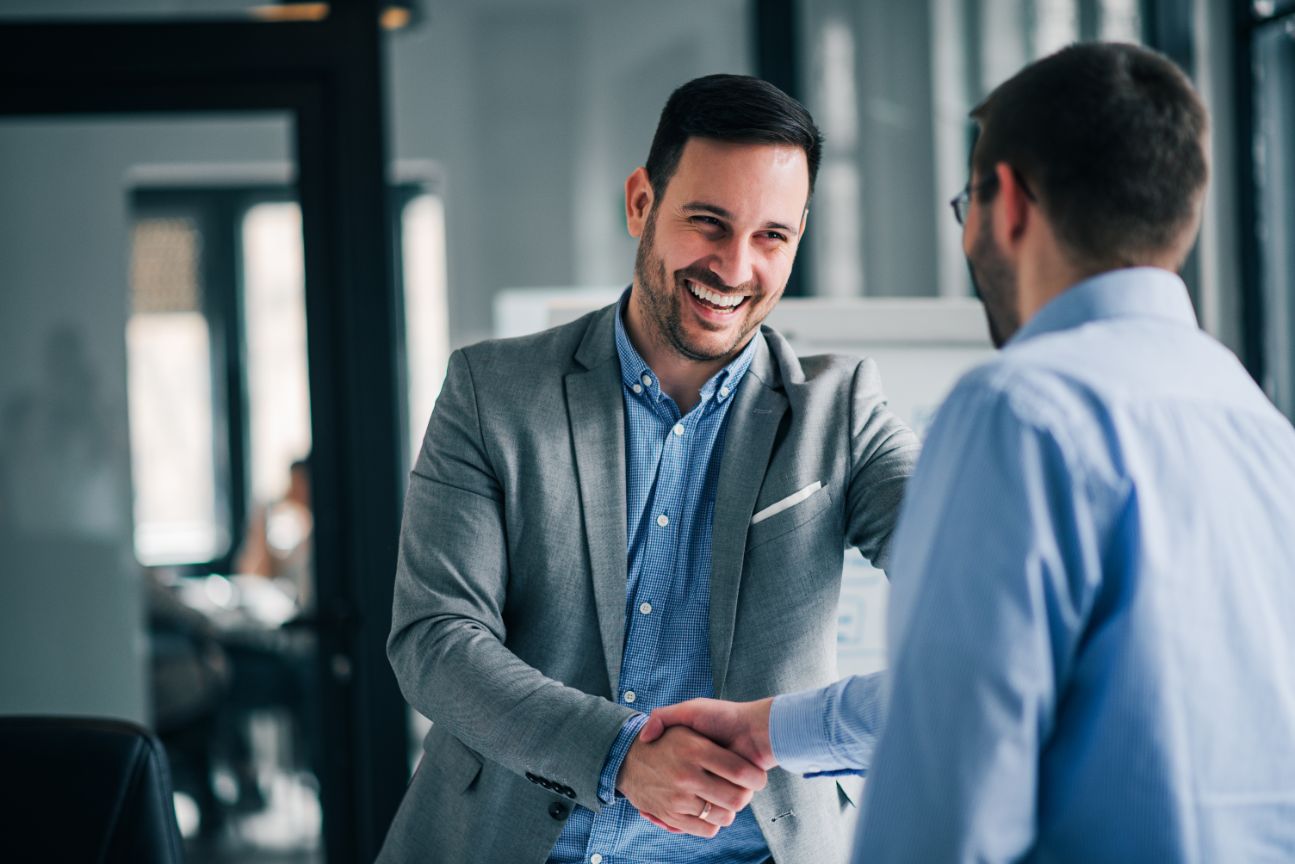 If you or your agency are looking for an improved telecom solution for your customers, there are many options to evaluate to determine the right provider for your needs.
When choosing a provider for your customer, it's critical that the organization you select has the best solution, competitive pricing, and great customer support.
Without these attributes, your recommendation may not meet the needs of your customer and may not reflect well on your organization.
Coeo knows how important a reliable relationship is to our channel partners and has worked with hundreds of agents to provide the right solutions for their customers.
We want you to know how Coeo can help your organization improve customer relationships and increase revenue.
By the end of this article, you will know the benefits of partnering with Coeo as your telecom solutions provider and whether recommending Coeo is a great choice for your organization.
Benefits of recommending Coeo as your telecom provider
There are many reasons why partnering with Coeo can benefit your organization as well as your customers. Some of these benefits include:
Flexibility
Coeo is much more flexible than many providers in the market. Coeo works with many different underlying carriers such as Microsoft allowing you to choose the carrier that is the best fit for your customers.
Our broader array of solutions and carriers makes Coeo more flexible than many providers that only deliver and manage their own products and services.
Coeo provides and supports the service
Coeo provides the service for your organization no matter who the underlying carrier is.
For example, if you are using AT&T through Coeo, Coeo is responsible for all customer service so you would communicate any issues or problems through Coeo, not AT&T.
This will help your organization resolve any issues faster since Coeo provides industry-leading customer service.
This allows your organization and your customers to address any challenges faster since Coeo prides itself on its customer service allowing your organization and your customers to fix any problems as quickly as possible.
Coeo is also responsible for the billing and support of the service allowing you to consolidate providers if you were to migrate your current solutions or replace your current solutions with Coeo.
Many organizations deal with multiple vendors and providers at the same time in order to build the best solution for their organization.
If you choose to partner with Coeo the only time the underlying provider or providers need to be involved is when there are infrastructure issues. If fiber needs to be installed, for example, the underlying carrier would be responsible for this.
Having Coeo provide and support all of your customer's solutions allows them to select best-in-class providers and makes communicating with a single point of contact much easier.
Competitive pricing
Larger providers typically have set pricing with little to no flexibility for entities that do not purchase solutions in large quantities.
On the other hand, Coeo works with many larger providers and is able to negotiate pricing based on our entire book of business.
Therefore, because we purchase solutions based on large volumes, we're able to pass these savings on to your customers.
Makes changes to products and services when necessary
Coeo knows how important it is to an agent for Coeo to deliver high-quality solutions to our mutual customers.
For this reason, we are always listening to the feedback partners provide and, based on this feedback, evolve our solutions to best meet our customers' needs.
Is partnering with Coeo a good fit for your organization?
Coeo has partnered with many agents to help maximize the relationship between the partner and its customers.
However, the value that Coeo provides will be more beneficial to some agents and their customers than others.
If your organization is looking to improve communication and network connectivity for your customers, you may want to consider partnering with Coeo. No one wants to pay an organization for poor telecom service.
Partnering with Coeo will ensure your customers receive the most up-to-date technology and will improve the relationship your organization has with its customers.
Additionally, it is beneficial to partner with Coeo if your organization or your customers are looking for improved flexibility from your provider, vendor consolidation, and competitive and flexible pricing.
Alternatively, if your organization is satisfied with your current provider, the transition effort may not be worth changing providers.
Additionally, Coeo is not a household name and is a smaller provider compared to other providers that are corporate-based such as Comcast or AT&T.
Because of this, it may be seen as a risk factor to partner with Coeo and not an already established corporate entity.
However, some larger corporations have poor reputations as well so it is important to research exactly what you want out of a partnership to find the right partner for your organization.
Next steps to partnering with Coeo
Now you know the benefits of partnering with Coeo and if partnering with Coeo is a good fit for your organization.
This will help you determine if working with Coeo will benefit your customer's network and help solidify the relationship with your customers.
No one wants to provide poor telecom service to their customers which hinders relationships and negatively impacts their revenue. Improving telecom solutions will help your organization fix these potential issues.
Coeo knows how important a reliable telecom solution is to an organization.
We want you to know the benefits of partnering with Coeo so you can determine if a relationship with Coeo will help your organization better serve your customers and maximize your success.
If you would like to speak with our team to learn more about partnering with Coeo or ask any questions you may have you can schedule an appointment.
Read these articles below to learn more about Coeo and partnerships:
When he's not creating content for Coeo, Jordan loves to watch sports, hang out with friends and family, and anything sneaker-related.