Signs of a Poor Business Partnership and How to Leave Them
August 7th, 2023 | 4 min. read
By Jordan Pioth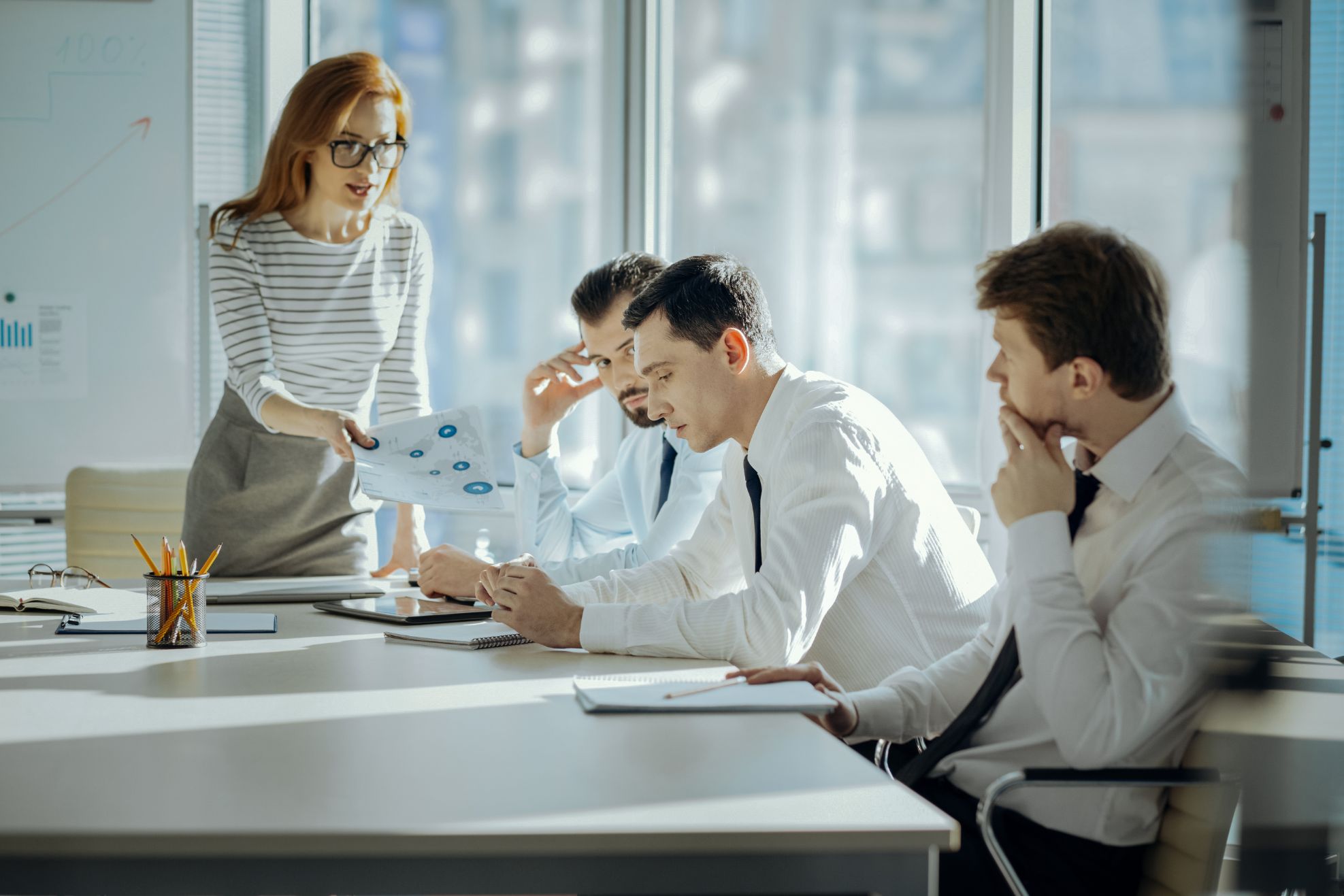 Business partnerships have been a common trend in the business world for many years.
However, business partnerships sometimes fail to deliver the efficiency or leverage that benefits the customer or causes one or both partners to operate less efficiently.
Therefore, it is important to understand the signs of when a business partnership is not delivering its intended results as well.
Partnering with the wrong company can lead to several consequences for both organizations involved and can even ruin the reputation of those companies which can result in negative effects in future business.
Coeo knows how important healthy partnerships are to our business and understands how leveraging partners deliver the best results for our customers.
We want you to know the signs of a bad business partnership and how to leave them so you can understand if your business partnership is unhealthy and if it is necessary to end the partnership.
By the end of this article, you will know the signs of a bad business partnership and how to leave them.
The signs of a bad business partnership
If you choose the wrong business partner for your organization, it can result in several consequences for both organizations. The signs of a bad business partnership include:
Poor communication
One of the worst signs of a bad partnership is poor communication between the two organizations. No matter what kind it is, a partnership relies on strong and reliable communication to be effective and healthy.
If your partnership does not have healthy communication between organizations, there may be a lack of productivity which can take a toll on the relationship between the two companies.
Misaligned visions
If your organization is partnering with another organization, it is essential that both organizations are aligned on the same vision.
If one organization has a different vision of how the partnership should be or how they can operate together, it can hurt the relationship and result in poor productivity.
Inconsistency
Staying consistent should be a priority of almost every organization to achieve business success.
With a partner relationship, organizations must be consistent in their interactions with both their partners and their mutual customers.
If there are inconsistencies between partner organizations, there can be misunderstandings that can lead to a host of problems for the partners and their mutual customers.
These problems lead to productivity and partner relationship challenges.
Inflexibility
When two organizations come together in a partnership, they must be flexible enough to ensure that both parties benefit from the partnership.
Most organizations partner with other organizations as a way to benefit their business.
If the two organizations are inflexible in the way that they work with each other and one or multiple parties don't benefit equally in the partnership, this may be a sign of a poor business relationship.
Mismanagement of money
For organizations in a partnership to have success, they both must generate income that is as much or greater than they would generate absent the partnership.
If one or both organizations are adversely affecting the revenue of their partners, it will negatively impact the partnership. Partnerships that create financial winners and losers typically don't last very long.
How to leave a poor business partnership
If you have determined your business partnership is not meeting your objectives and the issues can't be resolved, you may need to end the partnership and either operate independently or identify a new partner or partners.
In many cases, partnerships have limited contractual obligations and focus mostly on obligations to continue the relationship as it pertains to the mutual customers that the partnership is currently serving.
However, in some cases, there may be contractual language that prevents or makes it more challenging to terminate the relationship early.
If you're in this latter type of contractual commitment, here are some steps to take to move forward and improve the way you serve your customers by identifying new partners that may be better aligned with the way you want to conduct business:
Review the partnership agreement
Before taking any action, it is important to review the partnership agreement to understand when and how you can end your partnership.
As mentioned earlier, in many cases, future obligations will only pertain to the mutual customers that the partnership is serving.
However, if you have a more detailed contract and it still has multiple years left, you may need to negotiate an end to the contract that is mutually beneficial to all partners.
Communicate with the partner organization
After reviewing your contract and understanding the legalities of how and when to get out of a partnership, you should communicate openly with the partner organization to express your organization's decision to end the partnership, and the reasons why.
Consult legal advice
If the partner organization refuses to end the partnership and the situation has become untenable, it may be time to consult legal counsel and take action, if needed.
Legal action may be beneficial to help move the situation along more quickly.
Document the agreement to split
When the decision is made to terminate the partnership, it is important to document the terms of the separation.
If you do not document the separation, there may be no proof that it took place were one party to take legal action in the future.
For this reason, it is important to include as many details as possible that have been agreed on such as asset distribution and financial responsibilities if necessary within the written agreement.
Plan for transition
After the partner separation is agreed upon it is time to prepare for the transition post partnership.
It is essential to document a transition plan that may include redistributing tasks to current employees or other partners or hiring new partners for a smooth handover of responsibilities.
Next steps to a healthy partnership
Now you know the signs of a poor business partnership and how to leave a partnership.
This will help your organization determine if your current business partnership is unhealthy and how to leave the partnership if necessary.
No one wants to have a poor business partnership which could lead to a lack of productivity or efficiency within your organization.
Coeo has partnered with many organizations and knows how important a healthy business partnership is to both organizations involved.
We want you to understand the signs of a bad partnership and how to end it so you know if your current partnership is unhealthy and how your organization can get out of it.
If you would like to speak with our team to learn more about business partners or ask any questions you may have you can schedule an appointment.
Read this article below to learn more about who Coeo partners with:
When he's not creating content for Coeo, Jordan loves to watch sports, hang out with friends and family, and anything sneaker-related.