Cloud Communications for Healthcare: The Advocate Aurora Story
December 23rd, 2022 | 3 min. read
By Jordan Pioth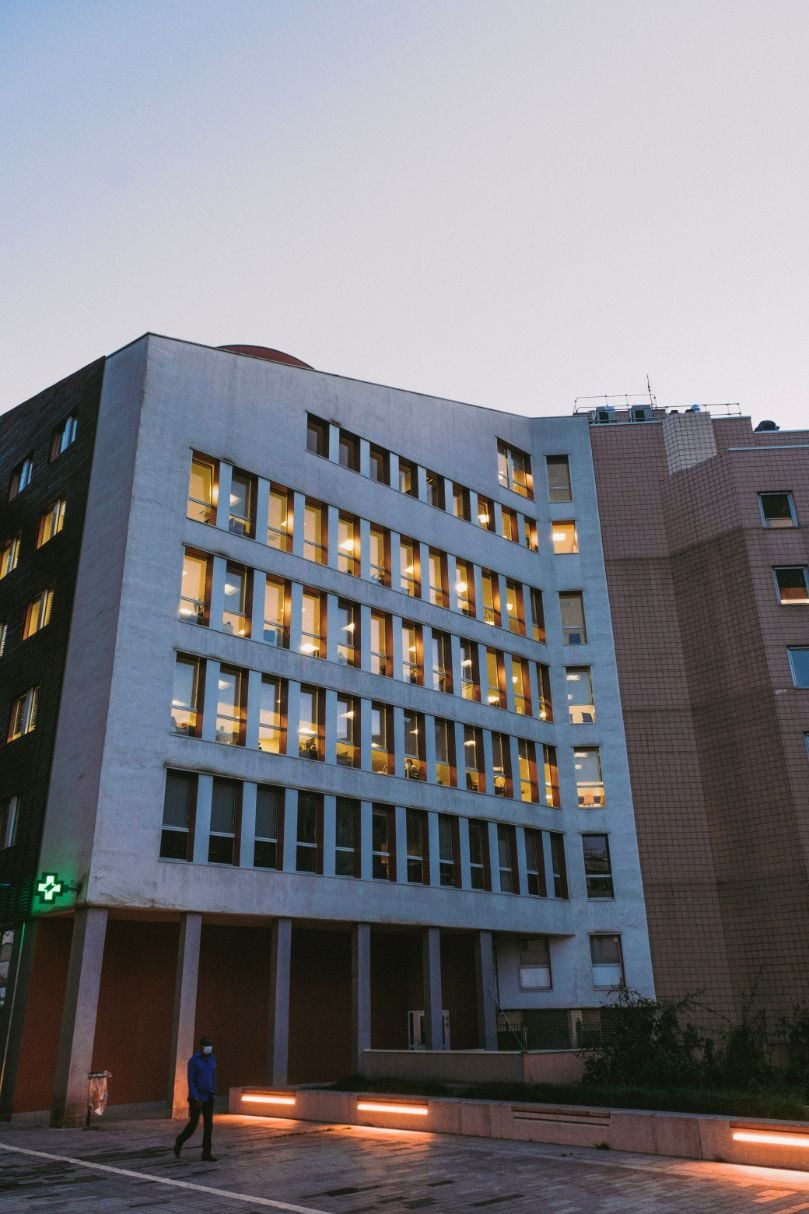 Advocate Aurora Health has been a customer of ours for the past few years and Coeo has been able to improve their network significantly.
Since Advocate is a healthcare organization, they must have reliable technology and a network that performs to the best of its ability.
Healthcare organizations rely on their network for many things and it can be detrimental if the network goes down or is hacked. A downed network can result in poor patient care and even the death of a patient.
In addition to patient health, healthcare organizations have to maintain patient information privacy under HIPAA.
If your network goes down or gets hacked, your healthcare organization could unintentionally release patient information.
This could result in many frustrated patients and your company could be sued for millions of dollars. Your company can also develop a bad reputation following this disaster resulting in even more lost revenue.
Advocate Aurora Health has used cloud communications to improve their network security and connectivity.
By the end of this article, you will know who Advocate is, the challenges they were experiencing that led them to Coeo, and the technology they used to improve their network.
Who is Advocate Aurora Health?
Advocate Aurora Health is a national nonprofit healthcare system located throughout the Midwest with headquarters in Wisconsin and Illinois.
They have 26 hospitals with 500 sites of care employing more than 75,000 workers.
Advocate's Challenges
There were a few challenges Advocate was facing that resulted in their decision to partner with Coeo. These challenges included outdated equipment, the need for better security, and port forwarding issues.
Outdated equipment
Advocate's equipment was severely outdated. Both the hardware and software that Advocate was using were many years old.
With this outdated equipment, it was difficult for Advocate to depend on it as their voice network was constantly going down. Advocate did not have any disaster recovery in place to constantly lose their voice network.
Technology that is outdated is detrimental to any organization. However, in a healthcare setting where the consequences following a network crash are incredibly severe, it is critically important to update technology to avoid these potential issues.
Need for better security
Before becoming a Coeo customer, Advocate had a need for better network security. More specifically, Advocate needed to update security to avoid data leaks and comply with HIPAA.
When Advocate was looking to upgrade their network, one of the first needs that came to light was the need for embedded firewalls.
Port forwarding issues
Part of Advocate's push for updated network software included upgrading their voice network. With voice network upgrades, there's a requirement to port forward numbers from an old carrier to a new one.
Advocate needed to move their phone numbers to an upgraded solution without any downtime.
Having their numbers inaccessible during number port forwarding from one carrier to the next was not an option for their organization.
Technology and solutions used to improve Advocate's network
Once Advocate came to Coeo with the challenges they were experiencing, we were able to provide them with the network solutions that solved these challenges.
The technology and solutions that were used include SIP Trunking and embedded firewalls.
SIP Trunking
One of the solutions that Advocate uses from Coeo, is SIP Trunking SIP Trunking helped Advocate replace outdated equipment and solve their port forwarding issues.
Session Initiation Protocol (SIP) is an application layer protocol that allows you to run your phone system over the internet rather than a traditional phone line.
Trunking serves as the backbone of phone lines used by many users that connect to a telephone network. The main objective of SIP Trunking is to bring a standard PBX phone system to the cloud.
Because Advocate was able to move its standard phone system to the cloud, they were able to upgrade its voice network's quality of service. In addition, SIP Trunking helped Advocate with their port forwarding problem.
Since SIP Trunking allowed Advocate to use their existing phone system by moving it to the cloud, there were no numbers that needed to be ported.
Embedded firewalls
To improve security Coeo implemented embedded firewalls to lock down Advocate's network and help them avoid being a victim of a cyberattack.
An embedded firewall is an endpoint firewall that is implemented on a device.
Embedded firewalls, paired with SBCs implemented into Advocate's network, help to lock down not only the network and protect their data from data leaks and cyberattacks but also their voice network to avoid being a victim of toll fraud.
Next steps to educating yourself on how Coeo can help your business
Now you know who Advocate Aurora Health is, the challenges they were experiencing that led them to Coeo, and the technology they used to improve their network.
This will allow you to see what challenges you may experience and help you figure out solutions to those problems.
No one wants to have a poor-performing network or voice network or be a victim of a cyberattack especially if your organization is in the healthcare industry.
Making sure to update and maintain your network and network security is important to allow for more productivity among your employees and help you avoid paying the cost of a cyberattack.
Coeo knows how important a good network and network security is to an organization.
We want to make sure you have all of the information you need on network performance by providing you with real-world experiences.
If you would like to speak with our team to learn more about cloud communications or ask any questions you may, have you can schedule an appointment.
Now you know the case study on Advocate Health, read this article to learn about cloud communication and if it is the right fit for your organization
When he's not creating content for Coeo, Jordan loves to watch sports, hang out with friends and family, and anything sneaker-related.