Top Session Border Controller Providers in 2023
October 4th, 2023 | 4 min. read
By Jordan Pioth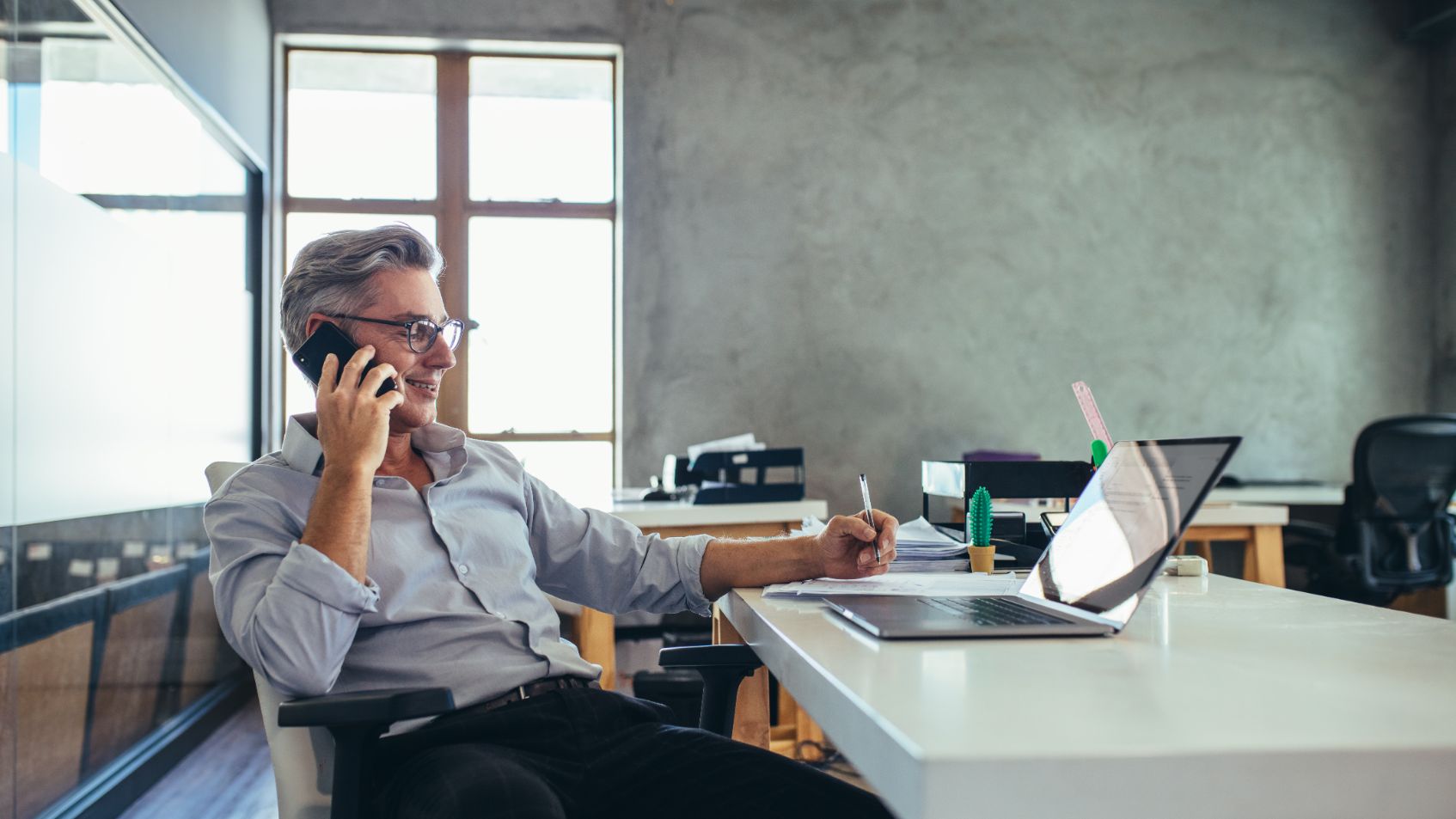 If your organization is experiencing a poor-performing phone solution resulting in poor internal or external communication, you may want to consider the implementation of a session border controller.
A session border controller can improve the performance and security of your phone solution and your organization's communication capabilities.
However, there are many different session border controllers on the market and many providers that you can purchase them from.
If you are not aware of the top five session border controller providers, you may purchase an SBC from an unreliable partner whose product will underperform your expectations for the phone solution you've selected.
Coeo knows how important a reliable phone solution is to an organization and has delivered SBCs to thousands of customers in order to improve their phone solution performance.
We want you to be aware of the top SBC providers on the market so you can determine which one is the best fit for your organization.
By the end of this article, you will know who the top SBC providers are and which one may be the best solution for your organization.
Top Session Border Controller providers
Many different providers offer SBCs. However, it is important to know who the top providers are so you select the one that best meets the needs of your organization.
For clarification, Coeo is not featured on this list. However, we work with a number of the providers listed below. The top SBC providers, listed in no particular order, include:
AudioCodes
AudioCodes was founded in 1993 and provides advanced communication software as well as telecommunication products and services to organizations, enterprises, and service providers.
They are based out of Israel and have many international branch offices.
AudioCodes SBCs provide easy integration and can provide great security to your VoIP or Microsoft Teams solutions allowing your organization to avoid toll fraud attacks that can cost your organization thousands of dollars.
However, AudioCodes is a more expensive option than most other providers.
Additionally, the AudioCodes interface is outdated compared to many other providers and there are hardware port limitations on product lines.
Cisco
Cisco is a digital communications technology corporation founded in 1984 and headquartered in San Jose, California, They are one of the largest technology companies in the world with over 83,000 employees.
Cisco offers multiple SBCs and their appliances and software solutions allow you to provide access to a host of communications and networking tools.
With different SBC offerings, Cisco's CUBE SBC can scale up to 64,000 sessions. This can be a good fit for larger organizations that receive a lot of call volume.
Since Cisco offers a variety of different SBCs that customers can choose from, they provide greater flexibility enabling your organization to choose the right one for your organization.
Avaya
Avaya was spun off from Lucent in 2000 to become its own company which was spun off from AT&T in 1995 and is currently headquartered in New Jersey.
Avaya provided cloud communication and collaboration platforms such as UCaaS and contact center solutions.
Avaya's SBCs include standard security features and are also certified for use with a range of UCaaS solutions in addition to SIP Trunking making it more flexible for organizations looking to secure and improve the performance of their UCaaS solution.
Ribbon Communications
Ribbon Communications was formed in 2017 as a result of a merger between Sonus Networks and Genband. They are headquartered in Plano, Texas.
Ribbon makes software and optical networking solutions for providers and enterprises and is a strategic partner of Coeo. Coeo provides and manages Ribbon products and services to thousands of organizations.
Ribbon produces many different types of SBCs for providers and enterprises to choose from making them very capable of delivering the most appropriate solution to meet the unique requirements of their customers.
These solutions include both core and edge SBCs. Ribbon provides core SBCs and edge SBCs enabling customers to choose the right SBC for their organization.
Ribbon's SBCs offer SIP security and interoperability for almost any deployment environment and location and have been tested to work alongside Microsoft Teams, Zoom, and RingCentral solutions.
Which Session Border Controller provider is right for you?
There are many SBC providers your organization can choose from. However, understanding who the top SBC providers are will allow you to make a better buying decision when it comes to purchasing the right SBC for your organization.
If your organization is looking for a basic SBC that can integrate with many SIP Trunking solutions such as Microsoft Teams and will also enable you to secure your voice data, AudioCodes may be the best solution for you.
However, AudioCodes typically sells more expensive SBCs so if your organization has greater cost constraints, AudioCodes may not be the right partner for your organization.
If you are looking for flexibility and the ability to choose from multiple different SBCs, Ribbon and Cisco might be good solutions for your organization.
Both of these providers offer many SBCs that meet a full range of customers' needs.
Ribbon offers a greater number of features and has been tested to work with more platforms, providing greater flexibility.
If you are looking for SBCs to work alongside a variety of solutions, Ribbon might be the best alternative for you.
Finally, if your organization is looking to use SBCs to improve the performance and security of your UCaaS solution, Avaya might be the best solution for your organization.
Next steps to purchasing the right SBCs for your organization
Now you're aware of the top SBC providers you can choose from and which SBC provider is the best fit for your organization. This will help you determine which SBC provider your organization should partner with.
No one wants to experience a poor-performing phone solution that can result in poor communication issues within your organization.
Purchasing an SBC will improve your organization's phone solution and understanding each providers' strengths and weaknesses will help you determine the best partner to meet your organization's objectives.
Coeo knows how important a reliable SBC is to an organization and has delivered thousands of SBCs to customers to improve their phone solutions.
We want you to know the top SBC providers on the market so you can determine which one is right for your organization.
If you would like to speak with our team to learn more about the SBCs and phone services or ask any questions you may have you can schedule an appointment.
Now that you understand the top SBC providers of 2023 and which provider is the best fit for your organization, read this article to learn about the different SBCs Coeo offers:
When he's not creating content for Coeo, Jordan loves to watch sports, hang out with friends and family, and anything sneaker-related.