Implementing Teams Direct Routing - Everything You Need to Know
March 29th, 2021 | 1 min. read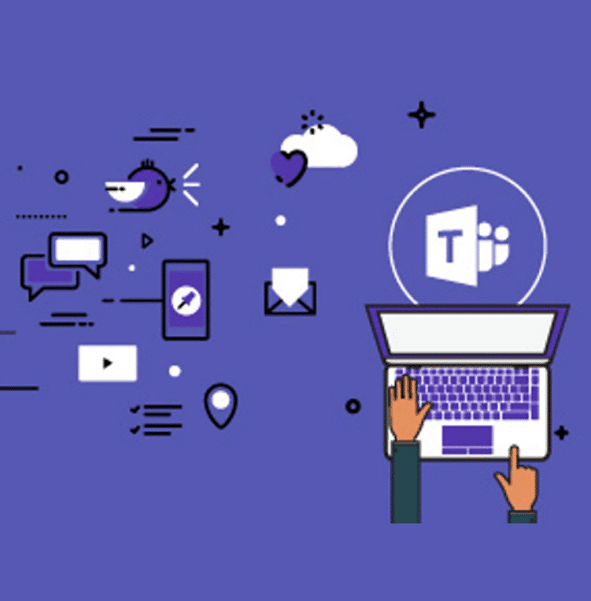 One thing successful businesses have in common: a streamlined, efficient communication infrastructure that improves productivity. Microsoft Teams Direct Routing can deliver the tools necessary to help your organization achieve this same effective communication. What's more, setting up Microsoft Teams Direct Routing is fast and simple with Coeo Solutions.
Learn more about implementing Microsoft Teams Direct Routing below.
1. Set Up Microsoft Teams Internally
First, you'll want to set up Microsoft Teams to share information and to communicate internally. This offers your organization many benefits, including more effective communication and collaboration, resulting in increased productivity. What's more, using Microsoft Teams within your organization makes implementing Microsoft Teams Direct Routing for external client communication an easier transition.
2. Set Up SBC and SIP Trunking
Secondly, you'll need to set up Microsoft Teams Direct Routing with a cloud-based Session Border Controller (SBC). An SBC is also known as a PSTN Gateway and is used to securely transfer data between the internet and your private network.
The SBC routes outgoing and incoming calls between the internet and your PBX. This enables you to safely and securely route calls between the internet, the Microsoft Teams phone system, and your provider's PSTN network using a SIP trunk.
You'll need to share your Microsoft Teams and IP details with your provider to allow them to set up SIP trunks and an SBC for your direct routing.
3. Order New Numbers and Transfer Existing Ones
The next step in setting up Microsoft Teams Direct Routing is to request new phone numbers from the provider. If your business has existing numbers you want to continue to use, your organization can transfer these existing numbers over as well.
4. Perform Test Calling
After the new and existing numbers are set up, your provider will test inbound and outbound calling before they enable the telecommunications system to go live. This ensures calls are high-quality and issues such as call dropping do not occur.
5. Train Employees
Once your Microsoft Teams Direct Routing is active, you'll need to make sure your employees are thoroughly trained on how to use Teams as a phone system. Not only does this help prevent your team from improperly using the system, it also makes communicating more efficient, since your team will be well-versed on the communication and productivity benefits that Microsoft Teams Direct Routing offers.
Learn More About Microsoft Teams Direct Routing from Coeo
Are you interested in the productivity and cost benefits of Microsoft Teams Direct Routing for your organization? Learn more about how to implement direct routing, as well as the many benefits it provides, by contacting our experts at Coeo today.
Coeo Solutions is a Cloud-based service provider looking to educate you on telecom solutions that can benefit the productivity of your organization.