3 Factors that go into the cost of Coeo's UCaaS
November 2nd, 2022 | 4 min. read
By Jordan Pioth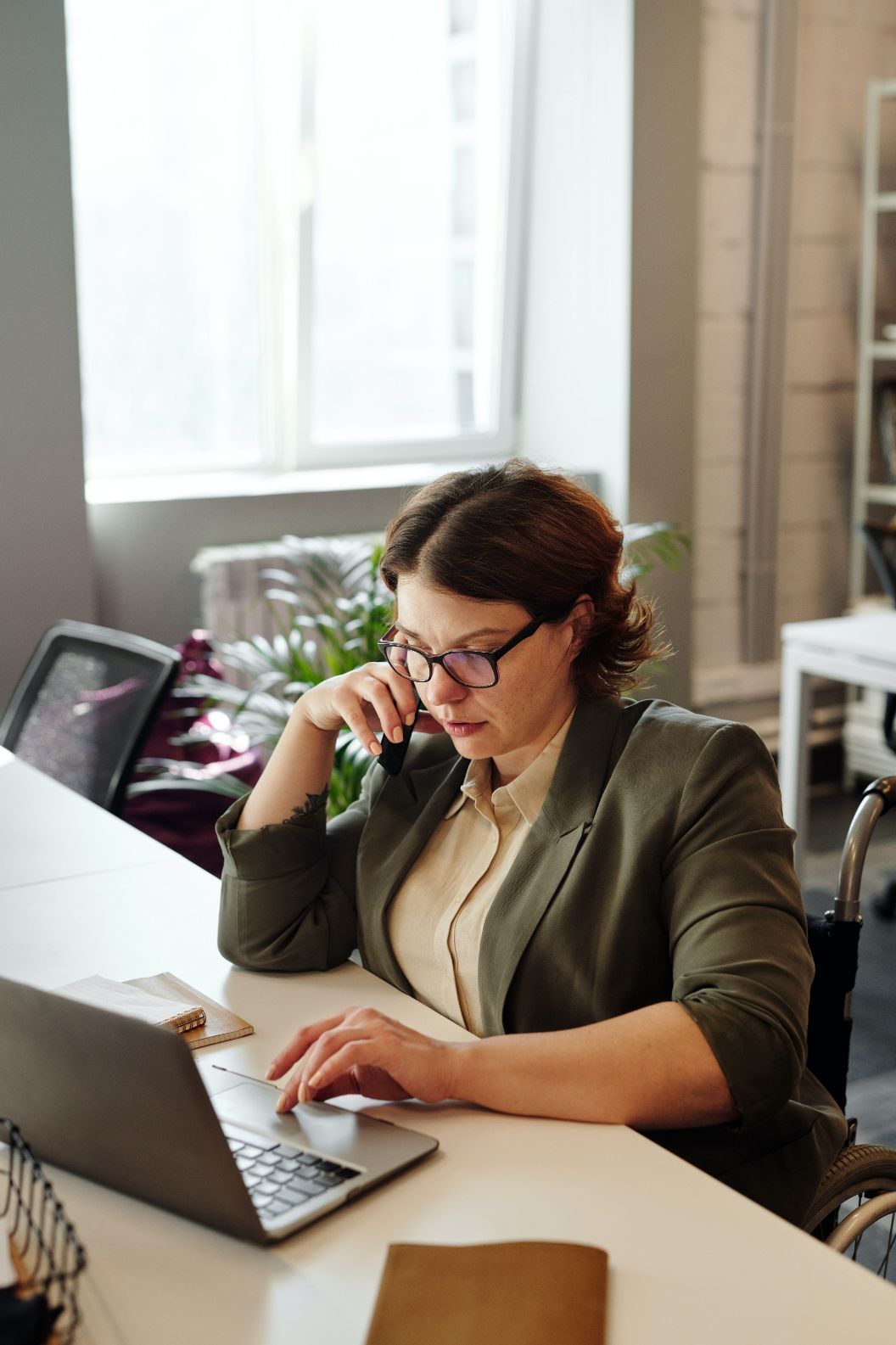 If you're looking to purchase UCaaS from Coeo and are unsure of the price, you might not know if you can afford the service. The price of a service is one of the most important aspects that affect the perceived value that a customer places on a service.
If you know all the information on the cost of a service, you will be better equipped to make an educated decision on your UCaaS service for your organization.
The more information you have on a service, the better buying decision you will make for your organization.
Coeo has sold thousands of UCaaS licenses and knows how important it is to have a good UCaaS solution for an organization.
We want to give you all of the information on Coeo's UCaaS platform pricing so you can make the best decision possible for your company.
By the end of this article, you will know the 3 main factors of Coeo's UCaaS price; the seat you choose, the equipment you want, and installation fees if necessary.
Seat(s) chosen
When it comes to pinning down the exact cost of any UCaaS solution, multiple factors need to be considered. When it comes to the cost of Coeo's UCaaS, one of the main factors is the seat you choose.
Coeo offers multiple seats that customers may choose from that vary in price as well as features. These seats include the Basic, Standard, MaX UC, and Premium seats.
Of course, volume is another factor that affects the cost of your UCaaS so the more seats you buy, the more expensive your UCaaS is going to be. If you have 200 seats, it is going to be more expensive than a plan with 50 seats.
However, Coeo provides volume discounts depending on volume and contract length. You could receive a discount on your UCaaS order depending on the seats that you have or your contract length.
Basic Seat
The basic seat is the least costly of the three services with a subscription price of $15/month without the phone and $18/month with the phone per number. It is also the service with the least amount of features, just about everything you would expect from a basic seat.
Some of the major features of the basic seat include:
Caller ID
With the basic seat, one of the major features is having Caller ID. You can see where an incoming call is coming from as well as who is calling with the caller ID feature.
Speed Dial
Speed dialing ultimately allows you to make calls faster. This will help you work more efficiently and produce more calls throughout the day.
Standard seat
The standard seat is the middle ground when it comes to the three seats offered. With a subscription price of $19/month without the phone and $22/month with the phone per number, it is not the cheapest seat but also not the most expensive.
The standard seat has all of the features of the basic seat and some additional features. Some of the features the standard seat has to offer include:
Voicemail to email
With this feature, your voicemails can be translated and sent to you via email. If you cannot listen to your voicemail at a certain time, you can still see what the message says by reading the email.
Do Not Disturb
This feature gives you the option to not alert you when you are receiving a call. This is convenient if you are on a call or a meeting already, you can turn on Do Not Disturb and you will not be disturbed while on a call.
MaX UC seat
MaX UC is the application that Coeo uses for its UCaaS service. The MaX UC application costs $20/month without the phone and $23/month with the phone per number.
The MaX UC application has the same features that the standard seat offers only it has a few additional features.
Mobile apps
The MaX UC seat unlocks a mobile app that you can download to any device. Not only can you have the application on your laptop or desktop, but with the mobile app, you can transfer your work to your phone or tablet.
This allows you to work more efficiently and be more flexible. You can work on any device from just about any location.
Video chat
In today's remote working environment, video chat is an essential tool that most people rely on. Without video chat, your meetings can be inefficient.
Whether you're meeting with a client, a potential customer, or have an internal meeting with a co-worker who works in another location, video chat is a convenient tool that allows for more efficient meetings.
Premium seat
The premium seat is the most expensive of the three seats and also has the most features. This seat is the "full package" when it comes to UCaaS.
The premium seat costs $25/month without phones and $28/month with phones per number and has all of the features that the MaX UC application offers.
Additional attendants
The only feature that the premium seat offers aside from the MaX UC application features is the ability to add 10 video attendants to the video conferencing.
In addition to the seat you choose to go with, another factor that will affect the cost of your UCaaS service is the equipment your organization will use for the service.
Equipment
There is not much equipment if any at all that is required to be purchased for your UCaaS service. Because UCaaS is a cloud-based service, it connects calls to the internet instead of a regular phone.
Since this is the case, you can use just about any device you want that is compatible with the service. With the desktop or mobile application, there is no need for phone equipment if your organization wants to just rely on cell phones and computers to use the application.
Additionally, if you have existing equipment from a previous calling service, you may use that if it is up-to-date and compatible with the service.
Depending on what equipment you decide to use for your service if any at all will determine the additional costs for your UCaaS.
Installation assistance
UCaaS is a very user-friendly service and in most cases, customers can set up their service and get it up and running promptly. Since UCaaS usually doesn't come with much hardware equipment, getting the service up and running should be a breeze.
However, if you want a lot of equipment installed or want help setting up because of a busy schedule, Coeo can install it for you for a price depending on how far you are from the provider and how much equipment is being installed.
Next steps to purchasing a UCaaS solution from Coeo
Now you know all of the prices that go into the cost of Coeo's UCaaS. You will now be able to make an estimate on the cost of your UCaaS service.
Without the knowledge of the cost of Coeo's UCaaS, you may not know if the service is the best fit for you your budget. Now that you know the factors that go into the cost of UCaaS, you can make a better-educated decision on your UCaaS purchase.
Coeo has sold thousands of UCaaS services and knows how important a good UCaaS service is to a company. We want to give you all of the information you need to determine if Coeo's UCaaS is a good fit for your company.
If you would like to speak with our team to learn more about UCaaS or ask any questions you may have you can schedule an appointment.
Read these articles below to learn more about UCaaS:
When he's not creating content for Coeo, Jordan loves to watch sports, hang out with friends and family, and anything sneaker-related.