Benefits of having SIP Trunking as part of your calling service
December 9th, 2022 | 3 min. read
By Jordan Pioth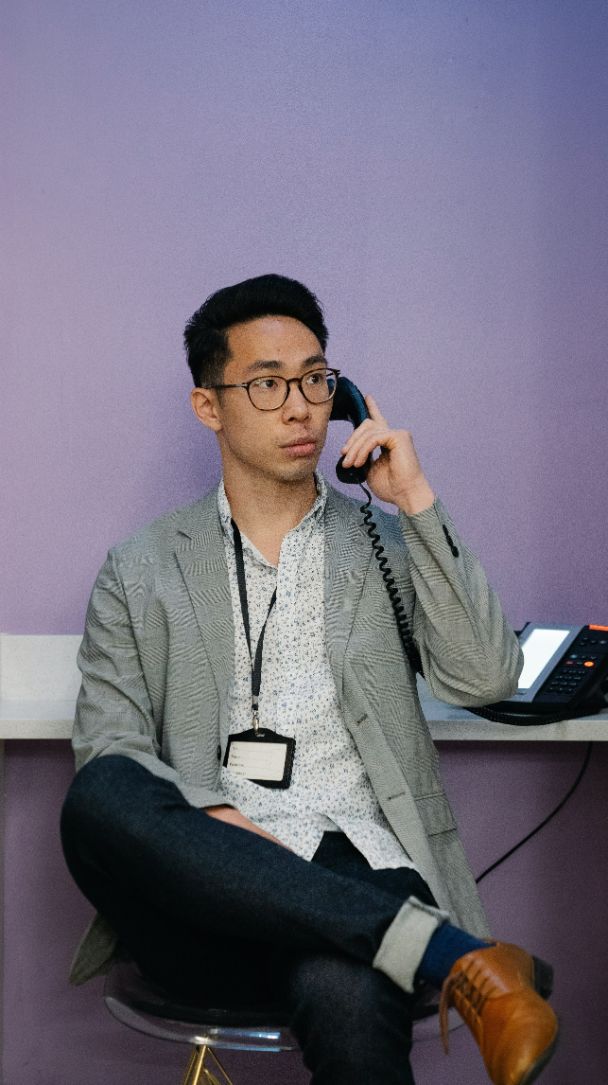 When your phone service operates poorly or inconsistently, you risk alienating customers causing ill will and potentially losing revenue. While poor call quality happens more often than it should, it's a problem that is easily avoidable
Since most customers communicate with a company over the internet or by phone, having a reliable call service is extremely important when maintaining satisfied customers.
Additionally, if a prospect's first interaction with your organization is adversely affected by a poor phone call experience, they aren't likely to become or continue to be a customer.
Coeo has installed SIP trunks for hundreds of customers and knows how important a high-quality call service is to an organization.
We want to ensure you have all the information you need to make the best purchasing decision for your company's call service.
By the end of this article, you will know what SIP Trunking is and the benefits it will bring to your organization.
What is SIP Trunking?
Session Initiation Protocol (SIP) is an application layer protocol that lets you run your phone system over the internet rather than a traditional phone line.
Trunking can be referred to as the backbone of phone lines used by many users which connect to a telephone network.
The main objective of SIP Trunking is to bring standard PBX phone systems to the cloud. This allows you to achieve lower costs and higher scalability of the cloud-based phone system while utilizing your existing PBX phone system.
Because traditional PBX phone lines are outdated, it can be expensive to maintain the hardware that is needed to keep them working properly.
Additionally, since SIP Trunking is connected via the internet, scalability is much easier because no copper wire is needed to be installed or taken away for each phone that is added or deleted within the organization.
SIP Trunking, like any other phone service, is provided to you by a SIP provider. SIP may also be used as part of unified communications solution allowing you to synchronize your communication channels improving productivity and efficiency.
Benefits of SIP Trunking
SIP Trunking provides significant benefits to your organization. Just some of the ways that it benefits your company are through cost savings, instant ROI, scalability, increased employee productivity, and security and fraud prevention.
Cost savings
Because SIP trunks only require a reliable IP network path to the customer's telephony system, it is much less expensive to install.
The simplicity of SIP Trunking allows providers to offer lower setup costs because of the lack of hardware and labor required.
Aside from the setup costs, the service is cheaper than other traditional phone systems because there is no need for a physical phone line for each phone.
In addition, long-distance and international calls are much cheaper with SIP Trunking than traditional phone lines because they're made over the internet.
Instant ROI
Unlike many business solutions and investments, SIP Trunking shows an instant return on investment.
SIP Trunking is affordable and cheaper than most other calling solutions so you will immediately achieve a positive ROI compared to other phone services.
Because there are no up-front costs, nor capital investments, your investment can appreciate sooner following the initial billing statement.
Scalability
With traditional phone lines, it is much more difficult to add and subtract phone lines since they require physical copper lines.
Since SIP Trunking relies on an internet connection with no copper phone lines, scalability is much easier since there are no physical lines.
Increased employee productivity
Communication is important in every organization for high efficiency and productivity in the office. If your organization has poor communication, chances are your employees are not going to be as productive as you might like them to be.
With SIP Trunking, your communication will greatly improve allowing your employees to increase productivity.
Your employees will be efficient and will spend less time struggling to communicate with a co-worker or customer and more time completing work tasks.
Security and fraud protection
SIP Trunking is a highly secure call service because it runs a dedicated connection to you. This means that there is one dedicated internet connection to you so there is no shared bandwidth between users.
This makes your connection protected from cyber-attacks and other malicious actors. SIP Trunking also monitors calls searching for unusual call activity.
In the event someone gains access to your data network and attempts to make calls, your SIP Trunking will be able to register the unusual call activity and it will be identified and addressed quickly to avoid severe or permanent damage to your network.
SIP Trunking features can vary from one SIP provider to the next so it is important that you check with your future SIP provider on their security processes before making a final purchase.
Next steps to purchasing SIP Trunking
Now you know what SIP Trunking is and many of the benefits that it can bring to an organization. This will help you to determine if SIP Trunking is the right solution for your organization.
Poor call services lead to many consequences for an organization. They can lead to lost customers resulting in lost revenue and poor efficiency and productivity among employees.
SIP Trunking can improve your call service and help you avoid these consequences. You will be able to make a better purchasing decision when it comes to SIP Trunking after learning what it is and its benefits.
Coeo has sold SIP Trunking solutions to hundreds of customers and knows how important a good call service is to an organization.
We want to make sure you have all of the information you need so you can make the best buying decision for your company.
If you would like to speak with our team to learn more about SIP Trunking or ask any questions you may have you can schedule an appointment.
Read the article below to learn more about SIP Trunking:
When he's not creating content for Coeo, Jordan loves to watch sports, hang out with friends and family, and anything sneaker-related.