How Cloud Adoption Can Improve Your Organization
May 3rd, 2023 | 3 min. read
By Jordan Pioth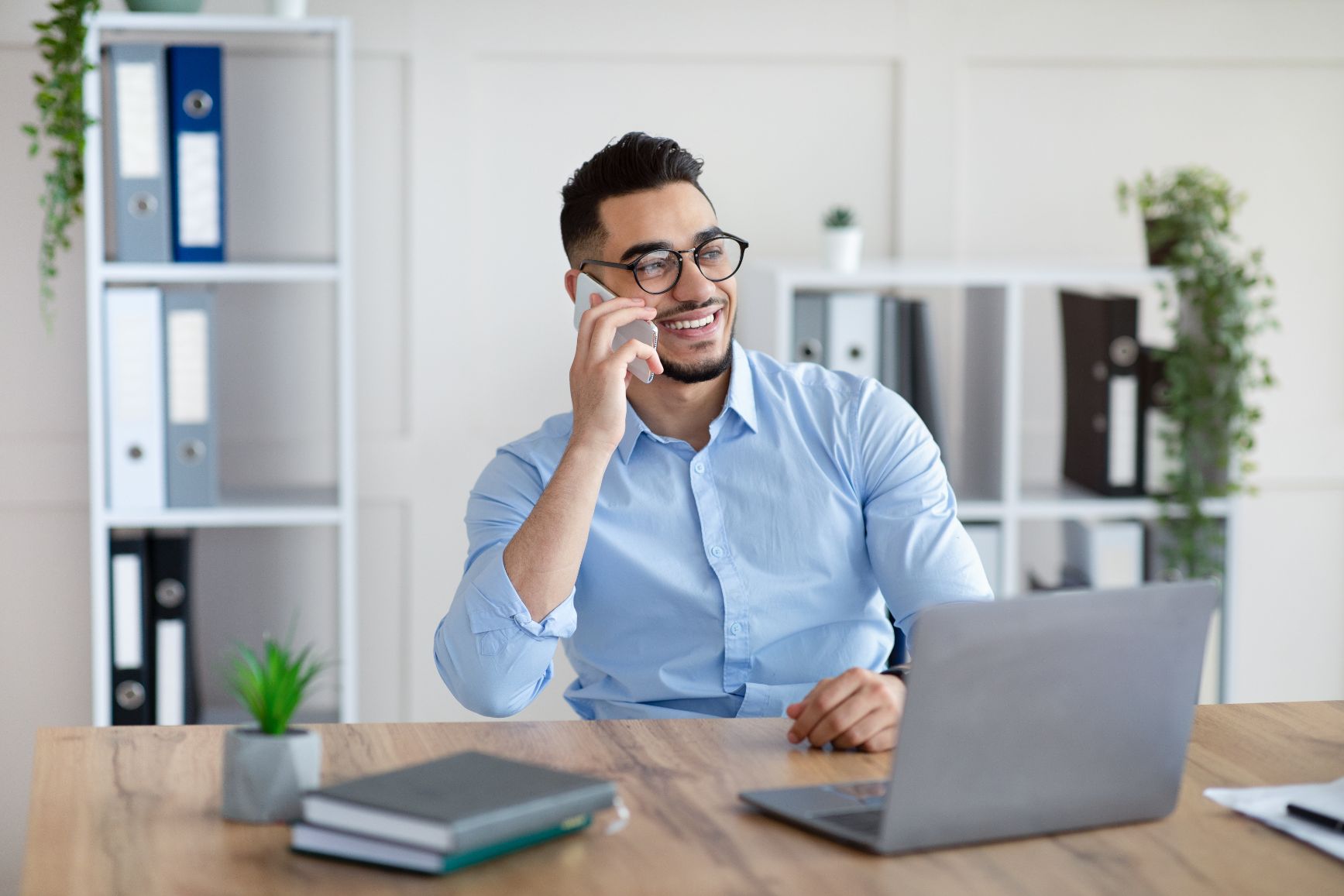 If your organization struggles with poor communication or network connectivity, your organization could struggle with poor productivity as a result.
Updating your network infrastructure to the cloud can help your organization solve these problems and avoid them in the future.
It is important to understand how cloud computing can improve your organization so you can determine if cloud adoption is right for your organization.
Coeo knows how important network connectivity and communication is for an organization and has helped achieve these objectives for thousands of customers.
We want you to know how cloud adoption can improve your organization so you can determine if your organization should adopt cloud computing technology.
By the end of this article, you will know what cloud computing is and how it can improve your organization.
What is cloud computing?
Cloud computing is the ability to deliver computing services such as data storage, software application, and databases over the internet.
Cloud computing has become more important to organizations as technology evolves.
With more people working remotely or in a hybrid environment, cloud computing has become increasingly important for organizations to adopt because traditional computing and phone services have typically been connected through physical wires.
With remote work affecting most organizations, employees need a better way to connect to their organization's network and to make and receive calls with coworkers and customers.
Cloud computing enables you to connect to the internet to access a data center or to make and receive calls. This allows you to use any device such as a cellphone or laptop that can connect to the internet.
This is beneficial for remote work because there is no need for physical wires at the homes of employees.
Instead, employees can use their personal devices such as cell phones and tablets to work from any location with an internet connection.
How cloud adoption can improve your organization
Cloud adoption is important for every organization and can improve the productivity and efficiency of its employees. The ways that cloud adoption can improve your organization include:
Better Scalability
Cloud adoption can improve your organization's scalability. This allows your organization to implement new technology and devices faster and less expensively.
Because of the lack of hardware and physical wires involved in cloud computing technology and easy installation, it is much faster for your organization to install new devices such as laptops and phones for new employees in a growing organization.
Cost savings
Another benefit to adopting cloud computing is the cost savings your organization can experience as a result.
Traditional technology requires expensive hardware when building and maintaining network infrastructure.
Adopting cloud computing technology eliminates the need for hardware and hardware maintenance and installation costs. This makes your network infrastructure less expensive.
Better communication
Cloud computing enables your employees to communicate with each other and with customers more efficiently.
Cloud-based technology allows you to communicate with any device from anywhere that has a reliable internet connection.
Most cloud-based Unified Communications software, such as Coeo's MaX UC platform, allow you to download a desktop or mobile application to access the service on laptops, desktops, or cellphones.
This enables you to make and receive calls and instant messages from any device where the application is installed.
This allows you to answer emails, messages, voice, and video calls from anywhere using your cellphone or other device.
Greater security
Some organizations are hesitant to use cloud computing because it moves all data to the cloud by accessing the internet.
With the internet being a public network accessed by millions of users daily, it is important to ensure your cloud-based software is secure.
Cloud computing provides many security features that ensure your data is always protected. Data encryption and threat detection are just a couple of the security features of cloud computing.
There are many tools that can be implemented into a network such as firewalls.
SASE solutions are also tools that can be implemented into your network that provide better connectivity and security for remote workers because the security travels wherever the device goes.
Disaster recovery
Since your data is constantly backed up in the cloud using cloud computing technology, it is much easier to recover your data and regain connectivity following any type of disaster such as bad weather.
With traditional technology, you may need to wait for a technician to come to your office to restore the service. This can result in your phones and network being down for weeks before finally working again.
With cloud computing technology, if your network or phones go down, they will typically be restored in less than an hour. In addition, no data will be lost in the process and will be easily accessible.
Competitive advantage
With cloud adoption, there are frequent updates that are available to the software that can be delivered automatically. This ensures that your organization will have the most updated and secure technology at all times.
If your organization has cloud computing software implemented into its network, you will continue to have updated technology giving you a competitive edge against competitors that may be using outdated technology.
Next steps to adopting cloud technology
Now you know what cloud computing is and the improvements it can bring to an organization. This will help you determine if your organization should implement cloud technology into your network.
No one benefits from using outdated technology. Outdated technology can lead to many issues for organizations internally such as poor collaboration, poor productivity, and poor communication with customers which could lead to lost customers and lost revenue.
Cloud computing technology can improve these issues by providing updated software frequently.
Coeo has delivered cloud computing technology to thousands of customers to improve their productivity and efficiency.
We want to inform you of the ways cloud adoption can improve your organization so you can determine if cloud-based software is best for your organization.
If you would like to speak with our team to learn more about cloud-based technology or ask any questions you may have you can schedule an appointment.
Now you know how cloud adoption can improve your organization, check out this article to learn what cloud communication is:
When he's not creating content for Coeo, Jordan loves to watch sports, hang out with friends and family, and anything sneaker-related.