What is Microsoft Teams Telephony and How Will it Help Your Business?
February 24th, 2023 | 3 min. read
By Jordan Pioth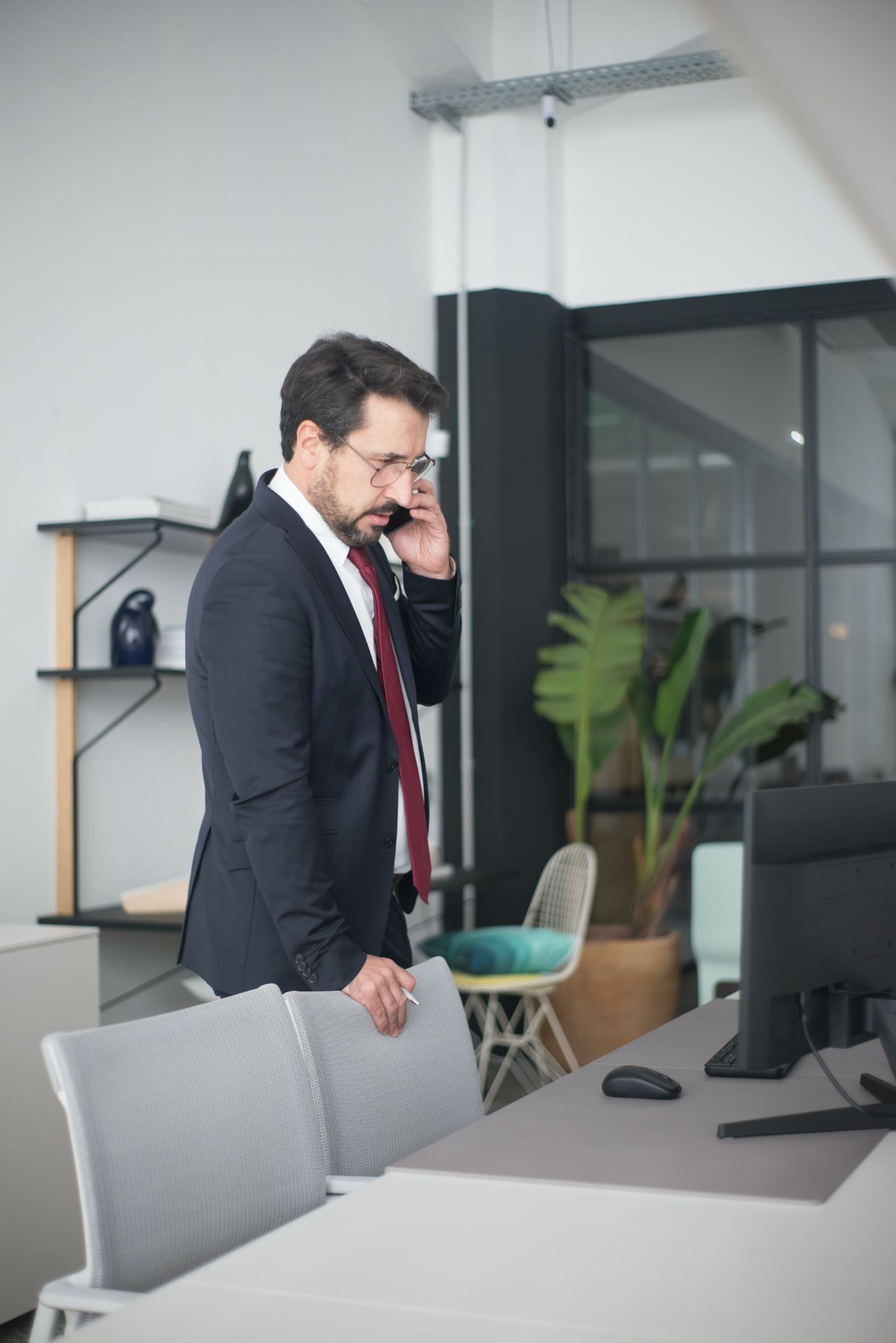 If your company is dealing with a poor-performing calling service, it may be difficult for your employees working in separate locations to effectively communicate with each other. This can result in poor productivity and inefficiency within the workplace.
Additionally, if your current or potential customers experience your poor calling service, they may be hesitant to do business with your company. This can lead to lost customers which, in turn, will result in lost revenue.
Coeo has delivered thousands of Microsoft Teams telephony services to customers and knows how important a high-quality calling service is to an organization.
We want to provide you with information on Microsoft Teams telephony so you can make a more educated decision on how to improve your calling service.
By the end of this article, you will know what Microsoft Teams telephony is, the features of Microsoft Teams telephony, and whether your organization is a good fit for the service.
What is Microsoft Teams telephony?
Microsoft Teams telephony allows your organization to make and receive calls over the Public Switched Telephone Network (PSTN) using Microsoft Teams. This will give your calling service more flexibility and reliability.
Traditional Private Branch Exchange (PBX) are phones that are connected through copper wire. With Microsoft Teams telephony, you can transfer your traditional PBX phone system to the cloud and make and receive calls over the PSTN.
This will allow your existing phone service to be more flexible but still retain the same features that a reliable PBX phone service provides.
Because your cloud-based phone system does not have to be connected to copper wire, you can take calls anywhere on any device.
Features of Microsoft Teams telephony
Microsoft Teams telephony helps your organization improve your calling service and has multiple features your organization can use to improve your business.
● Auto attendant
Microsoft Teams telephony can provide your organization with a phone auto attendant. An auto attendant is a virtual receptionist used to describe a voice menu system.
A few features that an auto attendant can bring to an organization include:
● Custom greeting
An auto attendant allows your organization to create a custom message that will greet customers after the number is dialed. These greetings are created by your organization and recorded and uploaded as an audio file.
● Voice menu
The menu option of the auto attendant follows a pre-set script to guide callers along their journey directing them to the correct person to talk to.
An example of this pre-set script could say something like "press 1 for sales" and the system will transfer you to the sales phone line if 1 is selected.
● Dial-by-name directory
A dial-by-name directory can also come in handy if used with your auto attendant.
If a caller wants to get in touch with a specific person or department, a dial-by-name feature will allow the caller to dial the first three letters of the party's last name and the caller will then be transferred to the correct person or department they are attempting to reach.
● Call queues
Call queues are "the waiting room" that callers stay in when phone respondents are busy.
When respondents are busy, callers are welcomed by a greeting message that lets them know that all agents are busy and that their call will be answered by the next available person.
Then callers will be placed in a waiting room with music or the message of your choice playing and calls will be answered on a first-in, first-out order basis.
Some features can be added to the call queues such as recorded audio updating the caller's wait time.
● Users can use their own phone numbers
If your organization chooses to use Microsoft Teams telephony, users can use their own phone numbers. This allows customers to call specific employees in your company directly and not all calls will be routed to the same number.
Additionally, your employees may receive calls on any device since Microsoft Teams telephony makes and receives calls over the internet. This allows your employees to receive and make calls from anywhere on any device.
If your employees are working from home and do not have their desk phones, calls can still be made and received as if employees were in the office.
Is Microsoft Teams telephony a good fit for your organization?
Microsoft Teams telephony is a good fit for most organizations looking to improve their calling service. However, Microsoft Teams telephony also may not be the best fit for other organizations with specific attributes.
For example, if your organization does not have a lot of call volume, then you may not need Teams telephony because you will not need extra features such as the auto attendant or call queues.
If your organization works in a remote or hybrid remote work environment, your organization will benefit from the cloud-based ability that Microsoft Teams telephony provides.
The cloud-based phone system will allow you to make and receive calls from any environment on any device making it perfect for remote work.
Next steps to purchasing Microsoft Teams telephony
Now you know what Microsoft Teams telephony is, the features of the service, and if it is a good fit for your organization. This will help your organization make a better decision on whether Microsoft Teams telephony is a good fit for your organization.
No one wants to deal with a poor-performing calling service. Calling services can hinder your organization's productivity leading to lost customers and lost revenue. Thus, a more reliable calling service is likely to benefit your organization.
Coeo has delivered Microsoft Teams telephony to thousands of customers and knows how important a good calling service is to an organization.
We want to give you information on what Microsoft Teams telephony is and its features so you can make the best decision for your organization.
If you would like to speak with our team to talk about Microsoft Teams or ask any questions you may have you can schedule an appointment.
Read these articles below to learn more about Microsoft Teams:
When he's not creating content for Coeo, Jordan loves to watch sports, hang out with friends and family, and anything sneaker-related.