What Are the Advantages of Using SIP Trunking?
April 4th, 2018 | 2 min. read
By Admin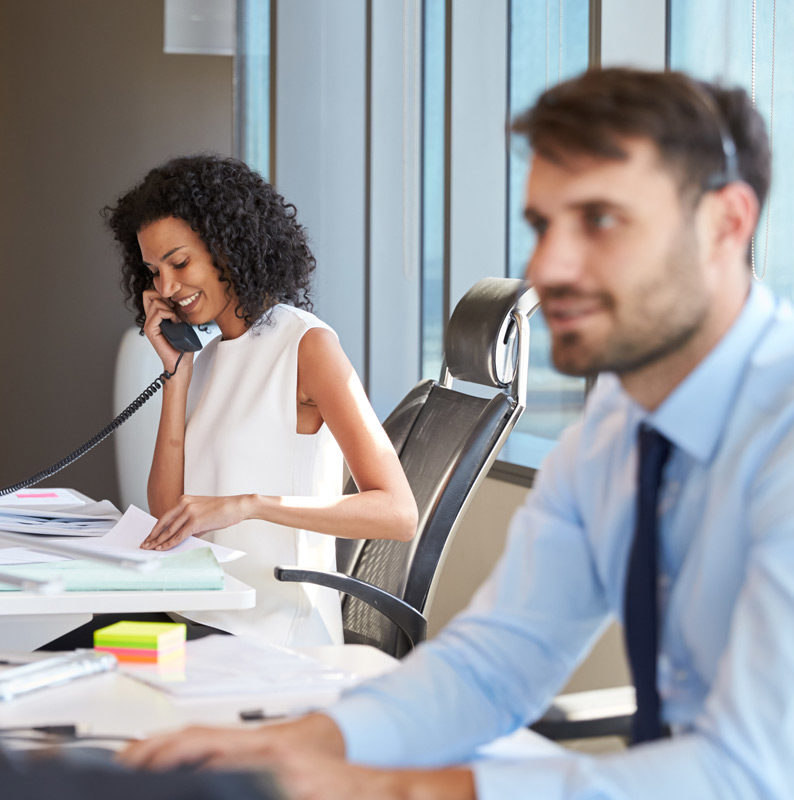 SIP trunking has become the preferred method of connecting SIP-enabled telephony systems with service providers for many reasons. VoIP continues to develop as one of the chief forms of telecommunications technology, increasing the number of capabilities and ways in which companies can save more money. As such, there are many advantages of SIP trunking that can make communications more efficient and cost-effective.
What Exactly Is SIP Trunking?
Session Initiation Protocol (SIP) trunking is a type of service that connects a business's current public switched telephone network (PSTN) to an IP-ready PBX using the internet through the SIP standard.
SIP Trunking Advantages
Some of the specific advantages of SIP trunking include:
Reduced installation/setup costs. SIP trunks require only a reliable IP network path to the customer's telephony system. The simplicity and flexibility of SIP trunks allow providers to significantly lower their setup costs and pass savings to their customers.
Upgrade SIP trunks quickly with no additional equipment. Many telephony systems support more than one SIP trunk, which means customers can implement multiple SIP trunks to serve different departments or services.
Extend the overall value of your investment in existing IP infrastructure or PBX.
Save more money on both short and long-distance calling through the use of SIP trunks.
Other SIP Advantages
Backup in the Event of an Outage
Back up links over any Internet connection for business continuity. In case the primary link to the SIP provider fails, almost any stable Internet connection can be used to register the SIP trunk to the provider. This can help limit a communications outage and can provide a backup telephony service for emergency calls.
Faster ROI
In the case of many investments in technology, organizations aren't likely to appreciate returns for several years. Investing in tech is often a risky decision due to the uncertainty of ROI, but SIP trunking is a more established form of technology that doesn't come with many upfront costs. And without this capital investment, you can see appreciation sooner following the initial billing statement.
International Mobility & Potential
If your business needs to grow across several geographic locations across the globe, you'll be able to consolidate data and voice into one network, subsequently combining your remote workers and locations. You'll also be able to scale more easily using SIP as you open new locations or work with full-time remote employees.
Increased Dependability
Traditional phone services is often interrupted because of severe weather, among other factors affecting telephone systems such as accidents. SIP trunking enables the use of phones even if failure occurs by allowing for the re-routing of calls to other devices or offices.
Benefit from These SIP Trunking Advantages Today
If you would like to benefit from the implementation of SIP trunking, you can see the difference when you install a complete system for your business. With managed SIP services, you can get the most from the latest technologies while bridging the gap between them and legacy infrastructures.