SIP Trunking vs VoIP: the Pros and Cons of Each
December 26th, 2022 | 4 min. read
By Jordan Pioth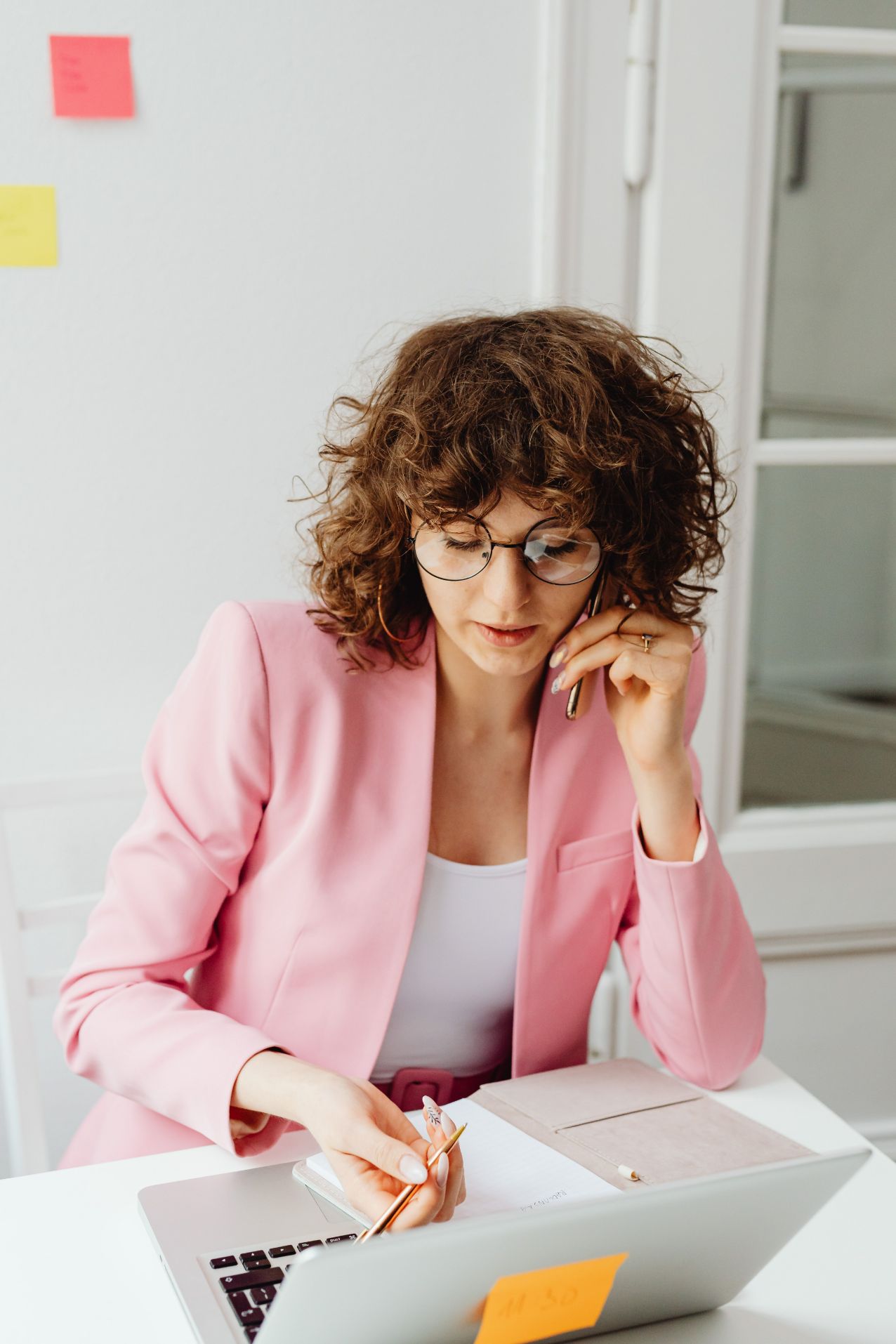 If you are looking for a new call service, it may be hard to choose between all of the voice network options available on the market. With a significant number of solutions available, it may be challenging to select the solution that's the best fit for your organization.
If you choose a call service without doing the proper research needed, you might end up purchasing a service that is not the right fit for your organization, wasting time, and money, and ultimately leaving you and your team frustrated.
Coeo has helped hundreds of customers select and manage their calling services. We know how important a good calling service is to an organization and want to give you all of the information you need to make an educated buying decision.
By the end of this article, you will know the difference between SIP Trunking and VoIP, what SIP Trunking is, what VoIP is, and the pros and cons of the two services.
The difference between SIP Trunking and VoIP
VoIP enables voice calls to be made over the internet while SIP Trunking is a protocol that enables users to use the most efficient and effective path to route calls over the internet.
VoIP is also limited to only transferring voice data over the internet meaning it can only handle voice calls whereas SIP Trunking can integrate with unified communications allowing you to message or have a video call in addition to regular voice calls.
What is SIP Trunking?
Session Initiation Protocol (SIP) is an application layer protocol that allows you to run your phone system over the internet rather than over traditional phone lines.
Trunking serves as the backbone of phone lines used by many users which connect to a telephone network. SIP Trunking's main objective is to bring a standard PBX phone system to the cloud, having your phone rely on the internet to make calls rather than on copper wires.
Pros and cons of SIP Trunking
Pros of SIP Trunking
Two major advantages that SIP Trunking has over VoIP are the ability to integrate with UCaaS and better value.
Ability to integrate with UCaaS
SIP Trunking's ability to integrate with UCaaS, is a significant benefit for leveraging business communication. Unified Communications as a Service (UCaaS), allows you to combine multiple different communication tools, including SIP Trunking into one platform.
SIP's ability to integrate with UCaaS will allow you to message, voice call, and video chat all on one platform. This can easily improve communication not only internally among employees but also with customers.
Better value
SIP Trunking is a relatively inexpensive service because there is minimal equipment requirement and limited installation is needed. SIP Trunking connects calls over the internet so there is no need to install copper wires at your location.
SIP Trunking allows you to instant message, voice call, and video call all inexpensively. You can accomplish all of this on one platform and at a very competitive price.
Cons of SIP Trunking
A major disadvantage of SIP Trunking is choosing a provider that doesn't offer the range of features you need or the quality of service you deserve.
Choosing the wrong provider
SIP Trunking can vary significantly from one provider to another.
If you choose a provider that does not have the right features or has a poor quality of service compared to other providers, you can end up with a poor-performing service that fails to meet your company's needs.
Determining what you need from your SIP Trunking solution is important before deciding which provider to select. Too often buyers assume a provider has the full range of capabilities to meet their needs only to find out after implementation that their evaluation wasn't thorough enough.
What is VoIP?
Voice over Internet Protocol (VoIP) is a broad term used to describe phone calls made over the internet. VoIP relies on data connectivity to connect phone calls, unlike traditional phone lines that connect over copper wire.
Pros and cons of VoIP
One of the main benefits of VoIP is that only a limited number of providers require long-term contracts.
Long-term contracts are less common
This varies among providers but the majority of providers do not have long-term contracts associated with their VoIP service. Some providers might require contracts, but none are longer than a year for their VoIP service.
Cons of VoIP
One disadvantage of having a VoIP service is the inability to integrate other communication tools with voice.
Inability to integrate with UCaaS
The obvious disadvantage to having a voice-only service is that you will only get voice. Therefore, VoIP does not integrate with UCaaS.
Because VoIP is limited in its ability to incorporate other communication tools such as instant messaging and video chat, your employees may be less productive performing their daily responsibilities.
Is SIP Trunking or VoIP a better fit for your organization?
If your organization has broader needs than simply voice calling, you may want to utilize SIP Trunking or even UCaaS as your calling service.
However, if your organization does not need instant messaging or video chat, or cannot lock into a long-term contract, VoIP might be the best solution for you.
Next steps to figuring out if SIP Trunking or VoIP is best for your organization
Now you know the difference between SIP Trunking and VoIP, what SIP Trunking is, what VoIP is, and the pros and cons of the two services. This will help you determine which is a better fit for your organization and help you make a better buying decision.
Upgrading and choosing a new calling service requires a significant understanding of the options that are available. This article gives you information on two calling services so you can make a better-educated buying decision for your company.
Coeo has helped hundreds of organizations with their calling service and knows how important it is to have the service that best meets your needs. We want to help you along your buyer's journey to picking the right calling service for your organization.
If you would like to speak with our team to learn more about SIP Trunking and VoIP or ask any questions you may have you can schedule an appointment.
Read these articles below to learn more about Cloud-based phone systems:
When he's not creating content for Coeo, Jordan loves to watch sports, hang out with friends and family, and anything sneaker-related.