Comparing Hosted VoIP vs. Microsoft Teams
July 20th, 2021 | 3 min. read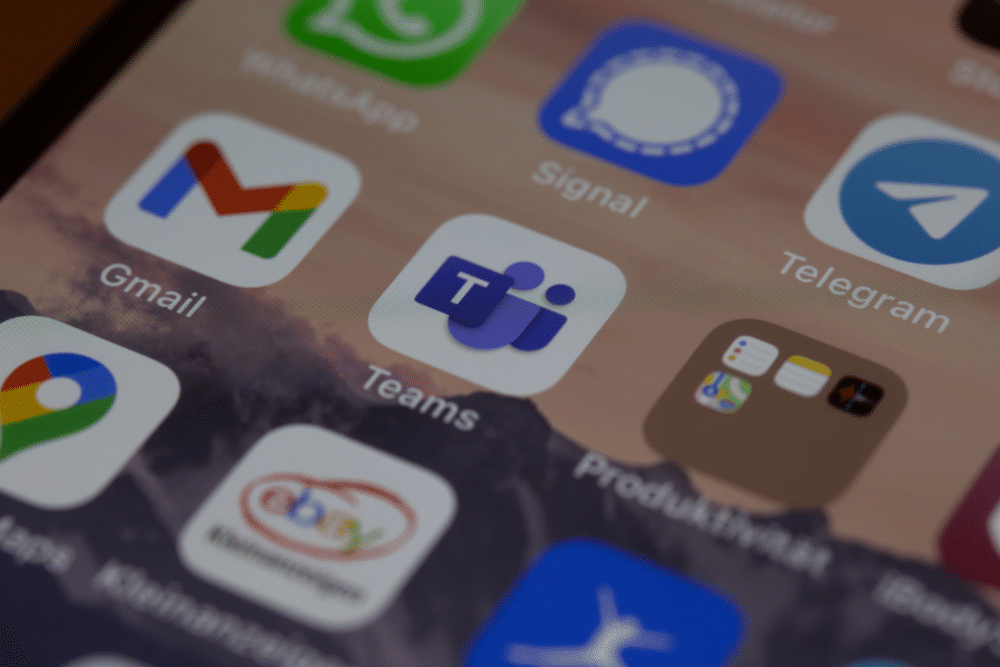 When evaluating hosted VoIP vs. Microsoft Teams, organizations often ask which of these is best for them since both solutions offer many similar features and benefits.
These products offer key differences and an organization's specific needs will often determine which of the alternatives is best for them.
In this communication, Coeo briefly compares hosted VoIP and Microsoft Teams in terms of cost, usability, and features.
Before we compare hosted VoIP vs. Microsoft Teams, though, it's beneficial to describe the two solutions before going into a comparison or contrasting the features they each deliver.
What is Hosted VoIP?
Hosted VoIP is a solution where the equipment, servers, and services are hosted by a third-party provider who manages telephone calls and other communications for customers over internet protocol (IP) networks.
Hosted VoIP provides important features such as instant messaging, video, phone calling, and other collaboration tools. This cloud-based service is typically delivered through a subscription or a license.
What is Microsoft Teams?
Teams is the chat-based workspace from Microsoft that integrates the content and tools required for a broad range of communications.
Microsoft Teams includes most of the features that hosted VoIP customers receive including video and cloud-based phone calling as well as instant messaging.
Teams is a more standardized solution than most hosted VoIP alternatives which can often be more tailored to meet a customer's needs.
Hosted VoIP vs. Microsoft Teams Features
While both solutions have many of the same features, there are a few significant differences between hosted VoIP and Microsoft Teams.
Understanding the range of features each offer can help you make a better decision on which of these two might be the better option for your organization.
Variety of Features Offered
When comparing the two solutions based on the number of features offered, hosted VoIP is an all-in-one solution that provides a wider variety of unified communication features than Microsoft Teams. A sample of these features include a more multi-faceted communication platform including business and toll-free numbers and integration with platforms like Dropbox, Google Drive, as well as the Microsoft Office suite of products. Because hosted VoIP offers a broader range of alternatives, companies can choose the option that best meets their specific needs and requirements.
Hosted VoIP's higher level of flexibility with their business call manager offers the capability to customize phone features and is ideal for companies who want to configure their solutions to meet their unique needs. In some organizations, for example, users want to integrate their unified communications with their CRM solution and hosted VoIP does this very well.
Microsoft Teams provides excellent capabilities for calling and instant messaging within their community and is known primarily as a business messaging solution. Teams calling capabilities work well when connecting Teams clients to other Teams clients. While these calls can also be made from Teams clients to mobile or landline phones, this is largely a peripheral function that requires additional customization and significantly higher costs. Finally, Teams obviously integrates well with other Microsoft Office applications and can be customized to meet a range of customer needs, albeit with the caveats mentioned above.
Usability and Support
Microsoft Teams is often the easier solution to learn because it has a narrower scope and range of capabilities. And because hosted VoIP has a broader, more complex set of features, the transition might be modestly longer. Additionally, hosted VoIP is fully supported and managed by the provider thereby reducing the responsibility and challenge of maintaining the system while enabling your staff to focus its time and resources on important, critical tasks.
For both hosted VoIP and Microsoft Teams, though, usability is relatively straightforward and shouldn't cause significant challenges for most types of organizations.
Cost
In terms of cost, Microsoft Teams is typically a lower cost solution for its base option, but ranges in price based on the features the customer requires. Since hosted VoIP offers a wider range of features, it can be more expensive but based on the broader range of capabilities, it often is more cost-effective. Additionally, because hosted VoIP has a much broader range of capabilities that can be utilized or not, there is a greater range of costs depending on how much, or how little, of the services that are needed.
Learn More About Hosted VoIP and Microsoft Teams from Coeo
Coeo provides customers with three hosted VoIP packages that enable customers to select the mix of capabilities that best meet their needs and enable customers to only pay for the capabilities that they want. Additionally, for organizations that determine that Microsoft Teams is the best solution for them, Coeo provides services that enable the calling features to work effectively when requirements go beyond the Teams client to Teams client limitation.
To learn more about hosted VoIP and Microsoft Teams or to determine which of these systems is most appropriate for your organization, contact us at info@coeosolutions.com. Our telecommunications experts are happy to answer any questions that you have and can work with you to evaluate which of these alternatives is best for you.
Coeo Solutions is a Cloud-based service provider looking to educate you on telecom solutions that can benefit the productivity of your organization.