UCaaS Pricing - A Guide for Businesses
If you are searching for a way to upgrade your phone system, there are a lot of options from which to choose. Some of the factors that you need to think about include:
number of users on the system
system security
system costs

UCaaS, short for Unified Communications as a Service, is becoming today's platform of choice as the top delivery system for enterprise communications.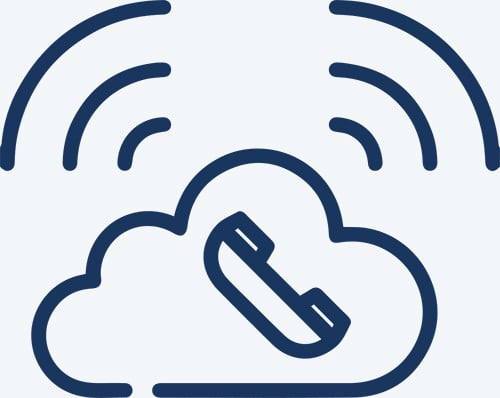 Rising Popularity of UCaaS
There are a few reasons why UCaaS has become so popular. First, the internet is becoming more powerful and less expensive when compared to traditional phone lines. UCaaS also integrates voice, instant messaging, video and email into a single, cross platform, resulting in a more effective and seamless user experience. UCaaS offers a wide variety of other benefits as well, including cost savings, easier management, and increased productivity for businesses of all sizes.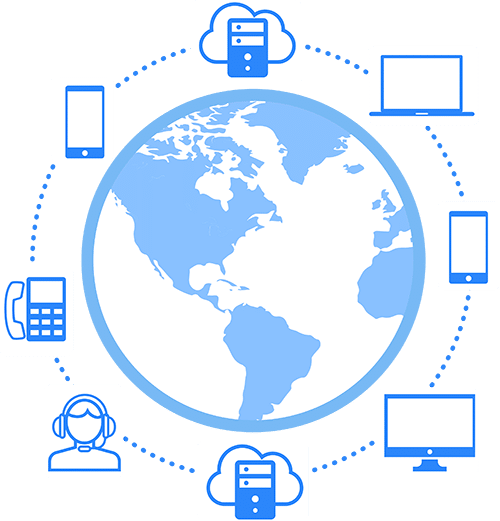 The Formula Behind UCaaS Pricing
Like any other service, there are various factors that go into the total cost of adopting a communiation system like UCaaS. These factors include:
The ongoing costs of UCaaS systems
The total cost of ownership as a whole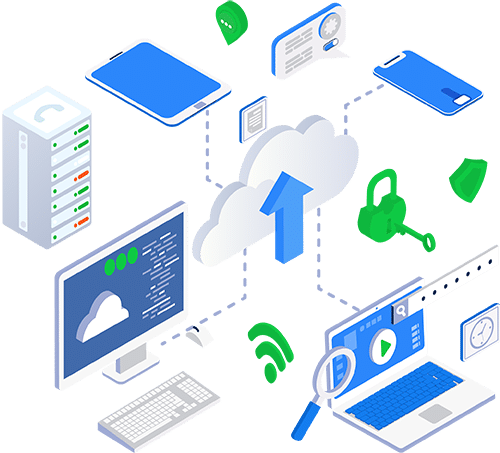 The Upfront Costs of UCaaS
When it comes to UCaas cost plans, there are upfront costs that must be considered, including the purchase of infrastructure and hardware, finding the right software licenses, developing relevant endpoints, and installation fees. Typically, those who use public UCaaS pricing options are given one, flat, monthly fee. Private cloud solutions also go with a single monthly fee, including fixed and variable costs into a predictable contract. For businesses that have 100 users, some reasonable UCaaS pricing estimates for various options include:
On-Premise UC: This is going to be the highest in terms of upfront costs including licenses, endpoints, and deployment
Public Clouds: For 100 users, it is common to see zero upfront costs, as providers will seek to make up the cost on the back end
Private Clouds: There are numerous options for providers in this arena and there is a growing trend toward forgoing upfront costs to get more users to sign contracts
Depending on the deployment option and users, the upfront costs for UCaaS service will vary significantly. It is important for everyone to think about the service that is right for them, as this will have a major role in upfront costs.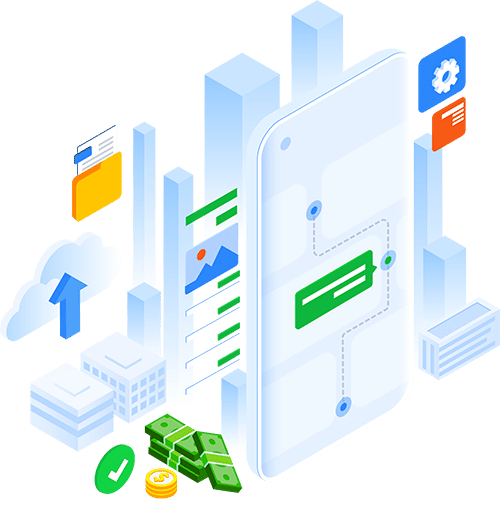 Ongoing Costs with UCaaS
Once the UCaaS system is set up, there are ongoing costs to include when they are looking at the pricing of their phone and communications system. These costs are going to vary depending on the setup they have.
For businesses with 100 users, some reasonable costs include:
On-Premise UC: The cost of an on-premise UC is generally going to start at a cost of $Xper year. This will include maintenance, costs of upgrades, and other recurring expenses.
Public Clouds: For those with a public cloud UCaaS system, the average cost is generally going to start at $X per year. This will include the cost of the license and any support that has to be deployed.
Private Clouds: For those with a private cloud UCaaS system, in general, this is going to $X per year or more, which will include financing as well as the maintenance that might be performed by a third party.


It is important to note that these prices can vary depending on the reseller, the service level agreement, and what is included in the contract. Furthermore, those who have more users might be able to negotiate a lower price per user.
The Total Cost of Ownership of a UCaaS System
Some of the factors that will play a role in the total cost of ownership of the UCaaS System include:
The Management Cost
The management costs vary from system to system. Those who use a public cloud UCaaS model have no responsibility for uptime and maintenance while an in-house UCaaS system requires in-house experts to train users and solve problems, causing costs to vary widely.
The Life Cycle Duration
The life cycle of a UCaaS system will fluctuate with changes in the market. Public cloud upgrades are often built into the licensing costs while on-premise systems will require professional services to assist them with upgrades if needed.
The Total Number of Users
With public and private cloud models, the cost will vary directly with the number of users. While this is true for on-premise systems, there are other costs that are fixed, regardless of the number of users, such as hardware and infrastructure.
Learn More About UCaaS with Coeo
The total cost for deploying and managing a UCaaS system for your organization will vary largely depending on your setup, the number of users you have and your usage rate. From upfront costs to ongoing costs, it's important to consider all costs associated with UCaaS services. For more information on UCaaS features and costs, contact our telecommunication experts at Coeo.
How Do We Do It
We call it #TheCoeoWay. It's a blend of leading-edge technology, fully customized solutions, total transparency and a deep commitment to customer service that sets Coeo apart.
Get in touch at 844.300.2636(COEO)