SIP Trunking Pricing - A Guide for Businesses
Effective and reliable communication is a crucial part of a successful business – especially one with remote teams. To get reliable communication, one thing companies need to do is to find the right phone provider that meets their needs. When businesses are looking for a reliable phone provider, some of the factors they need to consider include:
The capacity of the phone solution
The security of that phone solution
How expensive it is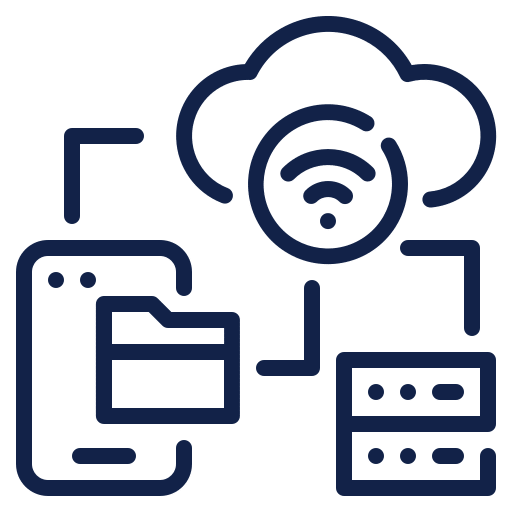 SIP Trunking - Today's Option
One of the most popular options is SIP trunking. SIP trunking is used to enable the private branch exchange phone system (PBX) to both send and receive calls using an IP network. This includes both private WAN as well as the internet itself.

As an alternative to traditional phone lines, a SIP trunk can control video, voice, and messaging applications. In addition, this can also be used as a voice over Internet Protocol (VoIP) service. Finally, SIP trunking can even be used to stream certain forms of media based on the SIP itself.

All of these factors make SIP trunking one of the most versatile options to consider; however, when it comes to SIP trunking, one of the most common concerns has to do with its cost. There are different factors that determine the final price and every organization is different. While there is no perfect answer to the pricing of SIP tunking, there are several factors that need to be considered.
Initial Costs of SIP Trunking
In general, the SIP trunking costs will vary from business to business because every organization has slightly different needs. The set-up costs are usually a one-time fee that generally ranges as high as $250 while the monthly costs after that usually start at $25 per trunk. This should be considered in the SIP trunking price comparison.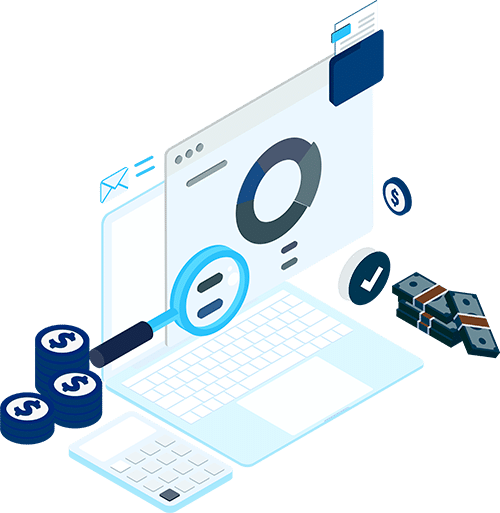 With this in mind, some of the initial costs of setting up SIP trunking include:
The Setup Fees:

The fees to set up SIP trunking will vary from company to company. Some companies will charge higher monthly fees but install the SIP trunking service for free. Other providers will charge a setup fee and include lower monthly premiums. If there is a setup fee, these fees usually start at a price of $50 or more when it comes to SIP trunking device price.
The 411 Directory Listing:

When companies set up phone numbers, they are required by law to notify the directory services of the change in contact information. This is done to make sure that the white pages and yellow pages are correct. Providers do this for their clients but may charge a fee. This fee varies depending on the provider.
The Portability of the Old Number:

Some companies want to keep their old phone numbers when they move to SIP trunking. This is fine, but there is a fee for this that varies depending on the amount of numbers that need to be moved. A higher quantity of numbers could lead to a lower cost per number.
New Direct Inward Dials:

If everyone in the office wants to have their own phone number (referred to as direct inward dial, or DID), costs will generally start at $0.25
Configuring the PBX:

There is a wide range when it comes to joining the SIP trunking to the PBX. This depends on how old the PBX system is because the age of the system dictates whether new equipment is needed. This cost is usually negotiated with the provider and is dependent on the price of the SIP card or license.
The Monthly Fees of SIP Trunking
There are some monthly fees that are going to be included when it comes to SIP trunking. As a whole, the more trunks someone has, the greater the call capacity for that business. Therefore, if there are a lot of calls coming in and out, it might be a good idea to set up more trunks; however, monthly fees are often charged by the trunk. Usually, for each trunk, the charge starts at $10. In addition to this, there are some other monthly fees to consider as well. This should be considered in SIP trunking cost comparison.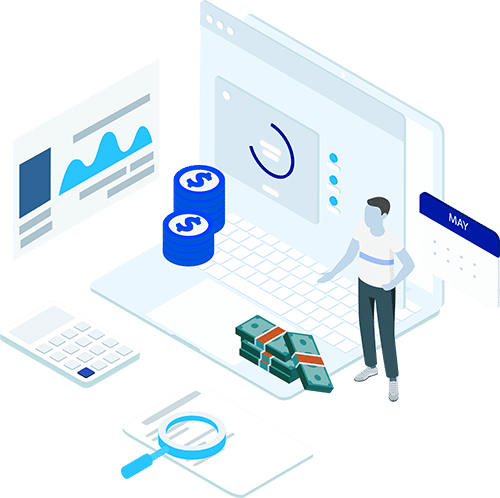 Call Paths: A call path is used when a phone connects to another line in the outside world. Therefore, if a business thinks it needs to handle five calls (max) at once, then it needs five separate call paths. An SIP trunk provides two options when it comes to call paths. These include:
Unlimited call paths- These cost more, but there isn't a limit on domestic inbound and outbound calls. The cost of these can start at $30 or more per call path, monthly.
Metered call paths- These call paths charge by the minute. This is similar to an older phone service. Usually, the range is from two cents to four cents for each minute.
International Calls
It is also important to consider international calls. The rates for each international call will vary depending on which country the phone is trying to reach. In general, SIP trunk providers are going to charge between 10 percent and 30 percent less than a traditional phone carrier. This could translate to large cost savings depending on the frequency of international calls. This plays a role in the SIP trunking cost.
Sed ut perspiciatis unde omnis iste natus error sit voluptatem accusantium doloremque laudantium, totam rem aperiam, eaque ipsa quae ab illo inventore veritatis et quasi architecto beatae vitae dicta sunt explicabo. Nemo enim ipsam voluptatem quia voluptas sit aspernatur aut odit aut fugit.
Toll-Free Lines and Calls
Toll-free lines are also going to play a role in the pricing of SIP trunking. Adding toll-free numbers will carry a monthly charge that generally start at $1 per number, monthly. For this reason, everyone business must consider how many toll-free lines they are going to carry.
In addition, there will also be a charge of between two and four cents per minute per toll-free line. The exact price will vary with the carrier. Therefore, additional charges for toll-free lines and calls are important considerations in the SIP trunking pricing model.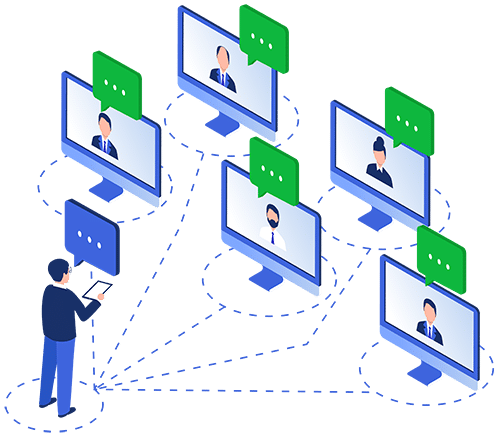 Additional Considerations
Some of the other costs to consider include:
911 service costs about $2 per month in addition to a fee for each 911 call that is placed
411 service costs usually start at $1 for each 411 call but pricing can vary
There will also be some surcharges, taxes, and fees for SIP trunking service. There is usually some room to negotiate surcharges and fees as long as this issue is brought up.
Factors to Consider in SIP Trunking Prices
Now that the various charges have been covered, those who are interested in SIP trunking should consider the following factors when it comes to SIP trunking prices. These include:
The cost of origination versus termination (which is the direction of the call)
The difference in prices for local phone numbers (which are cheaper) vs. toll-free numbers (which are more expensive)
Options for intelligent service pricing, which should cover secure trunking (the ability to encrypt data), call concurrency (how many calls can be supported at once), and the ability to record an store phone calls
The length of the contract
Access to 24/7 technical support, which is a key factor in customer service
The ability to make an account go paperless
Finally, when looking at SIP trunking, it is also important to ask about scalability. How easy is it to increase or decrease service, when required? Is it possible to upgrade channels in real-time if needed? This should include minutes, lines, and DIDs.
SIP trunking is a great way to handle commercial phone services. It makes connection and communication easier amongst both employees and clients. In order to get the best system for your business at an optimal cost, it is important to consider all of these factors before signing an SIP trunking contract.
How Do We Do It
We call it #TheCoeoWay. It's a blend of leading-edge technology, fully customized solutions, total transparency and a deep commitment to customer service that sets Coeo apart.
Get in touch at 844.300.2636(COEO)