SD-WAN Pricing - A Guide for Businesses
When companies and businesses look for a novel IT solution, most professionals in the IT field care most about the following factors:
The performance of the solution
How secure the solution is
The price
One of the most popular network connectivity solutions on the market today is SD-WAN. Also known as Software-defined Wide Area Network, SD-WAN is a virtual WAN that allows companies to leverage a variety of services such as MPLS and broadband internet to connect users in a secure, centralized manner.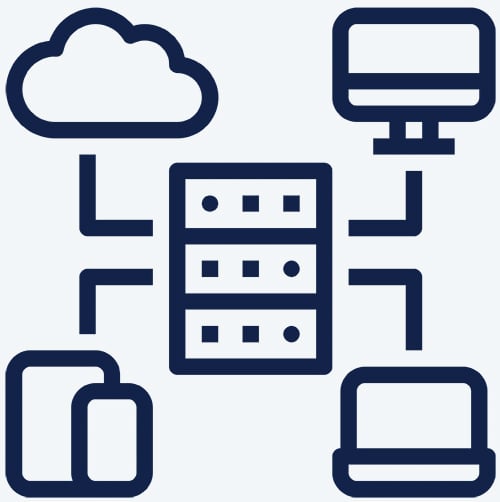 Improved Application Performance
As the new alternative to traditional WAN, SD-WAN offers companies improved application performance, increased agility, a higher degree of visibility, and flexibility.

An SD-WAN solution is reliable, efficient, constant, stable, and predictable; however, it is also important to consider SD-WAN cost. When it comes SD-WAN pricing, there are different factors that determine that final price. Of course, every organization is different. Therefore, there is no such thing as a perfect answer. As a result, SD-WAN pricing can also be challenging to understand. At the same time, when it comes to SD-WAN pricing, there are a few common factors that go into the overall pricing structure you should understand.
The answers to the questions below usually determine how an SD-WAN service is priced.
The Size of the Network
How big is the network right now? How many locations are there?
How many data centers are there in your network? Do you have any hubs in AWS, Azure or other IaaS Clouds?
Do you think your company is going to get bigger? Do you think more locations will be added?
The Number of Locations
Do you have any employees who work remotely?
Do you have employees who are mobile and need to access your network? If so, how frequently?
Are your various locations in constant contact with one another? Is this necessary?
How spread out are your locations?
The Data Itself
Does your company have a lot of sensitive data?
What is the format of the data?
How much data flows across your network on a regular basis?
What is the current speed of this data transmission?
Do you have applications you would like to prioritize or restrict over other applications?
Are there any security requirements for a Firewall, IPS/IDS, DDOS, Content Filtering, etc...
Network Infrastructure
Do you currently take advantage of cloud applications or infrastructure? Are you planning on migrating to the cloud soon?
Is your infrastructure currently set up for WAN?
The answers to all of these questions are going to impact any SD-WAN pricing. Some companies may be already set up to transition while others may need to make some upgrades and changes before considering migrating to SD-WAN. Larger companies will take up more resources. Companies with multiple locations spread far apart requires a more complex system, therefore, adding to the price.
SD-WAN Device Price: The Cost of Hardware
One of the major benefits of SD-WAN is that it reduces the amount of hardware that you are going to need on-site. This means that you can save money on the hardware itself, its maintenance, and the space you need to house it. In the past, you used to require several pieces of hardware that would take up an entire room. Now, there is SD-WAN. When looking at SD-WAN cost and benefits, one of the major benefits is that the equipment for SD-WAN can usually fit in a small corner of your office – goodbye server room.
Some of the ways that SD WAN cost reduction unfolds include:
There is a lower initial investment upfront. There is less equipment needed, so there is less for you to buy.
With fewer pieces of equipment, less can go wrong. This means that you will enjoy improved uptime, as your network can stay operational 24 hours per day, seven days per week.
Finally, because there is less equipment, there are fewer repair calls. There is a greater chance that you can handle any problems yourself.
SD-WAN has the potential to save you a significant amount of money on hardware costs.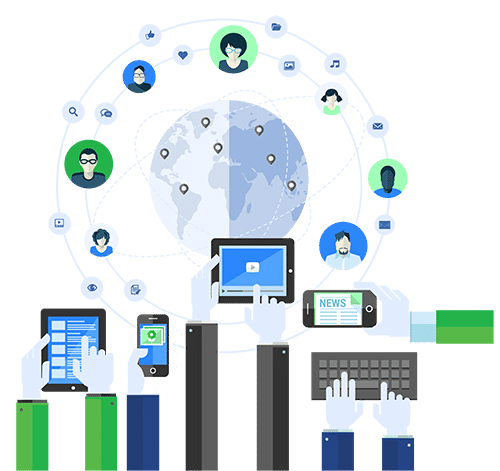 The Management Costs of SD-WAN
Another major component of the SD-WAN price list is the management costs. These are also referred to as maintenance costs. While maintenance is an issue with any branch of IT, SD-WAN is much easier to maintain than outdated alternatives. Your team should be able to handle many of the maintenance tasks on a SD-WAN system. While there are going to be a few maintenance tasks that come up from time to time, you do not necessarily have to pay for a managed solution. If your company is large, has a lot of remote demands, and is spread out over a large location, then you might still want to outsource its management to a specialized third-party; however, this is up to you. Because there are fewer maintenance tasks with any SD-WAN set up, this is just another way that SD-WAN offers an opportunity for cost-savings.
The Verdict: SD-WAN Saves Time and Money
In the end, SD-WAN allows you to optimize your network by improving performance, reliability, stability, and efficiency; however, a look at the pricing alone, there is huge potential for saving money as well.

SD-WAN will help you save money by reducing the amount of hardware you need. Furthermore, SD-WAN is also much easier to manage, helping you reduce maintenance costs. Finally, your dependence on costly MPLS connections, latency, jitter, and packet losses will all disappear. This means that not only will your costs drop but your revenue should increase as well, as the uptime of your network is maximized with an SD-WAN solution.
Contact Us Today to
Learn More About SD-WAN Pricing
While the cost of migrating to SD-WAN will vary from company to company, SD-WAN can help companies improve their performance while also saving time and money. If you would like to learn more about SD-WAN, contact us today!
How Do We Do It
We call it #TheCoeoWay. It's a blend of leading-edge technology, fully customized solutions, total transparency and a deep commitment to customer service that sets Coeo apart.
Get in touch at 844.300.2636(COEO)